If you came to this page directly and do not see a navigation frame on top, please go to the home page.
| | |
| --- | --- |
| ČESKÁ REPUBLIKA | CZECH REPUBLIC |
| Jihočeský kraj | South Bohemia (České Budějovice) region |
| Okres: Písek | |
map →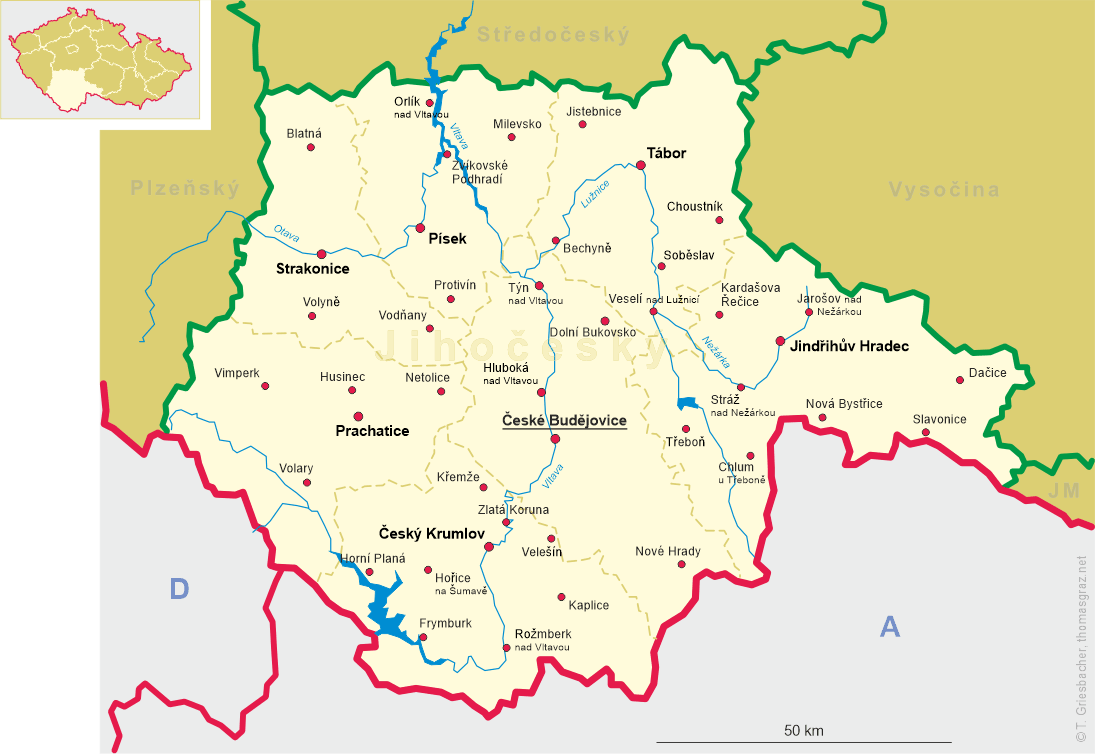 Milevsko
• de: Mühlhausen
• ru, sr: Миевско
Milevsko (in German: Mühlhausen) is situated at an elevation of 461 m at the stream Milevský potok (Mühlhauser Bach) in the South Bohemia region, about 22 km northeast of the district town, Písek. The municipallity has a population of about 8,300 (2019).
The origins of Milevsko go back to the foundation in 1184 of the Premonstratensian monastery at this place. Milevsko was mentioned as a 'small town' for the first time in 1327 refering to salt trade. The 14th century was the flourishing period of the monastery, both economially and culturally. The monastery was destroyed by the Hussites in 1420 and its domains in 1437 came in possion of the lords of Rosenberg (Rožmberk), and in 1473 of the lords of Schwanberg (Švamberk). The monastery was finally dissolved in 1575. Following the Battle of the White Mountain (Bíla hora, today in Prague), the the domains were handed over to the Premonstratensian monastery Strahov (Prague) upon which the Milevsko monastery was re-established. However, the monastery was dissolved again in 1785 during the reforms of Emperor Joseph II. Nevertheless, the domains remained in possession of the Strahov monastery until the end of manorialism in 1848, upon which the municipality of Mühlhausen/Milevsko was established.
[https://de.wikipedia.org/wiki/Milevsko, https://en.wikipedia.org/wiki/Milevsko]

---