If you came to this page directly and do not see a navigation frame on top, please go to the home page.
| | |
| --- | --- |
| ÖSTERREICH | AUSTRIA |
| Bundesland: Steiermark | Styria |
| Bezirk: Hartberg-Fürstenfeld | |
map →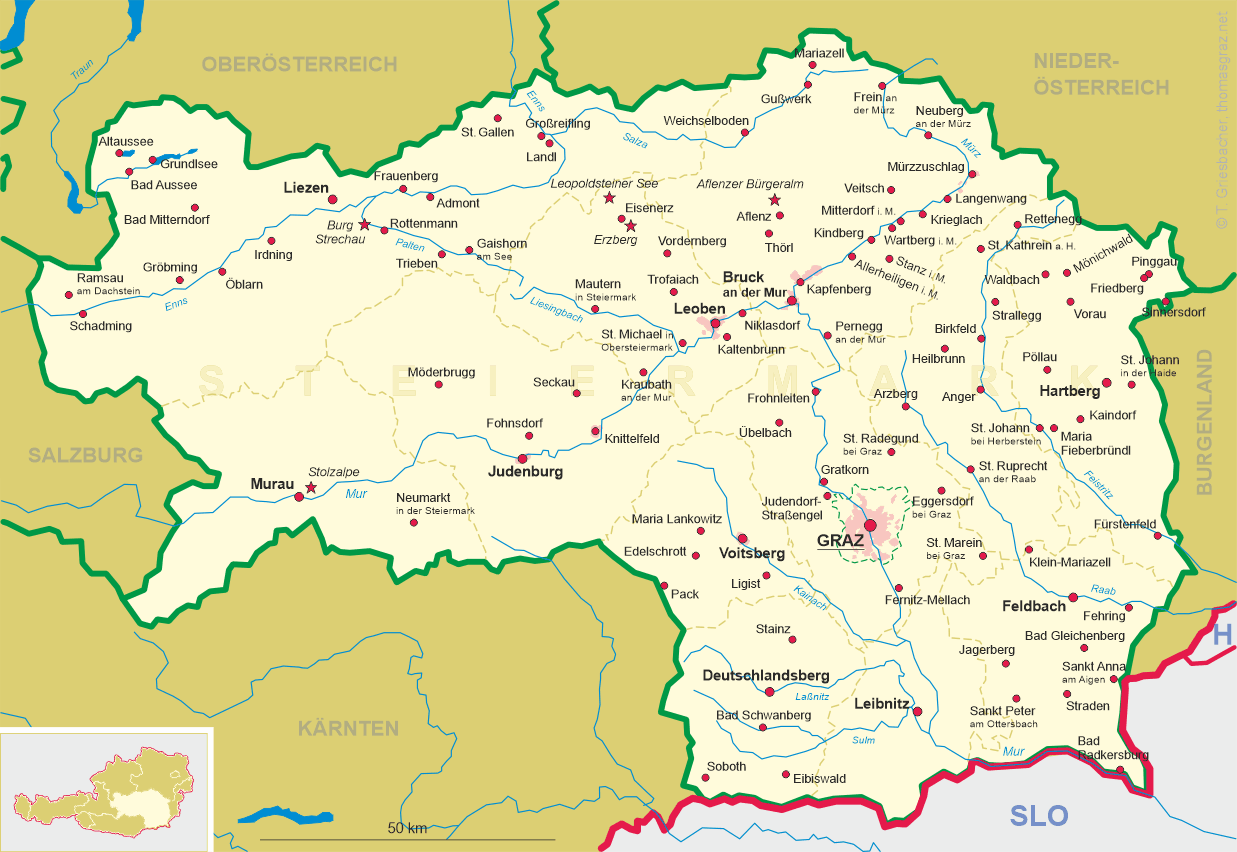 Friedberg
• lv: Frīdberga
• lt: Fridbergas
• el: Φρίντμπεργκ
• bg, mk, ru, sr: Фридберг
• uk: Фрідберг
• be: Фрыдберг

Friedberg was founded in 1194 by the Babenberg Duke Leopold V using money which he obtained as ransom for King Richard I (the Lionhearted) whom he took prisoner when Richard returned from the crusade. The town was meant to guard the border to Hungary. However, it was destroyed several times by the Hungarians, the Turks, as well as by fire (the last time in 1795).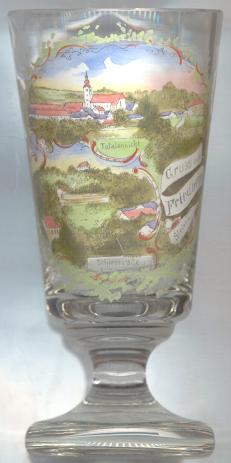 The

parish church Sankt Jakobus der Ältere (St. James the Greater) [near left, no. 780: top] was first mentioned in 1252. The church from the early 15th century was remodelled in Baroque style after the fire of 1682.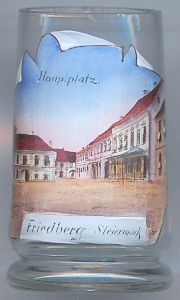 The pictures on glasses no. 3237 [left: top picture] and no. 2393 [right] show a view of

Hauptplatz (Main Square).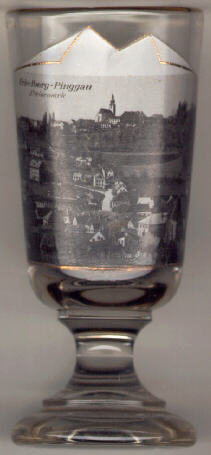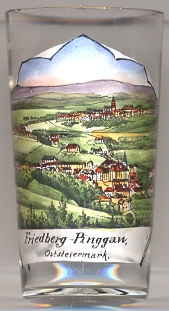 The lower part of the pictures on glasses no. 020 [near left] and no. 2822 [right] show the market town Pinggau.
[Other glasses in this collection show Friedberg (Hessen) in Germany, Frýdek-Místek, Czech Republic, which during the time of the German occupation was named Friedek-Friedberg, and Frymburk in South Bohemia, Czech Republic, which in German was also called Friedberg.]

---