If you came to this page directly and do not see a navigation frame on top, please go to the home page.
| | |
| --- | --- |
| DEUTSCHLAND | GERMANY |
| Bundesland: Baden-Württemberg | |
| Regierungsbezirk: Tübingen | |
| Landkreis: Bodenseekreis | |
map →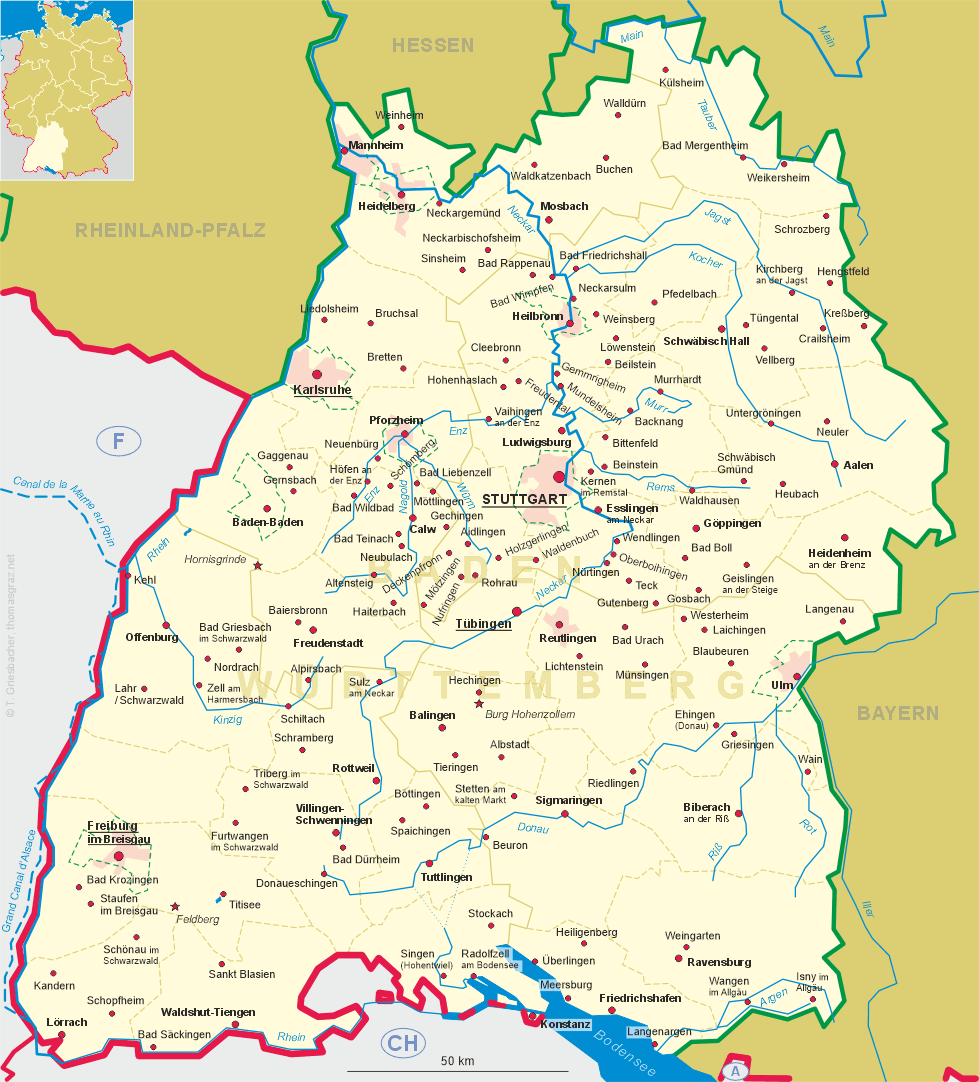 Überlingen
• el: Ύμπερλινγκεν
• sr: Иберлинген
• bg, ru: Юберлинген
• uk: Юберлінген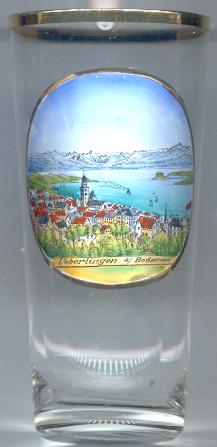 Überlingen is situated on the northern shore of the Bodensee (Lake Constance). Überlingen was already mentioned in a document of AD 770. The medieval town was founded in 1180 and received the status of a town in 1211. At the end of the 14th century it obtained the status of an independent Imperial City which it retained until 1802. Wine-growing was the basis of Überlingen's wealth especially between the 13th and 16th century. Up until the mid 19th century it also was the place of southern Germany's largest corn market. The mineral springs initiated the upswing as a spa town beginning in the 19th century. The industrial development started with the opening of the railway line to Überlingen in 1895.
The

minster church Sankt Nikolaus [left, no. 1004: centre, and below, no. 2889: left background] was built in 1350–1362. It is the largest Late Gothic church of the Bodensee region. The splendid high altar was created by Jörg Zürn from Überlingen in 1613–1616.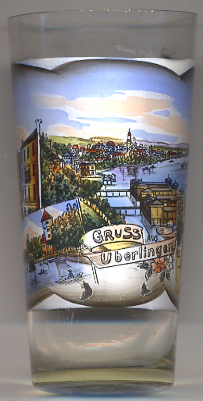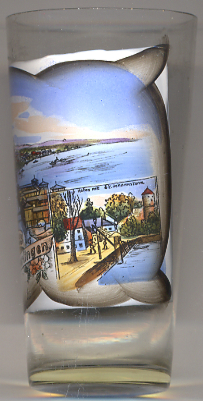 The

Hofstatt [left, no. 2889: left] is a central square of Überlingen, close to the shore of Lake Constance. I former days it was also used as fish market.
The

town hall [left, no. 2889: left background in front of the minster church] dates from the 14th and 15th century. It was already mentioned in a document of 1394 (while an earlier document of 1332 refers to the purchase of the building lot.
The

St. Johann(is)turm [left, no. 2889: right bottom insert picture] was erected in 1522/23 as part of the town's fortifications. The round tower was heightened in 1632 during the Thirty Years' War (1618–1648) and served as the main base of the town's artillery durig the siege by Swedish troops in 1634. The name of the tower alludes to the commandry of the Order of St. John (Bailiwick of Brandenburg), that was founded in Überlingen in 1257. The church of the commandry had been demolished in 1818.
[http://www.ueberlingen-bodensee.de/Media/Sehenswertes/St.-Johannturm]


The two bottom pictures on glass no. 3081 [left] are labeled showing views of

Badehotel and

Landungsplatz (mooring place).

---