If you came to this page directly and do not see a navigation frame on top, please go to the home page.
| | |
| --- | --- |
| DEUTSCHLAND | GERMANY |
| Bundesland: Freistaat Sachsen | Saxony |
| Landkreis: Meißen | |
map →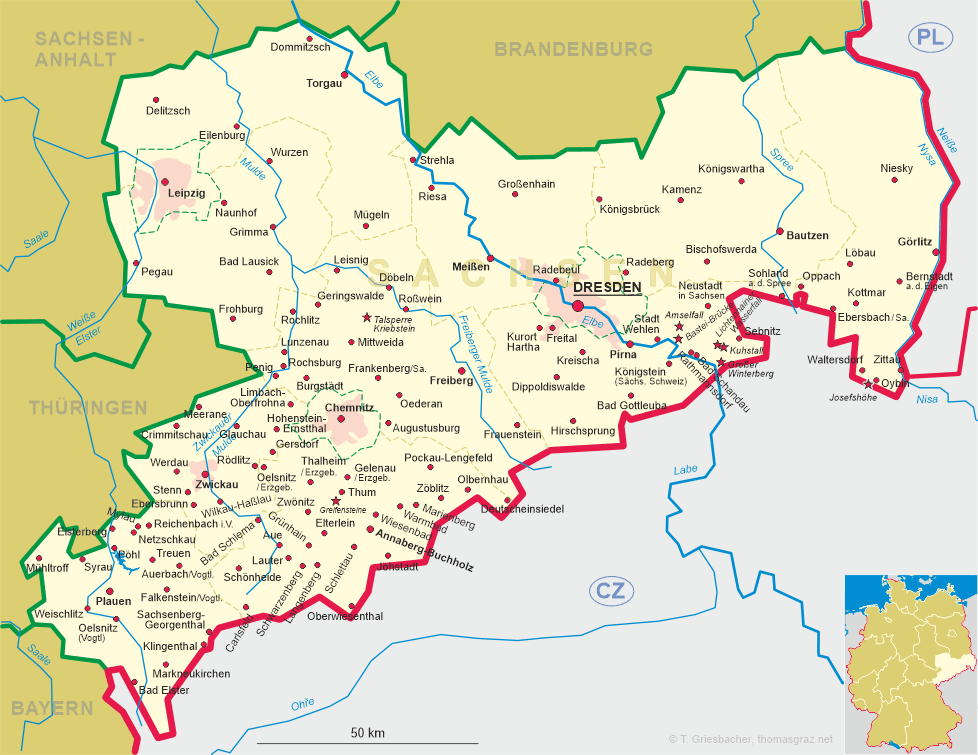 Großenhain
• hsb: 
Wulki Hojn
• bg, ru, uk: 
Гросенхайн • mk, sr: 
Гросенхајн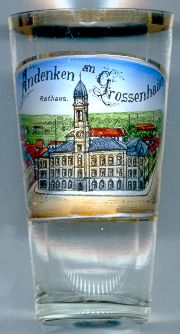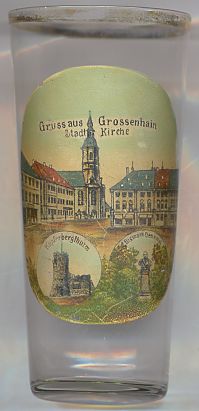 Großenhain is situated at an elevation of 124 m in northeastern Saxony. The origins of Großenhain may go back to a slavonic village called Ossec that was founded around 900 AD. A castle was established here around 1088. As it was situated at the crossroads of important trading routes, a town (Hain, also called Hagen) was founded here around 1100. The modern name Großenhain was first used only in 1856. The district Großenhain was merged with the district Riesa in 1990 to form the new district Riesa-Großenhain. The seat of the district administration was Großenhain. On 1st August 2008 the district Riesa-Großenhain was incoporated into the district Meißen.
The

Town Hall [left, no. 1044] was built in 1875/76 in historistic Neo-Renaissance style.
The

Town Church Sankt Marien [right, no. 2118: top picture] was built in 1744–1748 in Baroque style by Johann Georg Schmid. Parts of the exterior walls still date from the previous medieval church. The tower was added in 1801.
The bottom left picture on glass no. 2118 [right] shows the

Kupferbergturm. The lookout tower was built in 1894. Until the 1930s the tower offered a splendid view over the area. At present, the tower is surrounded by tall trees.
The bottom right picture on glass no. 2118 [right] shows the

Bismarck monument.
Several glasses of this collection show other Bismarck monuments.

---