If you came to this page directly and do not see a navigation frame on top, please go to the home page.
| | |
| --- | --- |
| ÖSTERREICH | AUSTRIA |
| Bundesland: Steiermark | Styria |
| Bezirk: Südoststeiermark | |
map →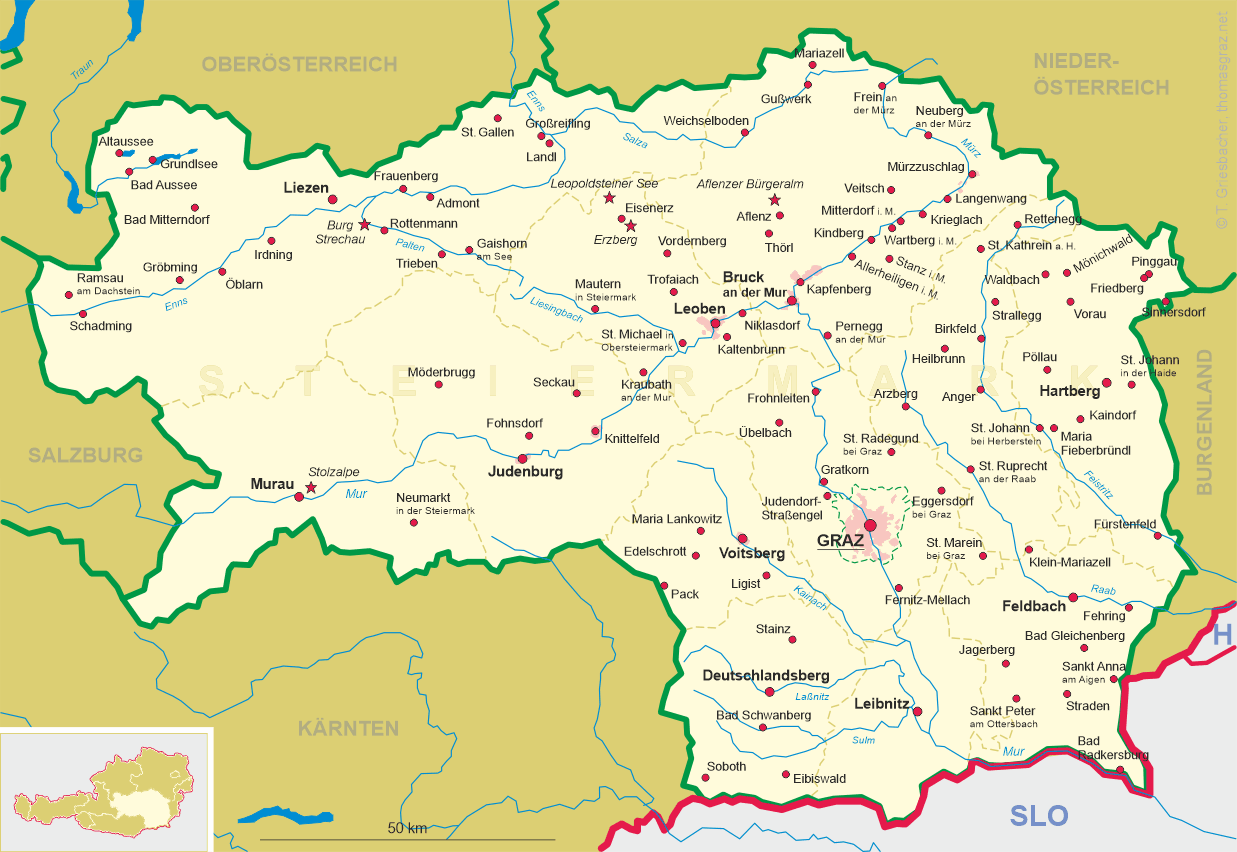 Bad Radkersburg
• lt: 
Bad Radkersburgas • sl: 
Radgona • hu: 
Regede
• sr: 
Бад Радкерсбург • ru: 
Бад-Радкерсбург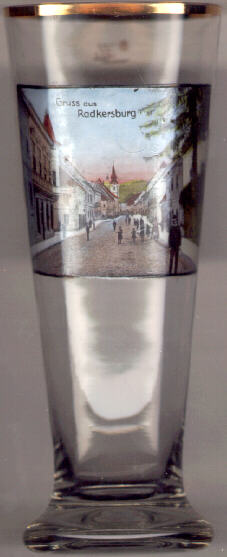 Radkersburg was founded 1261-1265 by King Ottokar II of Bohemia as a fortification guarding the border to Hungary together with the castle Oberradkersburg (today Gornja Radgona, SLO) on the other side of the river Mur. The medieval fortifications were enlarged by Domenico Dell'Allio between 1546 and 1591. From 1773 the fortifications were not used any more, but large parts are still remaining. Although the town was heavily damaged 1945, almost the entire old town was spared.
The cold spring found 1927 has been used since 1960 (Radkersburger Stadtquelle) as Austria's only spa for diseases of the kidney. In 1978 the town received the predicate Bad. In the same year the hot spring, which is among the hottest in Europe, was discovered.
On 1 January 2013 the former districts Feldbach and Radkersburg were merged into the new district Südoststeiermark (Southeast Styria); the capital of the new district is Bad Radkersburg.

---