If you came to this page directly and do not see a navigation frame on top, please go to the home page.
| | |
| --- | --- |
| ČESKÁ REPUBLIKA | CZECH REPUBLIC |
| Pardubický kraj | Pardubice region |
| Okres: Ústí nad Orlicí |   |
map →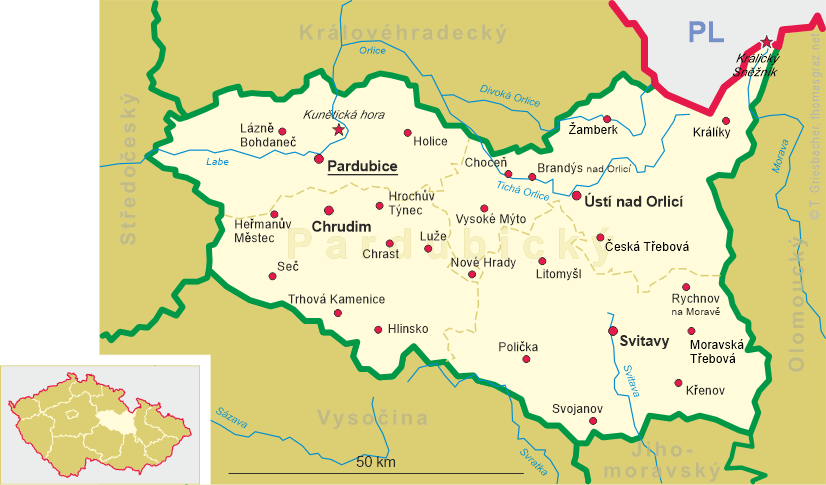 Česká Třebová
• de: 
Böhmisch-Trübau • lv: 
Česka Tršebova • pl: 
Czeska Trzebowa
• ru: 
Ческа-Тршебова • sr: 
Чешка Требова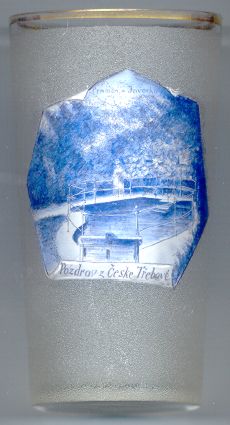 Česká Třebová is one of the oldest towns in East Bohemia, situated on the river Třebovká. It was founded by King Přemysl Otakar II in the second half of the 13th century. The earliest mention as 'civitas', i.e. as a town, is found in a document of 1292, issued by King Václav II who donated the town to the monastery of Zbraslav (Königssaal). In 1358, Česká Třebová came into possession of the Archbishop of Litomyšl. After the Hussite Wars, the owners of the town changed several times. After the Battle at the White Mountain (Bílá Hora, today part of Prague) in 1620, it became part of the estates of the Princes Liechtenstein who suppressed the Protestant faith of the inhabitants. During the Thirty Years' War (1618–1848), the town was almost completely destroyed by fire in 1636. During the 19th century, Česká Třebová gained importance when it became a railroad junction: the railway line from Olomouc to Prague was opened in 1845, the line from Brno to Česká Třebová was opened in 1854.

---