If you came to this page directly and do not see a navigation frame on top, please go to the home page.
| | |
| --- | --- |
| DEUTSCHLAND | GERMANY |
| Bundesland: Nordrhein-Westfalen | North Rhine-Westphalia |
| Regierungsbezirk: Düsseldorf | |
| Kreis: Kleve | |
map →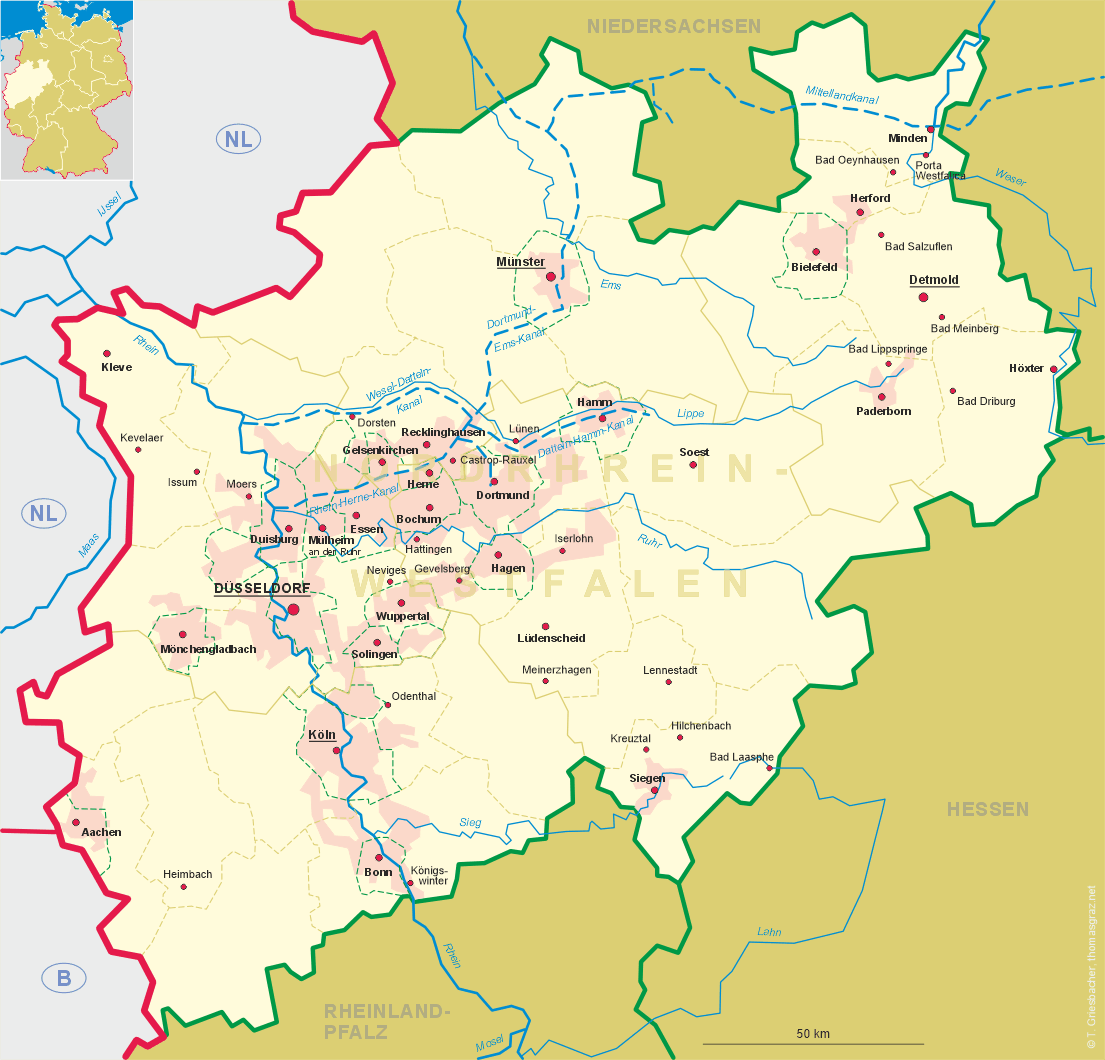 Kevelaer
• ru: Кевелар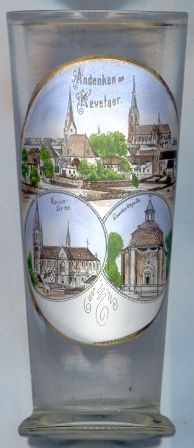 Kevelaer is the most important Marian pilgrimage site of northwest Europe. Situated in the region between the rivers Rhine and Maas, it was always plagued by wars and battles. During the Thirty Years' War, in 1641, the simple merchant Hendrik Busman built a small shrine for an inconspicuous etching of Our Lady of Luxembourg that he had bought from a couple of soldiers. The tiny image (7.5 × 11 cm) became known as "Maria, Trösterin der Betrübten" ('Our Lady, Comforter of the Afflicted').
The

pilgrimage church of the Assumption of Our Lady [left, no. 1930: top picture, right, and bottom left inset] was built in French Neo-Gothic style between 1858 and 1864. The characteristic west tower was added in 1883/1884. The floor of the choir was elevated in 1921. The gate in the southern transept was finally added in 1933. After World War II the church was used as a camp for displaced persons. The damages that were caused during the war also required reconstructions. Major renovations were carried out between 1969 and 1991. In 1923 the church was granted the Papal title of a Basilica minor.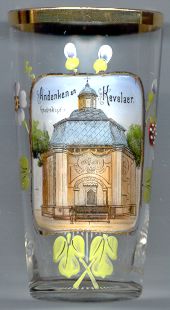 The

parish church Sankt Antonius [left, no. 1930: top picture, left] goes back to a chapel dedicated to St. Anthony, which was built in 1472. The tower was added in the second half of the 18th century. The present church was built in 1900–1903. The church was severely damaged in World War II and was reconstructed in 1949–1952.
The hexagonal

Gnadenkapelle (Chapel of Grace) [left, no. 1930: bottom right, and right, no. 1075], modelled on the chapel of Scherpenheuvel near Leuven in Brabant (Belgium), was built over the original shrine in 1654. The interior decorations in Neo-Renaissance style were added in 1888–1892.
Each year more than 500,000 pilgrims from Germany, the Netherlands and many other countries visit the Chapel of Grace, the Chapel of Candles (1643–1645) and the Basilica of Our Lady.

---