If you came to this page directly and do not see a navigation frame on top, please go to the home page.
| | |
| --- | --- |
| DEUTSCHLAND | GERMANY |
| Bundesland: Freistaat Bayern | Bavaria |
| Regierungsbezirk: Niederbayern | |
| Landkreis: Straubing-Bogen | |
map →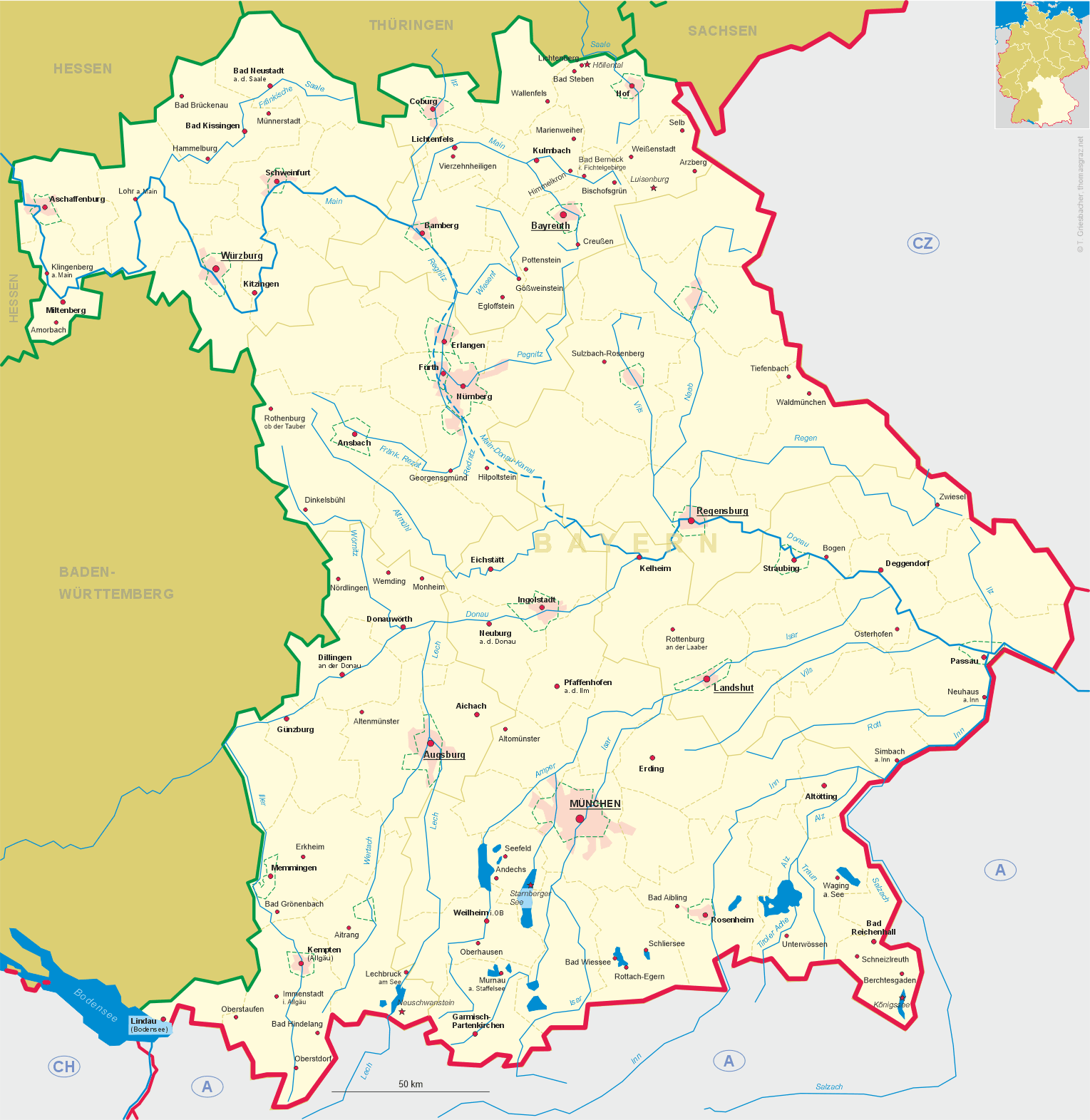 Bogen
• ru, sr: Боген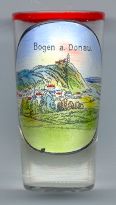 Bogen is situated at an elevation of 320 m near the left bank of the river Danube in Lower Bavaria at the foothills of the Bayrischer Wald mountains. Since around 1100, the coat of arms of the counts of Bogen included the white and blue rhombuses that became part of the Wittelsbach and Bavarian coat of arms in 1242 when the last count of Bogen died without an heir.
The

parish church Sankt Florian [centre] was built in 1486. The frescos in the Late Gothic chancel date from 1521.
The

pilgrimage church Heilig Kreuz und Mariä Heimsuchung (Holy Cross and Visitation of Our Lady) [top] on the summit of the Bogenberg about 120 m above the valley was built in 1446–1463 in Late Gothic style in place of an earlier Romanesque church. The interior decorations in Rococo style that were added in 1722–1730 were removed in 1876 and were replaced by Neo-Gothic decorations. According to the legend, the Romanesque stone sculpture of Our Lady was found floating upstream on the Danube in 1104. The pilgrimage site is the oldest Marian shrine in Bavaria.

---