If you came to this page directly and do not see a navigation frame on top, please go to the home page.
DEUTSCHLAND
GERMANY
Bundesland: Freistaat Bayern
Bavaria
Regierungsbezirk: Oberpfalz
Landkreis: Cham
map →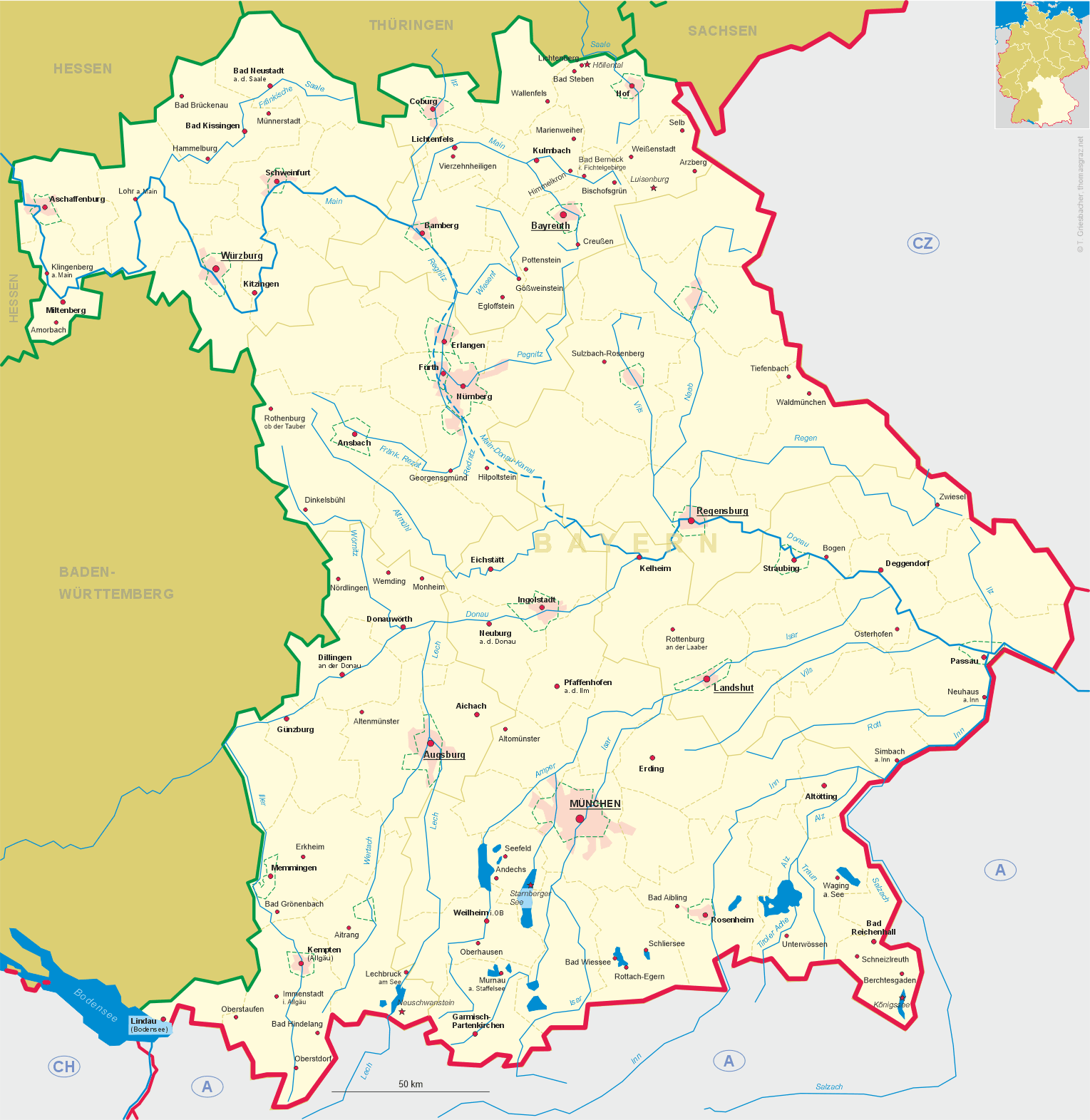 Waldmünchen
• ru: Вальдмюнхен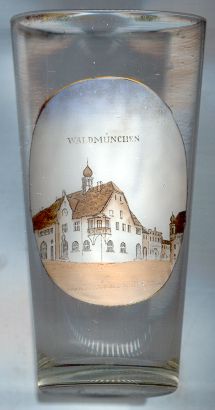 Waldmünchen is situated at an elevation of 460–970 m in the Bayrischer Wald region close to the border to the Czech Republic. The village Monacum was founded by monks in AD 910. Around 1240, Monacum ante nemum Bohemorum obtained the status of a town, whose privileges were renewed in 1492. The town fortifications were first mentioned in 1364. Large parts of the surrounding area had to be ceded to Bohemia following the Border Treaty of Prague in 1764. The fortifications were torn down in 1839 and the town was connected to the railway lines in 1895. In 1968, Waldmünchen became officially recognized as a climatic spa.
The

town hall of Waldmünchen [left] was first mentioned in 1492. The present building [depicted on the glass] was built in 1907.

---