If you came to this page directly and do not see a navigation frame on top, please go to the home page.
| | |
| --- | --- |
| DEUTSCHLAND | GERMANY |
| Bundesland: Baden-Württemberg | |
| Regierungsbezirk: Tübingen | |
| Landkreis: Zollernalbkreis | |
map →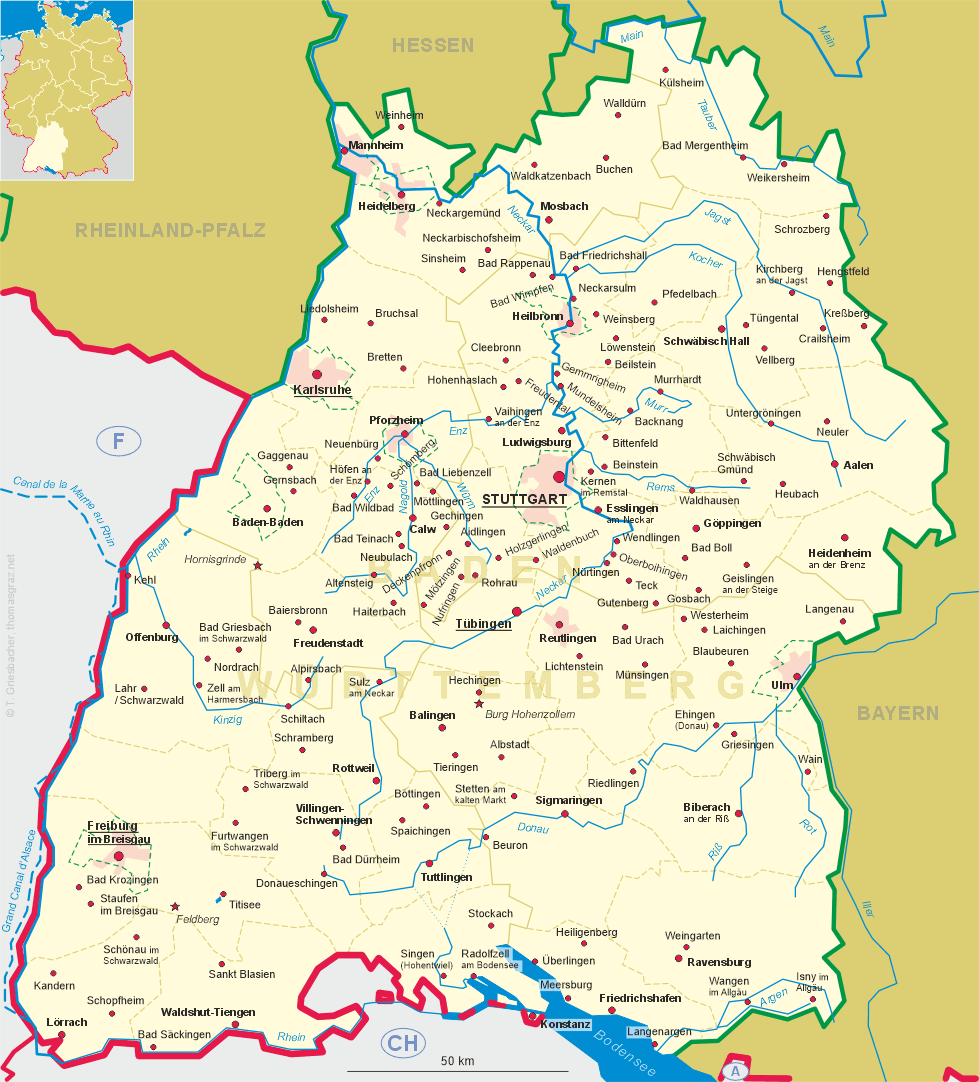 Hohenzollern
• lv: Hohencolerna
• lt: Hohencolernas
• el: Χοεντσόλερν
• be: Гогенцолерн
• ru, uk: Гогенцоллерн
• bg, mk, sr: Хоенцолерн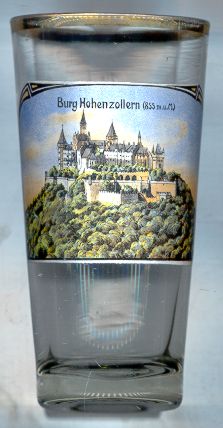 The

castle Hohenzollern, the old family seat of the Hohenzollern, is situated at an elevation of 855 m on a high, conical hill in the Schwäbische Alb region of Baden-Württemberg. The Hohenzollern family was first mentioned in 1061, the castle (Castro Zolre) in 1267. The oldest castle must have been built in he first half of the 11th century. Described as the strongest castle in the Swabia region, it nevertheless was completely destroyed in 1423. The second castle was built after 1454, and was enlarged and strongly fortified during the Thirty Years' War (1618–1648). After that time, the owners changed several times, and the castle eventually fell into dereliction. Crown Prince Friedrich Wilhelm of Prussia, later King Friedrich Wilhelm IV, decided in 1819 that he would rebuild the old Hohenzollern seat. The line of the Prussian kings (formerly burgraves of Nuremberg, then margraves of Brandenburg) had separated from the Hohenzollern around 1244. When the princely houses of Hohenzollern-Hechingen and Hohenzollern-Sigmaringen abdicated in favour of Prussia in 1849, Friedrich Wilhelm could turn his plans into reality. The new Hohenzollern castle was built in romantic Neo-Gothic style after 1850. The chapel of St. Michael of the 15th century is the only remainder of the old castle. After World War II, Prince Louis Ferdinand of Prussia furnished the castle with exquisite pieces of art from the 17th to 19th centuries. The castle still is a private property of the Hohenzollern (Prussia) family. Until 1991, the protestant chapel of Christ the Lord housed the coffins of King Friedrich Wilhelm I (1688–1740) and King Friedrich II (the Great) (1712–1786), who originally had been buried in the Garnisonkirche of Potsdam. In 1991, the coffins were returned to Potsdam. The Royal Prussian Crown is the central piece of the treasury of the castle.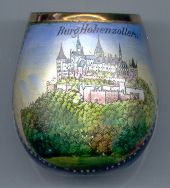 ---