If you came to this page directly and do not see a navigation frame on top, please go to the home page.
| | |
| --- | --- |
| DEUTSCHLAND | GERMANY |
| Bundesland: Freistaat Sachsen | Saxony |
| Landkreis: Nordsachsen | |
map →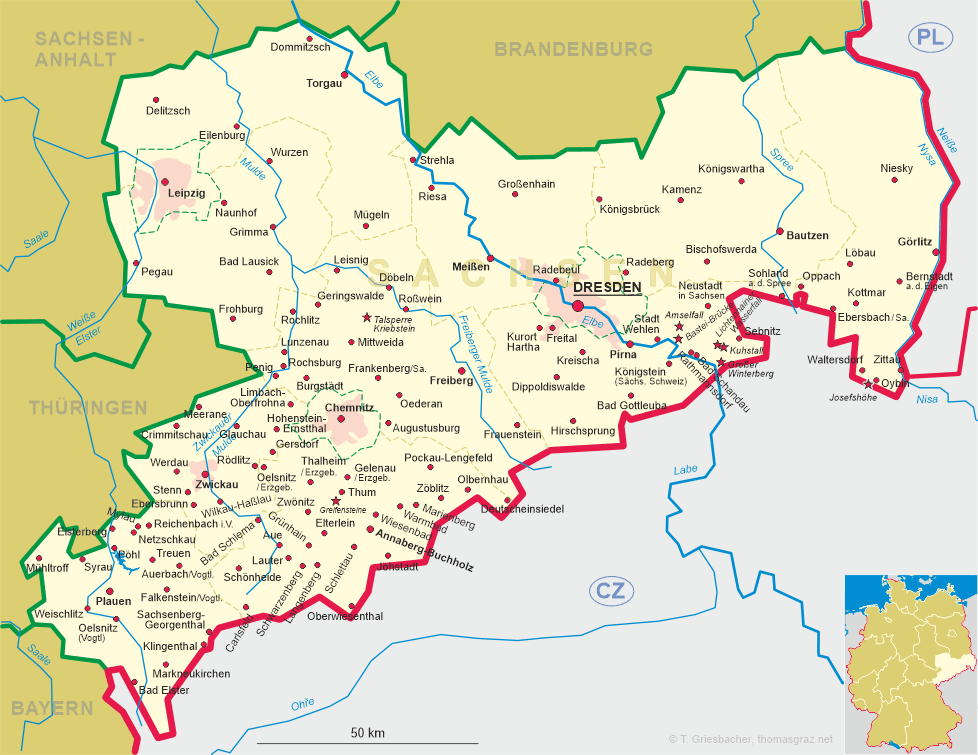 Delitzsch
• bg, mk, ru, sr: Делич
• uk: Деліч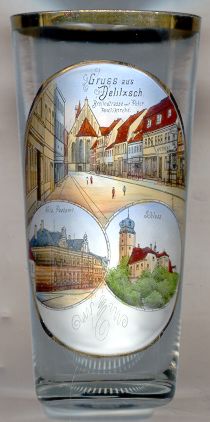 Delitzsch is situated at an elevation of 95 m in the Leipzig lowlands. It was first mentioned in a document of 1166 (as Dielce). The name is of slavic (sorbic) origin: the word delč means hill and refers to the location of the castle. As Delitzsch was located on an old salt trading route, it prospered and by 1207 had obtained the status of a town. The Reformation was introduced in 1539. In 1548 it became a town of the (now) Electors of Saxony. From 1656 on it was in possession of the Dukes of Saxony-Merseburg until the line became extinct in 1738. In 1815 it became part of Prussia (province Saxony). After World War II it first beame part of the land Saxony-Anhalt in 1947, and then part of the new district Leipzig. After the re-unification of Germany in 1990 the inhabitants of Delitzsch decided in a plebiscite to remain in the newly etablished state of Saxony.
The

town church Sankt Peter und Paul [top picture: background] was built between 1404 and 1499 in typical Northern German brickwork Gothic style. It houses two impressive Renaissance epitaphs of 1584/85.
The

castle [bottom right] originally was built in 1389–1391. The Gothic castle was replaced by a Renaissance residential castle in 1550. Until today the castle is surrounded by moats. After it was destroyed by Swedish troops during the Thirty Years' War in 1644 it was neglected for some time. In 1689–1696 the Dukes of Saxony-Merseburg rebuilt the castle in Baroque style as dowager residence, which it remained until 1734. From 1860 until 1926 the castle was used as a prison for women. Since 1929 it is used as a museum.
The bottom left picture shows the

Kaiserliche Post (Imperial Post Office) in Eilenburger Straße. The building was erected in 1889/1890 and the post office was opened in 1891. At first the building was privately owned and the post office only rented the faciilties. The Reichspostverwaltung (Imperial Mail Administration) bought the house in 1924. Today it is owned by the Deutsche Post AG.

---