If you came to this page directly and do not see a navigation frame on top, please go to the home page.
| | |
| --- | --- |
| POLSKA | POLAND |
| województwo: Dolnośląskie | voivodship: Lower Silesia |
| powiat: Lubań | county: Lubań |
map →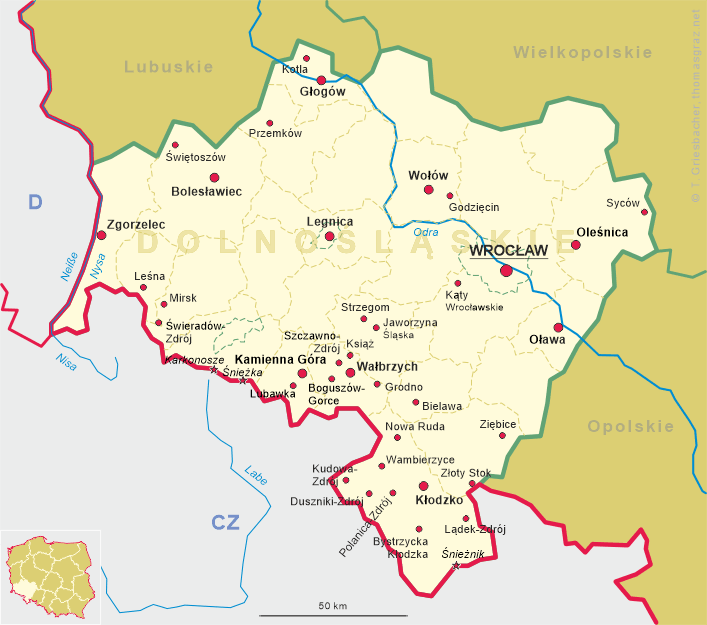 Świeradów-Zdrój
• de: Bad Flinsberg
• lv: Sveraduvzdruja
• ru: Сверадув-Здруй
• uk: Сьверадув-Здруй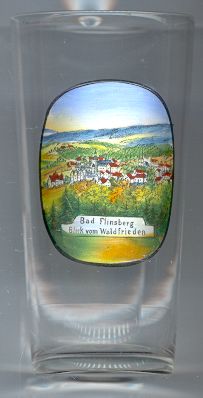 Świeradów-Zdrój (in German: Bad Flinsberg) is situated at an elevation of 450–650 m at the northeastern slope of the Góry Izerskie (Iser mountains) in southwestern Poland and is said to be the 'pearl' of the Lower Silesian spa towns. The earliest reports of 'healing waters' date from 1572. The modern development of the town as a spa began in 1795, when the first spa facilities were built. Mineral waters, radon waters and beds of therapeutic mud are used for the treatment of cardiovascular and respiratory diseases, neurological and gynecological disorders, and rheumatoid diseases.

---