If you came to this page directly and do not see a navigation frame on top, please go to the home page.
| | |
| --- | --- |
| DEUTSCHLAND | GERMANY |
| Bundesland: Baden-Württemberg | |
| Regierungsbezirk: Tübingen | |
| Landkreis: Biberach | |
map →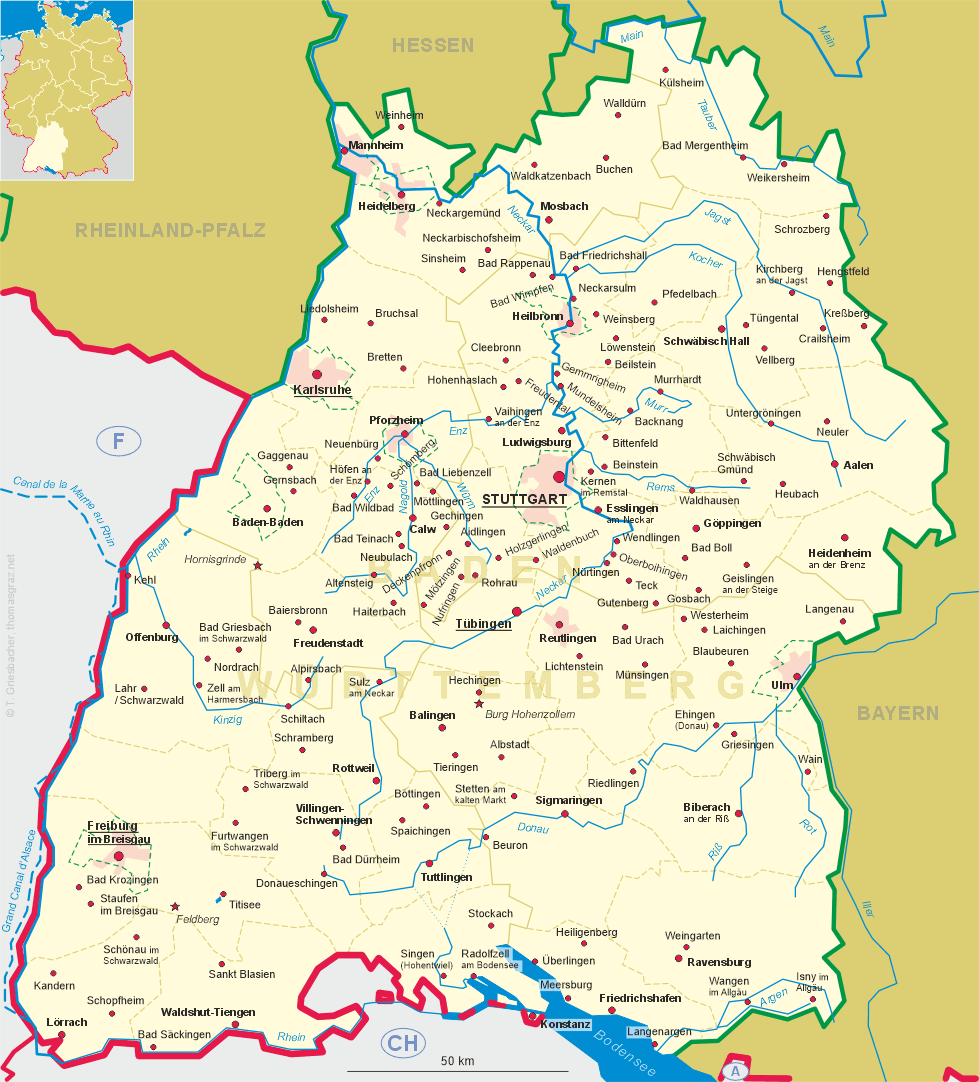 Biberach an der Riß
• ru: Бибераф-на-Рисе
• uk: Бібераф-на-Рісі
Biberach an der Riß is situated at an elevation of 533 m on the river Riß. The Lords of Biberach were first mentioned in a document of 1083. The market town was founded around 1170 at the intersection of two important trading routes, after Emperor Friedrich I (Barbarossa) had acquired the possessions of the Biberachs. During the 14th century, Biberach had obtained the status of a free Imperial city. During the 1st and 2nd Coalition Wars (1796 and 1800), several battles between Austria and the French took place near Biberach. The Peace of Lunéville (1802) ended Biberach's status of an Imperial city and the town became part of the Duchy of Baden. In 1806, Biberach was exchanged with Villingen and thus became part of the Kingdom of Württemberg.
The

parish church Sankt Martin (und Marien) [bottom left picture, left] was rebuilt Gothic style in place of an older church in 1320–1360. It was dedicated to St. Martin in 1329 and, in addition, to the Virgin Mary in 1369. The construction of the church, however, was not finished until 1475/76. The church tower was destroyed by fire in 1584 and was rebuilt one year later. Most of the original, Gothic interior decorations were demolished in the iconoclasm of 1531, so that the interior mostly dates from the Baroque period (1746–1748). The tower (69 m, 226 ft) was remodeled again by a renovation in 1985.
The

New Town Hall (Neues Rathaus) [bottom left picture, right] was built in 1497–1503. Due to the marshy grounds, the building was erected on 1,800 oak pales. The arcades were added in 1770–1782. During the renovation of 1980/84, the building received a proper basement as foundation.
The

White Tower (Weißer Turm) [bottom right picture, background] was completed in 1484. The tower has 9 storeys, of which 5 are above ground. Its walls have a width of 2–3 meters.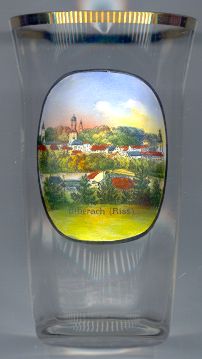 The important German philosopher and poet Christoph Martin WIELAND (1733–1813) was born in Oberholzheim near Biberach.

---