If you came to this page directly and do not see a navigation frame on top, please go to the home page.
| | |
| --- | --- |
| DEUTSCHLAND | GERMANY |
| Bundesland: Freistaat Sachsen | Saxony |
| Landkreis: Zwickau | |
map →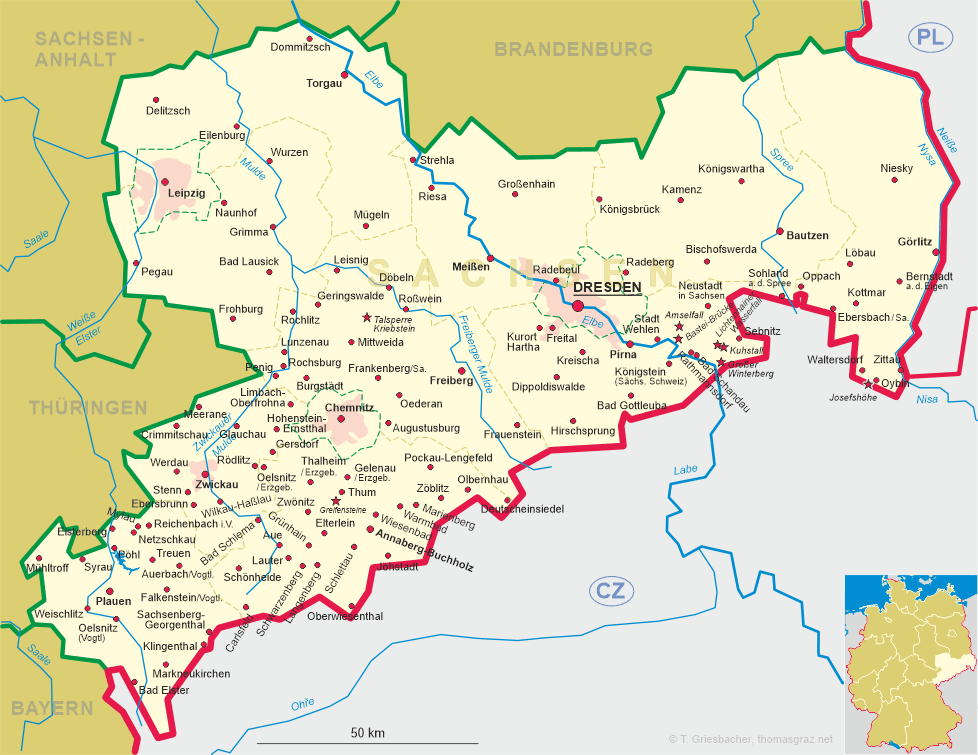 Wilkau-Haßlau
• mk, sr: Вилкау-Хаслау
• ru: Вилькау-Хаслау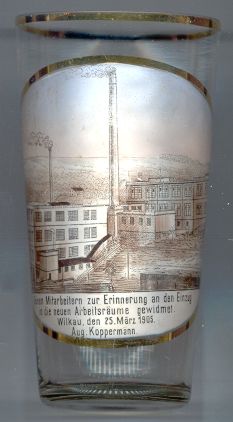 Wilkau is situated at an elevation of 280 m on the river Zwickauer Mulde just south of Zwickau. The place was first mentioned in 1439 as Wilkov, meaning 'a place where there are wolves'. In 1934 Wilkau was merged with Haßlau. The new community received the status of a town in the same year. The villages of Culitzsch and Silberstraße became part of Wilkau-Haßlau in 1999.
The picture on the glass is labeled "Seinen Mitarbeitern zur Erinnerung an den Einzug in die neuen Arbeitsräume gewidmet. Wilkau, den 25. März 1905. Aug. Koppermann" ('Dedicated to his emplyees as souvenir to moving into the new workrooms. Wilkau, 25 March 1905. August Koppermann').

---