If you came to this page directly and do not see a navigation frame on top, please go to the home page.
| | |
| --- | --- |
| DEUTSCHLAND | GERMANY |
| Bundesland: Freistaat Bayern | Bavaria |
| Regierungsbezirk: Oberfranken | |
| Landkreis: Bayreuth | |
map →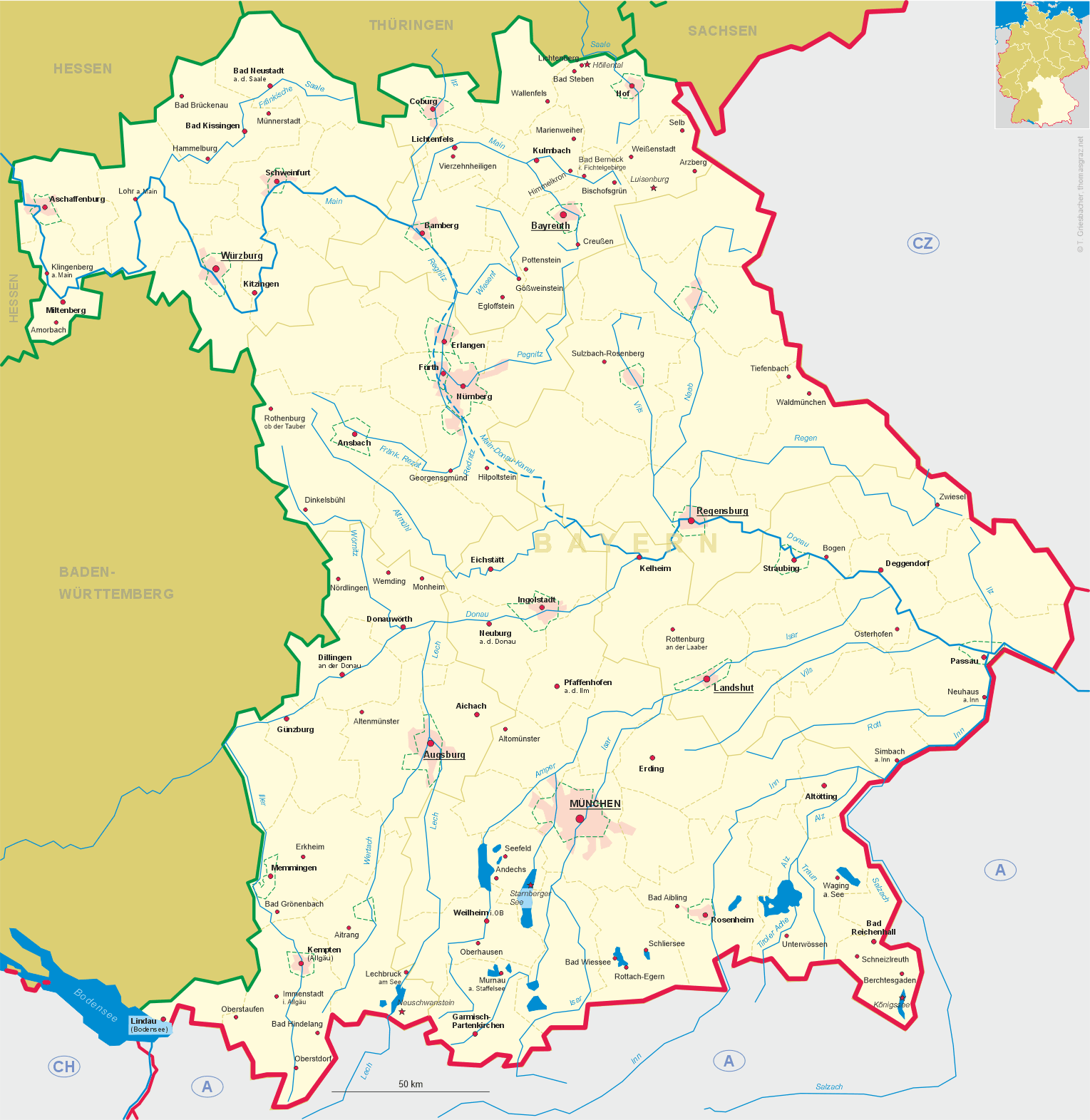 Bischofsgrün
• ru: Бишофсгрюн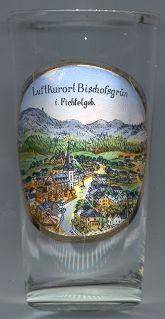 Bischofsgrün is situated at an elevation of 670 m in the heart of the Fichtelgebirge mountain region. Bischofesgrune was first mentioned in 1242. The tradition of glass-making was first mentioned in 1340, the first glassworks were mentioned in 1536. Due to its remote location, Bischofgrün was not affected during the Hussite Wars (1419–1436), the Peasants' War (1525) and the Second Margraves' War (1552–1555), but suffered some damage during the Thirty Years' War (1618–1648) and the Seven Years' War (1756–1763). The town had to be rebuilt completely after it had been destroyed by a large fire in 1887. In 1898, Bischofsgrün was connected to the railroad system, which initiated its tradition as a tourist area (the first skiing club was founded in 1909). The glass industry was revived after World War II by German emigrants from Gablonz an der Neiße (Jablonec nad Nisou) in Bohemia. Bischofsgrün was officially recognized as a climatic spa (Luftkurort) in 1952 and in 1992 (heilklimatischer Kurort).
The

parish church Sankt Ägidius (St. Egid) [centre left] was built in 1699–1702.

---