If you came to this page directly and do not see a navigation frame on top, please go to the home page.
| | |
| --- | --- |
| ČESKÁ REPUBLIKA | CZECH REPUBLIC |
| Středočeský kraj | Central Bohemia region |
| Okres: Kolín |   |
map →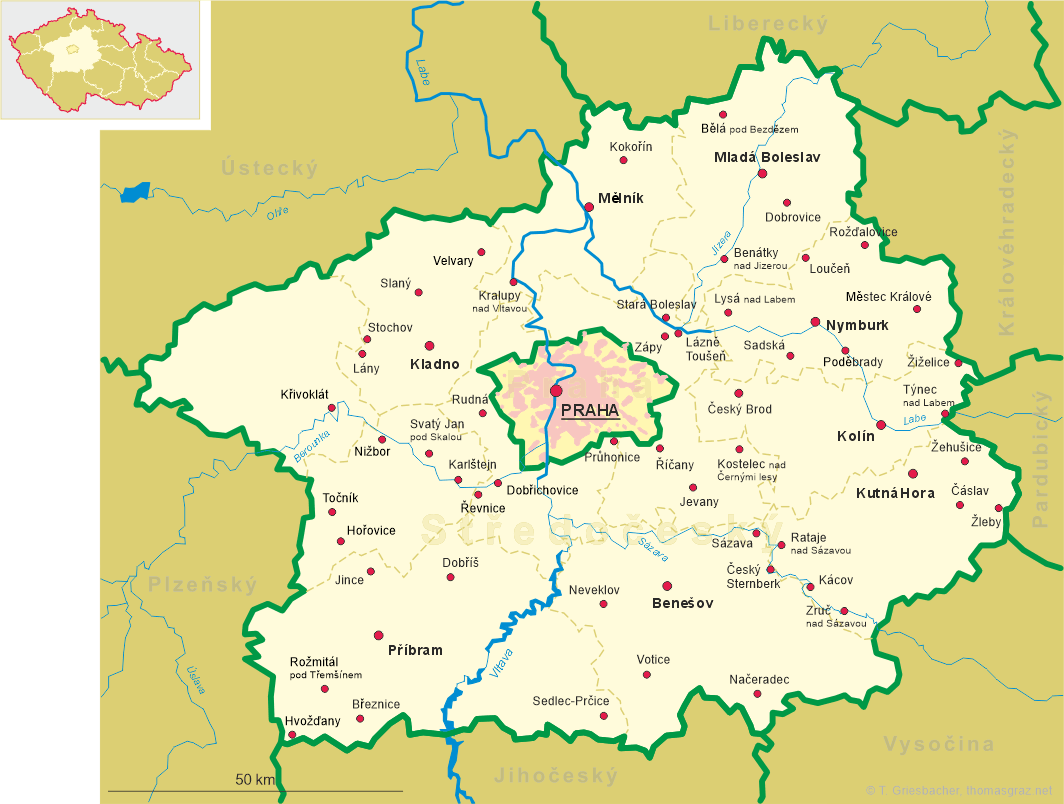 Kolín
• alt: 
Kolín nad Labem
• de: 
Kolin, Kolin an der Elbe • lt: 
Kolinas
• ru: 
Колин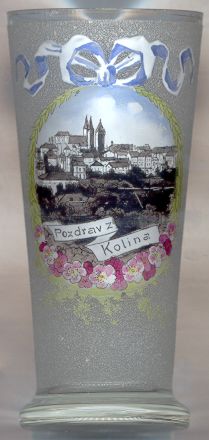 Kolín is situated at an elevation of 184 m on the river Labe (Elbe) in eastern Central Bohemia. Already during Roman times the place was marked by the crossroads of important trade routes. The first written mention in a document dates from 1261. The town was granted several privileges and during the 15th century became one of the leading towns in Bohemia. The period of economic growth was ended by the Thirty Years' War (1618–1648) and it took many years until Kolín could be called a proper town again. During the Seven Years' War (Third Silesian War, 1756–1763) Kolín was the site of one of the bloodiest battles between Prussia and Austria in 1757. It was this battle that forced the Prussian troops to leave Bohemia. During the late 18th and the 19th century new industries and trades were introduced. During the National Revival of the first half of the 19th century Kolín was one of the first places in which the Czech patriotic movement developed.
The

church of St. Bartholomew [background] is the dominant building of the old town of Kolín. It was built in Gothic style in 1261. After a fire in 1349, the presbytery was altered by the architect Peter Parler between 1360 and 1378. The Late Gothic bell tower next to the church was erected in 1504. Parts of the church were altered again in 1881–1884.

---