If you came to this page directly and do not see a navigation frame on top, please go to the home page.
| | |
| --- | --- |
| DEUTSCHLAND | GERMANY |
| Bundesland: Mecklenburg-Vorpommern | Mecklenburg-West Pomerania |
| Landkreis: Vorpommern-Rügen | |
map →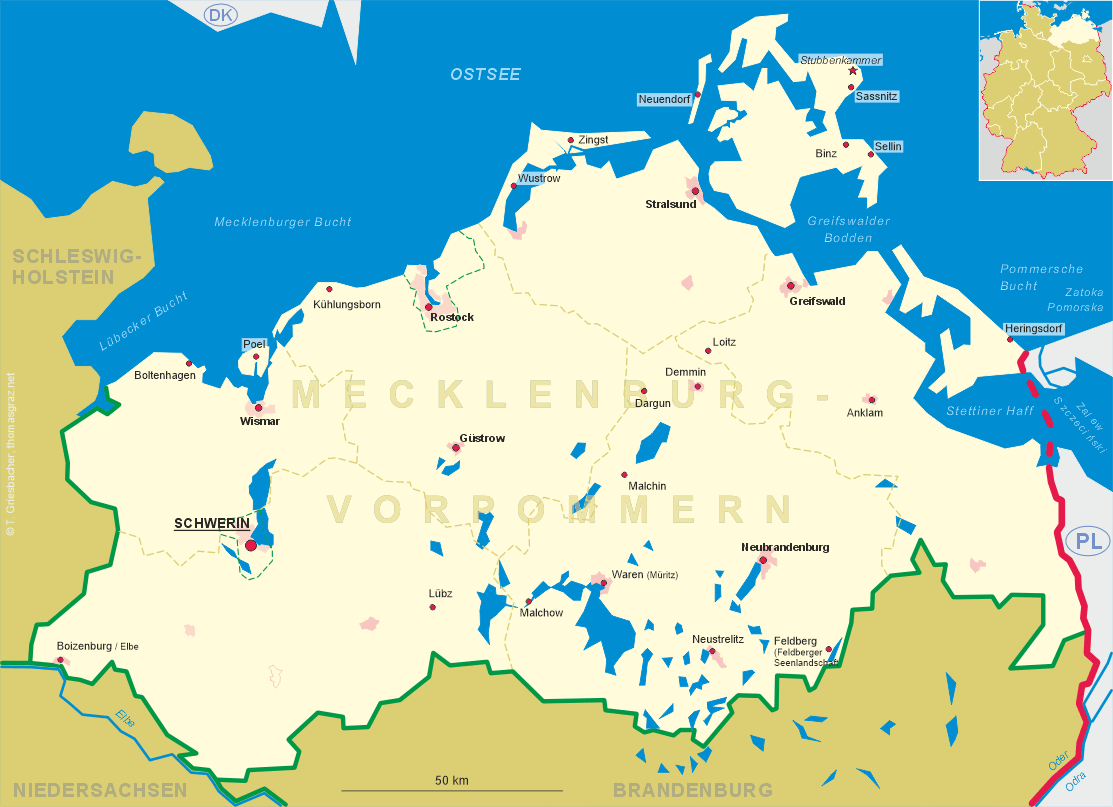 Sassnitz
• alt: 
Saßnitz
• pl: 
Sośnica
• sr: 
Засниц • ru: 
Зассниц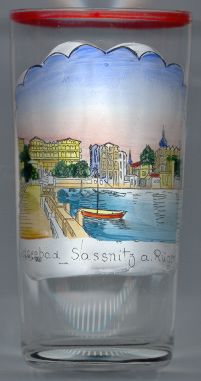 Sassnitz is situated at the northeastern coast of the Jasmund penninsula of the island of Rügen. Until about 1860 it was a small fishermen's village, nestling between the sea, the steep Stubnitz chalk cliffs and the sandy beaches of the Prorer Wiek. The landscape of Rügen and especialy the chalk cliffs near Sassnitz are depicted on several of the most famous paintings of Caspar David Friedrich (1818–1840). During the second half of the 19th century, Sassnitz became a popular sea-side spa. Among its many guests was the writer Theodor Fontane. "For travelling to Rügen means travelling to Sassnitz", a quotation from Fontanes book "Effi Briest", published in 1895, became one of the most popular descriptions of the place. With the opening in 1909 of the train ferry from Sassnitz to Trelleborg in Sweden the harbour of Sassnitz became an important economic factor. Until World War II, fishing and chalk production also were important. In 1957, Sassnitz obtained the status of a town. Today, Sassnitz again is an important sea-side spa and the second-largest town on the island after Bergen. On 2 February 1993, the old spelling of the name, Saßnitz, was changed to Sassnitz in accordance with the current German orthography rules.

---