If you came to this page directly and do not see a navigation frame on top, please go to the home page.
| | |
| --- | --- |
| DEUTSCHLAND | GERMANY |
| Bundesland: Freistaat Sachsen | Saxony |
| Landkreis: Erzgebirgskreis | |
map →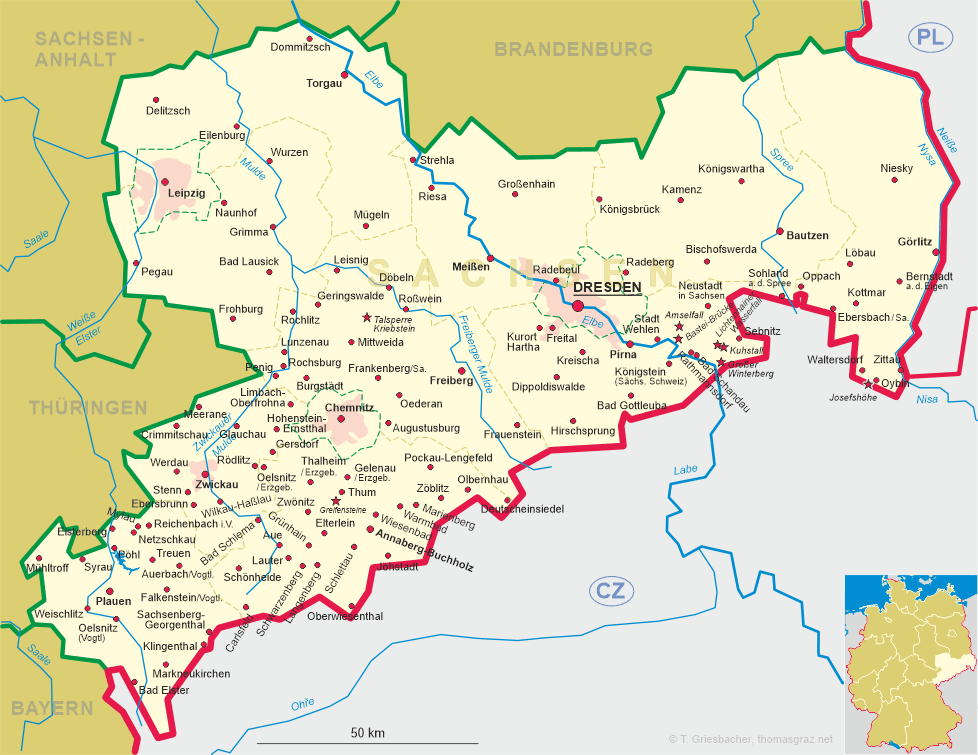 Jöhstadt
• ru: Йёштадт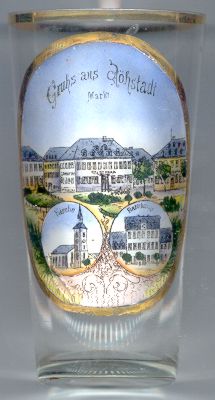 Jöhstadt is situated at an elevation of 750 m in the Erzgebirge mountain region of Saxony close to the border to the Czech Republic. The settlement originated in the 13th century. For several centuries, it was a mining town. Goswynsdorf was chartered as a town in 1655. However, in the late 17th and early 18th century the mining activities declined, which caused great poverty. Until the 19th century Jöhstadt remained a remote mountain town. The opening in 1892 of the narrow gauge railway line from Wolkenstein brought some tourism to the area. The line was closed during the times of the German Democratic Republic; only a section of 8 km has been reopened in 1989 as a tourist attraction.
The top part of the picture on glass no. 1441 [left] shows the

market square of Jöhstadt.
The

town church Sankt Salvator [bottom left] was built in 1675–1677. Some alterations and additions date from the 18th and 19th centuries. A treasure of the church is the main altar (9 m high) of 1676.
The bottom right part of the picture shows the

town hall of Jöhstadt.

---