If you came to this page directly and do not see a navigation frame on top, please go to the home page.
| | |
| --- | --- |
| DEUTSCHLAND | GERMANY |
| Bundesland: Freistaat Thüringen | Thuringia |
| Landkreis: Saalfeld-Rudolstadt | |
map →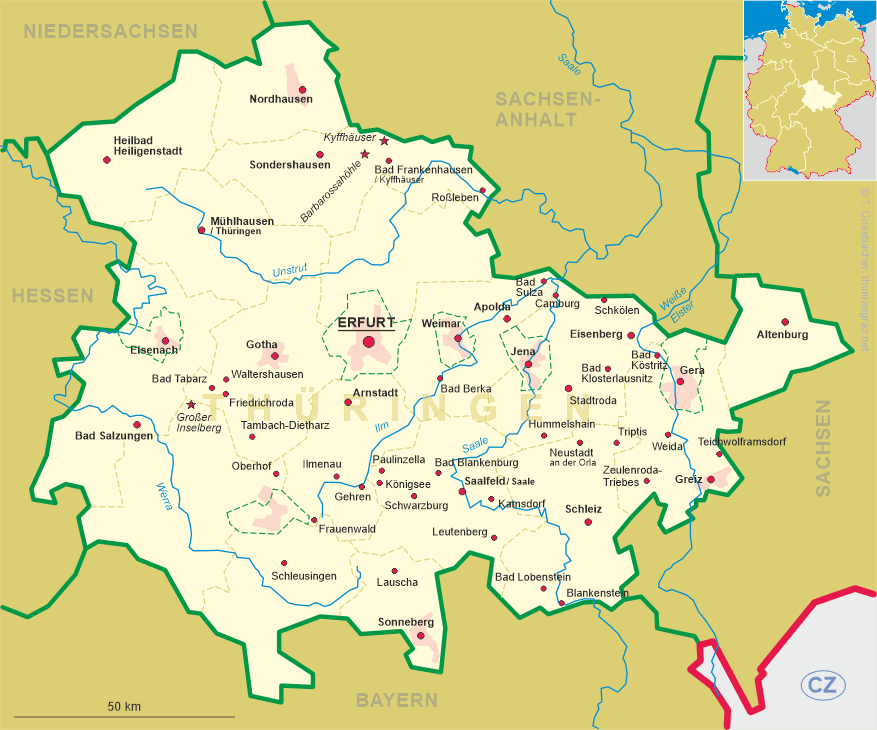 Paulinzella
Paulinzella is situated at an elevation of 362 m in the valley of the Rottenbach stream in Thuringia.
The

monastery [left] was founded in 1102–1105 by Paulina, a Saxon noble woman. At first only wooden buildings existed but in 1106 the construction of the monastery complex began. The church was consecrated in 1124, and the monastery was finally completed in the mid 13th century. During the Reformation period the monastery of Paulinzella was closed and all monks were forced to leave. Only the last abbot was allowed to stay in one of the buildings. After that, the monastery slowly fell into dereliction. Since the 16th century the former monastery was used as the seat of an administrator for the counts (later princes) of Schwarzburg-Rudolstadt. In 1620, the Schwarzburgs built a hunting manor within the complex. The earliest attempts to secure the remainig parts of the monastery were made in the mid 18th century. The ruins of the former monastery are one of the most important Romanesque structures in Germany.

---