If you came to this page directly and do not see a navigation frame on top, please go to the home page.
| | |
| --- | --- |
| ČESKÁ REPUBLIKA | CZECH REPUBLIC |
| Královéhradecký kraj | Hradec Králové region |
| Okres: Trutnov |   |
map →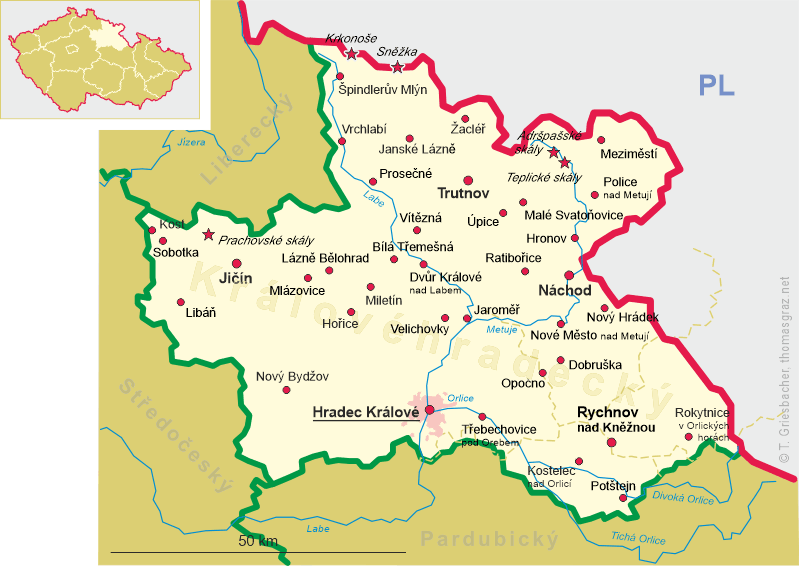 Vrchlabí
• de: 
Hohenelbe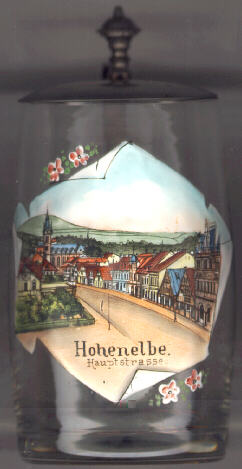 Vrchlabí is situated in the upper valley of the river Labe (Elbe) in the mountain range Krkonoše (Giant Mountains, Riesengebirge). The village was founded in the 13th century. The town obtained the status of a Royal mining town in 1533. Mining for silver was stopped in the 18th century, mining of iron ended in the 19th century. Today car and textile industry have economic significance for the town. The administration of the KrkonoŠe National Park has its seat in Vrchlabí.
The

deanery church Svaty Vavřinec (St. Laurence) [background left] was built in 1888 in Neo-Gothic style in place of an older church of the 14th century.
Another well-known sight of Vrchlabí are the typical

timbered houses with arcades [right] which originated in the 17th/18th century along the main street.

---