If you came to this page directly and do not see a navigation frame on top, please go to the home page.
| | |
| --- | --- |
| DEUTSCHLAND | GERMANY |
| Bundesland: Sachsen-Anhalt | Saxony-Anhalt |
| Landkreis: Wittenberg | |
map →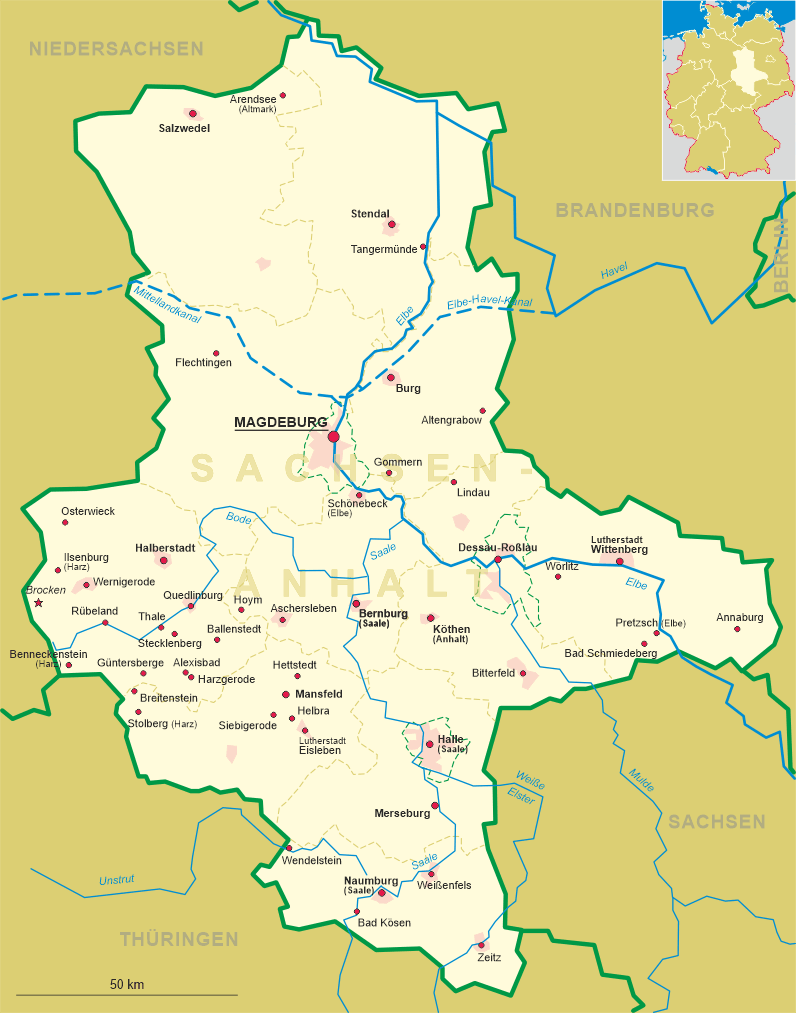 Pretzsch (Elbe)
• ru: 
Претч (Эльба)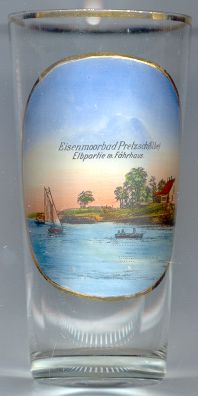 Pretzsch is situated at an elevation of 80 m on the left bank of the river Elbe in the Dübener Heide region of eastern Saxony-Anhalt. It was first mentioned as Pretatzsch in a document of 981 and thus is one of the oldest settlements of the area. A first stronghold was replaced in 1380 by a castle, which in turn was rebuilt in Renaissance style in 1571/1574. Although the town was spared during the Hussite wars it was completely destroyed during the Thirty Years' War in 1636/37, and only the castle could be saved. Pretzsch was chartered as a town in 1651. In 1689 it came in possession of Elector Johann Georg III of Saxony. When Elector August I ('the Strong') of Saxony converted to the Catholic faith in order to become king of Poland (August II), his wife Christiane Eberhardine insisted on staying Protestant and from 1721 until her death in 1727 lived in the castle of Pretzsch. During this period, the castle was remodelled and the town and parks were embellished in Baroque style. In 1721 the marriage between King Christian VI of Denmark and Sophie-Magdalene of Brandenburg-Kulmbach took place here. By decision of the Congress of Vienna Pretzsch became part of Prussia (province Saxony) in 1815. The railway line from Pratau via Pretzsch to Torgau was opened in 1890 (closed in 1997). The fens of the Dübener Heide provided the fango for the mud bath spa of Pretzsch which was opened in 1906/09 and operated for almost 80 years.
Pretzsch is the birthplace of the music teacher and piano firm owner Friedrich WIECK (1785–1873), the father of the famous pianist Clara WIECK-SCHUMANN, wife of the composer Robert Schumann.

---