If you came to this page directly and do not see a navigation frame on top, please go to the home page.
| | |
| --- | --- |
| ÖSTERREICH | AUSTRIA |
| Bundesland: Salzburg | |
| Bezirk: Sankt Johann | |
map →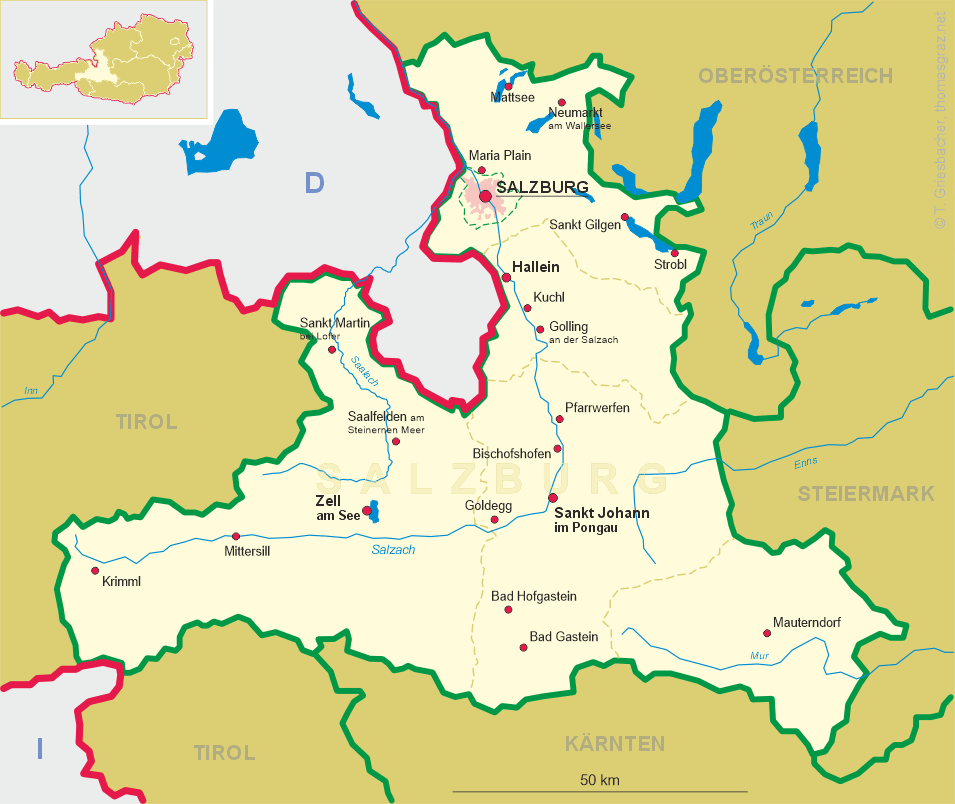 Bad Hofgastein
• lv: Bad Hofgasteina
• lt: Bad Hofgasteinas
• uk: Бад-Гофгаштайн
• ru: Бад-Хофгастайн
• bg: Бад Хофгащайн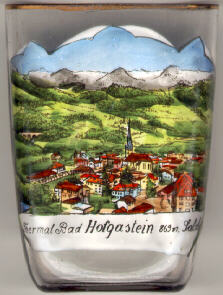 Bad Hofgastein is situated at an elevation of 858 m in the valley of the river Gasteiner Ache. The importance of the village increased from the 13th century when gold mining began here. During the 15th and 16th centuries Hofgastein was the richest town in the province of Salzburg after the city of Salzburg itself. The name (originally Hof in der Gastein) refers to the seat of the law-court of the Gastein valley here. The market town became a popular spa when radon-containing waters from the thermal springs in Bad Gastein were brought into the village by a pipeline constructed in 1823–1830. In 1936 Hofgastein received the predicate Bad.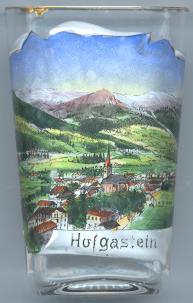 The Late Gothic

Liebfrauenkirche (church of Our Lady) [left, no. 153, and right, no. 680: centre] dates from 1496. Art-historical treasures are its Baroque altar of 1738 and the Gothic statue of Our Lady of around 1560.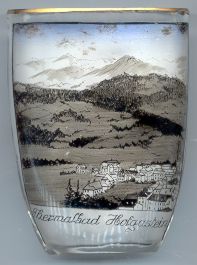 ---