If you came to this page directly and do not see a navigation frame on top, please go to the home page.
| | |
| --- | --- |
| MAGYARORSZÁG | HUNGARY |
| megye: Szabolcs-Szatmár-Bereg | |
map →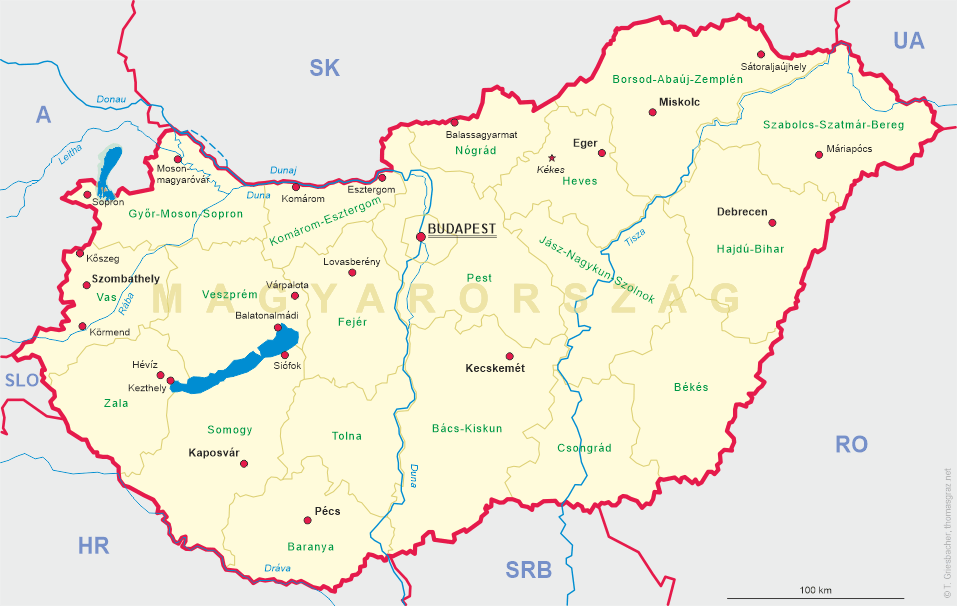 Máriapócs
• alt: Mária-Pócs
• de: Maria Pötsch
• ro: Pociu
• ru: Мариапоч
Máriapócs is situated at an elevation of 150 m in the southern part of the Szabolcs-Szatmár-Bereg county of eastern Hungary. For more than 300 years the place had been an important pilgrimage site in Humgary. The earliest mention of the village Pócs is found in a document of 1280. According to the legend the famous miracle of the Weeping Madonna occurred in 1696 when the painting of Our Lady shed tears during a service and a dying child who was allowed to touch the painting was cured miraculously. By order of Emperor Leopold I the painting was subsequently brought to St. Stepen's cathedral in Vienna in 1697 where it was placed in the high altar (since 1945 it is exhibited in the Maria-Pötsch altar). Many copies of the image of the Weeping Madonna were made and the pilgrimage church at Máriapócs received one of them. This new painting also is said to have shed tears in 1715 and 1905. Since 1749 Bazilitan monks worked in Máriapócs. Since that time Máriapócs is a centre of Greek-Catholic schooling and education. Máriapócs became a market town in 1816 and retained this status until 1872. In 1993 it obtained the status of a city.
The Greek-Catholic

basilica of Máriapócs [left] was built in 1731–1756 in Baroque style. It received the title of a Basilica minor in 1948.

---