If you came to this page directly and do not see a navigation frame on top, please go to the home page.
| | |
| --- | --- |
| MAGYARORSZÁG | HUNGARY |
| megye: Baranya |   |
map →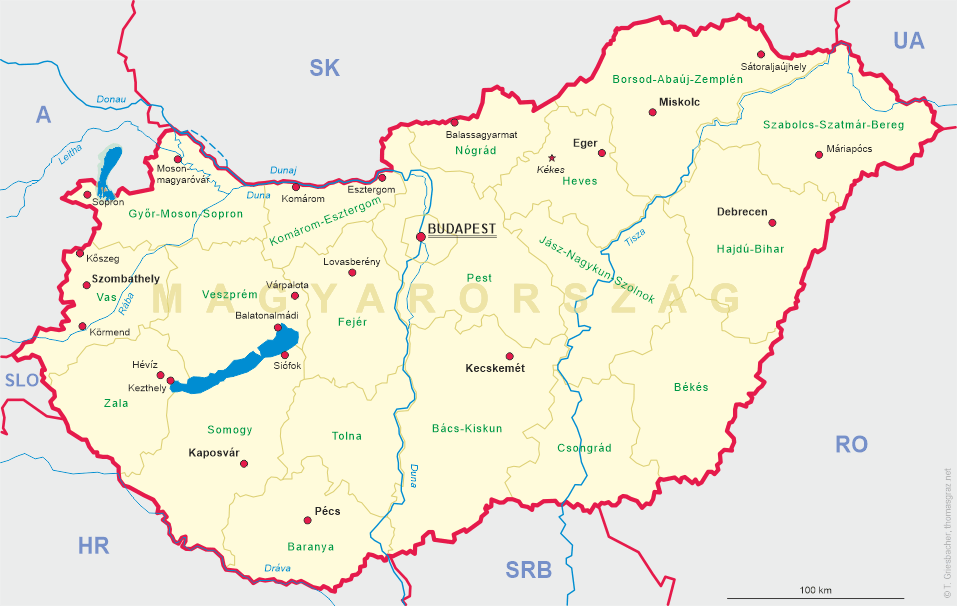 Pécs
• de: 
Fünfkirchen • sk: 
Päťkostolie • lv: 
Pēča • lt: 
Pėčas • hr: 
Pečuh • tr: 
Peçuy, Peçevi • pl: 
Pecs, Pięciukościoły • cs: 
Pětikostelí
• el: 
Πετς
• bg, ru, uk: 
Печ • sr, mk: 
Печуј • be: 
Пэч

The earliest traces of settlements in the area of the city of Pécs date back to the late Stone Age. A Celtic village of the 5th century BC was superseded by the Roman village of Sopianae which became the seat of the administration of the Roman partial province of Pannonia Valeria in the 3rd century AD. In the 9th century AD we find the name Quinquae Basilicae demonstrating the existence of five christian churches. From this name the German name of the town (Fünfkirchen) is derived. King Stephen I of Hungary (St. Stephen) founded the diocese of Pécs in 1009. The first university of Hungary was founded here in 1367 by King Lajos (Louis) I. During the years of the Turkish rule in Hungary (1526–1699) Pécs was the seat of a military governor. After the expulsion of the Turks many German settlers (the Danube Swabians) came into the country. In 1780 the citizens of Pécs were freed from their feudal duties to the bishop. During the 19th century the city flourished due to the coal mines in the nearby Mecsek mountains. The university was reestablished in the 20th century. Pécs is the seat of Baranya County. Together with Essen (Germany) and Istanbul (Turkey), Pécs was selected to be European Capital of Culture for 2010.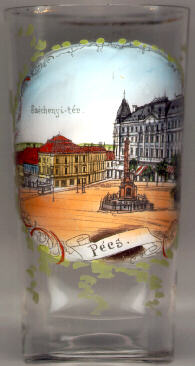 The centre of the old town is the square

Széchenyi tér, named after Count István Széchenyi (1791–1860), an important Hungarian statesman and reform politician.
The

Trinity Column (Szentháromság szobor) [centre] was originally erected after the years of the plague in 1713 by the sculptor András Berchardt. It was replaced in 1750 by a new work by András Merchardt which stood on this place for 150 years. Since this column had deteriorated by the end of the 19th century, it was replaced by a copy made by György Kiss in 1908.
The

former Pécs Savings Bank [back right] was built in 1898 in eclectic style. On its ground floor it also contained the popular 'Royal Coffee-House'. From 1950 it was used as seat of the Baranya County Council. Today it used as an office building.
The

Elephant block [back left] is a group of houses in Baroque, Eclectic, Romantic and Neo-Classicist style. The name 'Elephant block' was given to it after its recent restoration.

---