If you came to this page directly and do not see a navigation frame on top, please go to the home page.
| | |
| --- | --- |
| DEUTSCHLAND | GERMANY |
| Bundesland: Baden-Württemberg | |
| Regierungsbezirk: Stuttgart | |
| Landkreis: Böblingen | |
map →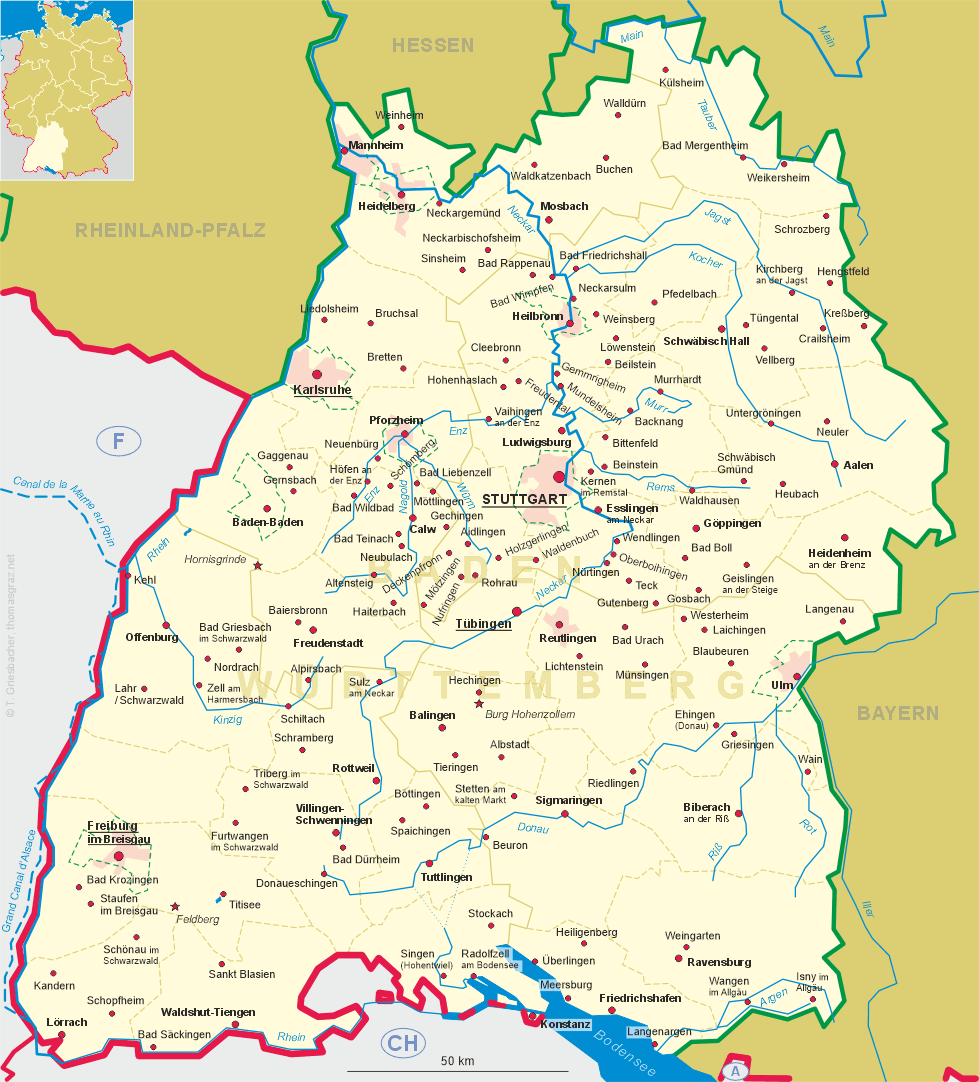 Deckenpfronn
• ru: Декепфронн
The oldest traces of settlements in the area of Deckenpfronn date from about 3,500 years ago. Around 830 the area came in possession of the monastery of Hirsau. The earliest mention of deggenphrum in a document dates from 1075. In 1388 the domains of Deckenpfronn, Herrenberg and Calw were obtained by the Counts of Württemberg. Already in 1538 the village converted to the Protestant faith. The Thirty Years' War (1618–1648) caused larges destructions and about half of the population was killed or dispersed. By about 1750 Deckenpfronn had been rebuilt. On the 21st of April 1945 about 70% of the village was destroyed by an Allied air raid.
The

Protestant parish church Sankt Nikolaus [top picture, centre] was rebuilt in 1817/1818. The tower was renovated in 1853. The church was destroyed in 1945 but was reconstructed until 1953.
The bottom picture shows the

market square with the

town hall [background] (destroyed in 1945).

---