If you came to this page directly and do not see a navigation frame on top, please go to the home page.
| | |
| --- | --- |
| ÖSTERREICH | AUSTRIA |
| Bundesland: Niederösterreich | Lower Austria |
| Stadt: Sankt Pölten | |
map →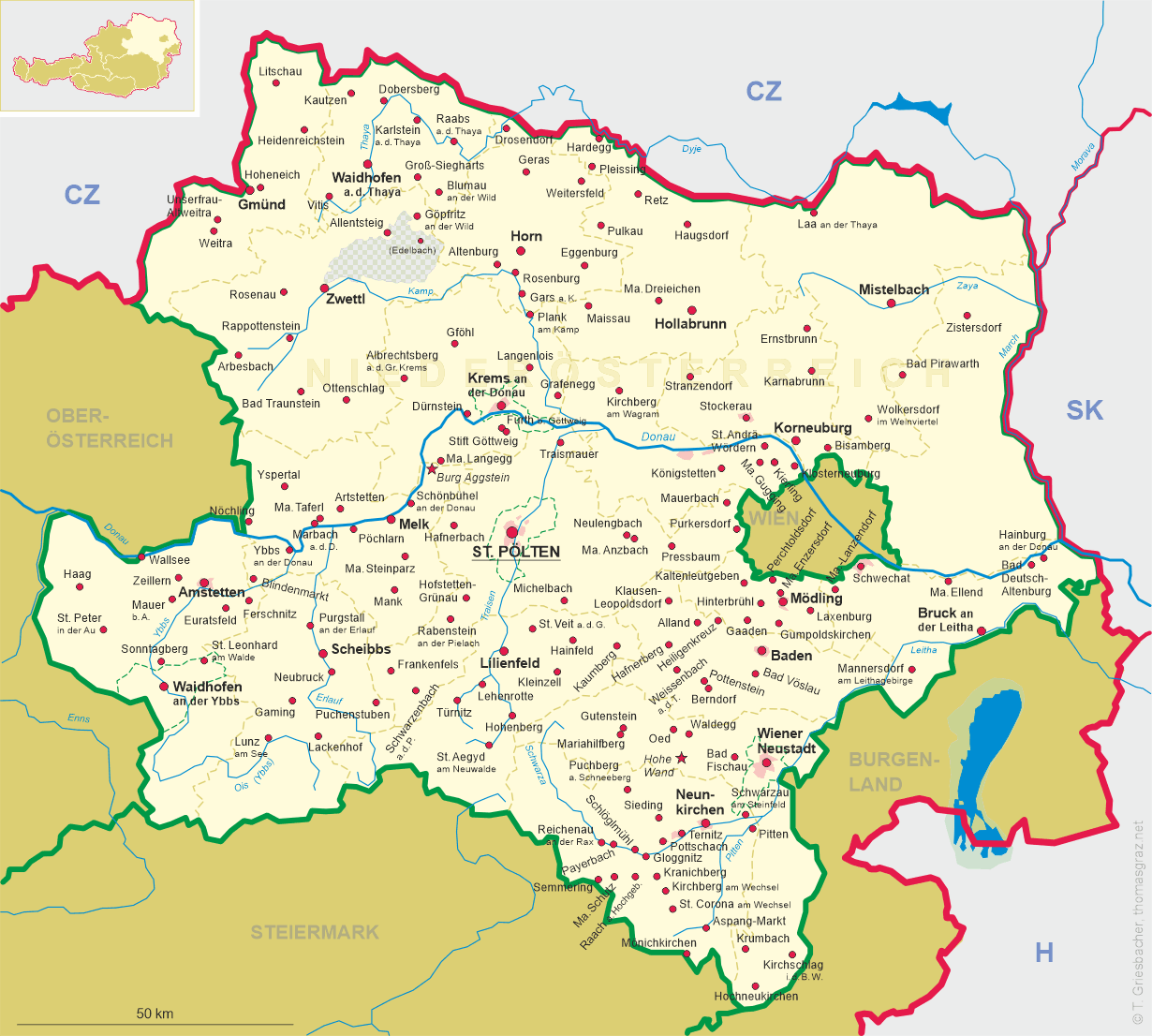 Sankt Pölten
• fr: Saint-Hippolyte
• lt: Sankt Peltenas
• lv: Sanktpeltene
• cs: Svatý Hippolyt
• el: Σανκτ Πέλτεν
• mk, sr: Санкт Пелтеп
• uk: Санкт-Пельтеп
• bg: Санкт Пьолтеп
• ru: Санкт-Пёльтеп
• be: Санкт-Пёльтэп
• ar: سانكت بولتن
Sankt Pölten is situated at an elevation of 271 m on the river Traisen in central Lower Austria.
Between the 2nd and 4th centuries AD the place was the site of the Roman town Aelium Cetium. The first mention of Traisma or Treisma appears in a documents of 799 and 823, a document of 976 mentions Traisima ad monasterium Sancti Yppoliti. The name St. Pölten is derived from St. Hippolytus. St. Pölten acquired the privileges of a market town in 1050 and was chartered as a town in 1159. Until 1494 the town was in possession of the bishops of Passau and then became a property of Austrian sovereigns (at that time Emperor Maximilian I). In 1785 St. Pölten became the seat of a bishop. On the 10th of July 1989 the Lower Austrian parliament chose St. Pölten as the new capital of the province. In 1997 the government of Lower Austria finally moved from Vienna to St. Pölten.

---