If you came to this page directly and do not see a navigation frame on top, please go to the home page.
| | |
| --- | --- |
| DEUTSCHLAND | GERMANY |
| Bundesland: Freistaat Thüringen | Thuringia |
| Landkreis: Schmalkalden-Meiningen | |
map →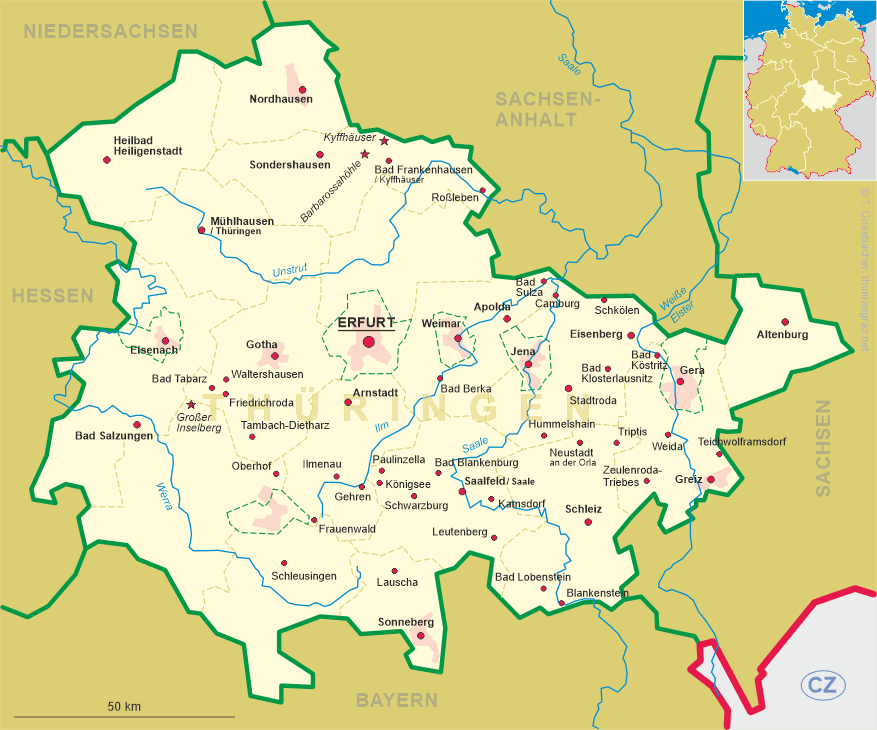 Oberhof
• ru: Оберхоф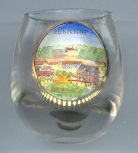 Oberhof is situated at an elevation of 749 m in the Thüringer Wald mountain region of Thuringia.
Oberhof was first mentioned in a document dating from 1470. In 1616 the dukes of Weimar built a hunting lodge at this place. However, during the Thirty Years' War (1618–1648) both the lodge and the village were destroyed by Croat troops and in 1641 only 7 men and 1 woman were left living here. During the 18th century the place became populated again. The dukes of Saxe-Coburg and Gotha again built a new hunting lodge in 1830. Although the road from Gotha to Coburg via Oberhof was completed in 1832, it took until 1861 that the first tourist arrived in the Oberhof. From then on, and especially after the opening of the railway line to Erfurt, tourism increased steadily. Between 1894 and 1914 Oberhof became a centre of winter tourism and the place retained this position even during the years of World War I. In 1985 Oberhof obtained the status of a town and in 2001 it was officially recognised as a climatic spa.

---