If you came to this page directly and do not see a navigation frame on top, please go to the home page.
| | |
| --- | --- |
| ČESKÁ REPUBLIKA | CZECH REPUBLIC |
| Královéhradecký kraj | Hradec Králové region |
| Okres: Rychnov nad Kněžnou | |
map →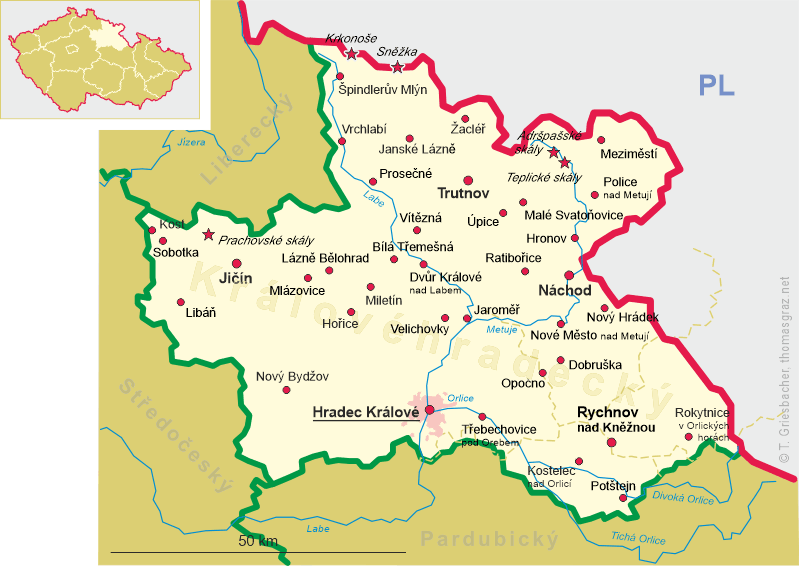 Opočno
• alt: Opočen, Opočno pod Orlickými horami
• de: Opotschna, Opotschno
• pl: Opoczno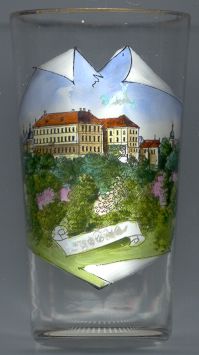 The small town of Opočno is situated at an elevation of 260–300 m at the foot of the Orlické Hory (Adlergebirge) mountains about 20 km northwest of the district town Rychnov nad Kněžnou in East Bohemia. It has a population of about 3,500. The town's history goes back to the 11th century; the first mention in a document dates from 1068. Opočno thus is one of the oldest towns in the Czech Republic.
The impressive

castle, situated at a dominant site above the town, goes back to a stronghold of the 11th/12th century. This old castle was completely destroyed during the Hussite wars of the 15th century. It was then rebuilt in 1562–1569 in splendid Renaissance style. In the 18th century the castle was partly remodelled in Baroque style. It boasts rich collections of paintings and armoury. The castle had been in possession of the Colloredo-Mansfeld family since after 1634 and remained so until 1945 when it was confiscated by the Czechoslovak state. After a lengthy law suit the castle was restituted to the family in 2003.

---