If you came to this page directly and do not see a navigation frame on top, please go to the home page.
| | |
| --- | --- |
| ČESKÁ REPUBLIKA | CZECH REPUBLIC |
| Jihočeský kraj | South Bohemia (České Budějovice) region |
| Okres: České Budějovice | |
map →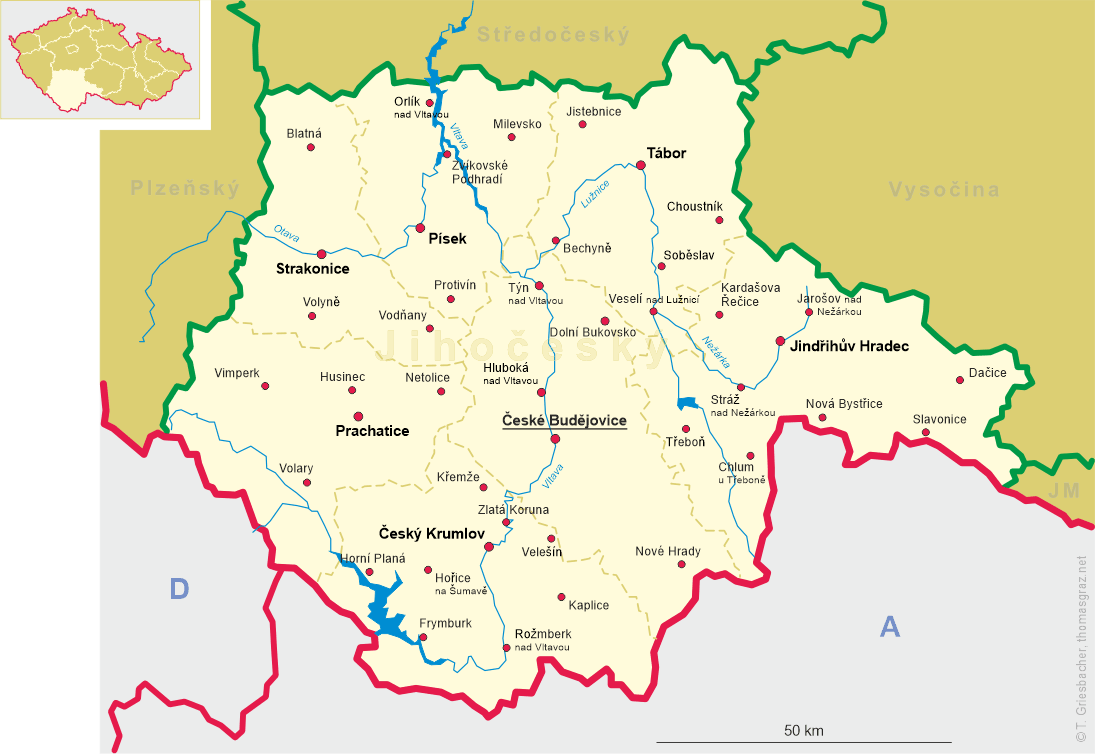 Týn nad Vltavou
• de: Moldauthein, Moldautein
• ru: Тын-над-Блтавой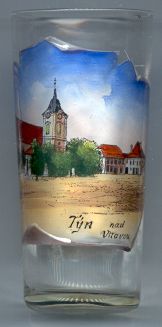 Týn nad Vltavou (German: Moldauthein) is situated at an elevation of 390 m on the river Vltava (Moldau), not far above the confluence of the rivers Lužnice (Luschnitz, Lainsitz) and Vltava.
Týn nad Vltavou is one of the oldest settlements in Bohemia, dating from the 10th/11th century. In the 12th century a castle was built on a hill above the town. However, the castle was completely destroyed during numerous attacks by enemies. During the 13th century the first wooden bridge was built on the ford across the river, and Týn became an ideal location for the transfer of salt, which was brought from the Alps via the "Golden Path". Týn also was a centre of rafting until the 19th century. Today Týn nad Vltavou is a popular leisure resort. Two dams that have been built nearby provide excellent locations for fishermen and water sports.
The picture on glass no. 1808 shows the Baroque

parish church of St. James (kostel sv. Jakuba). The church goes back to the second half of the 13th century. Until 1569 the church whad been dedicated to St. Christopher. In 1719 an organ was installed. The instrument was enlarged in 1777 and is the second-oldest organ in the Czech Republic.
Besides Týn nad Vltavou five other places in Bohemia and two in Moravia are named Týn. Related place names are Týnex (fifteen in Bohemia, two in Moravia). In this collection:
Týnec nad Labem
.
---