If you came to this page directly and do not see a navigation frame on top, please go to the home page.
| | |
| --- | --- |
| DEUTSCHLAND | GERMANY |
| Bundesland: Freistaat Bayern | Bavaria |
| Regierungsbezirk: Schwaben | |
| Landkreis: Oberallgäu | |
map →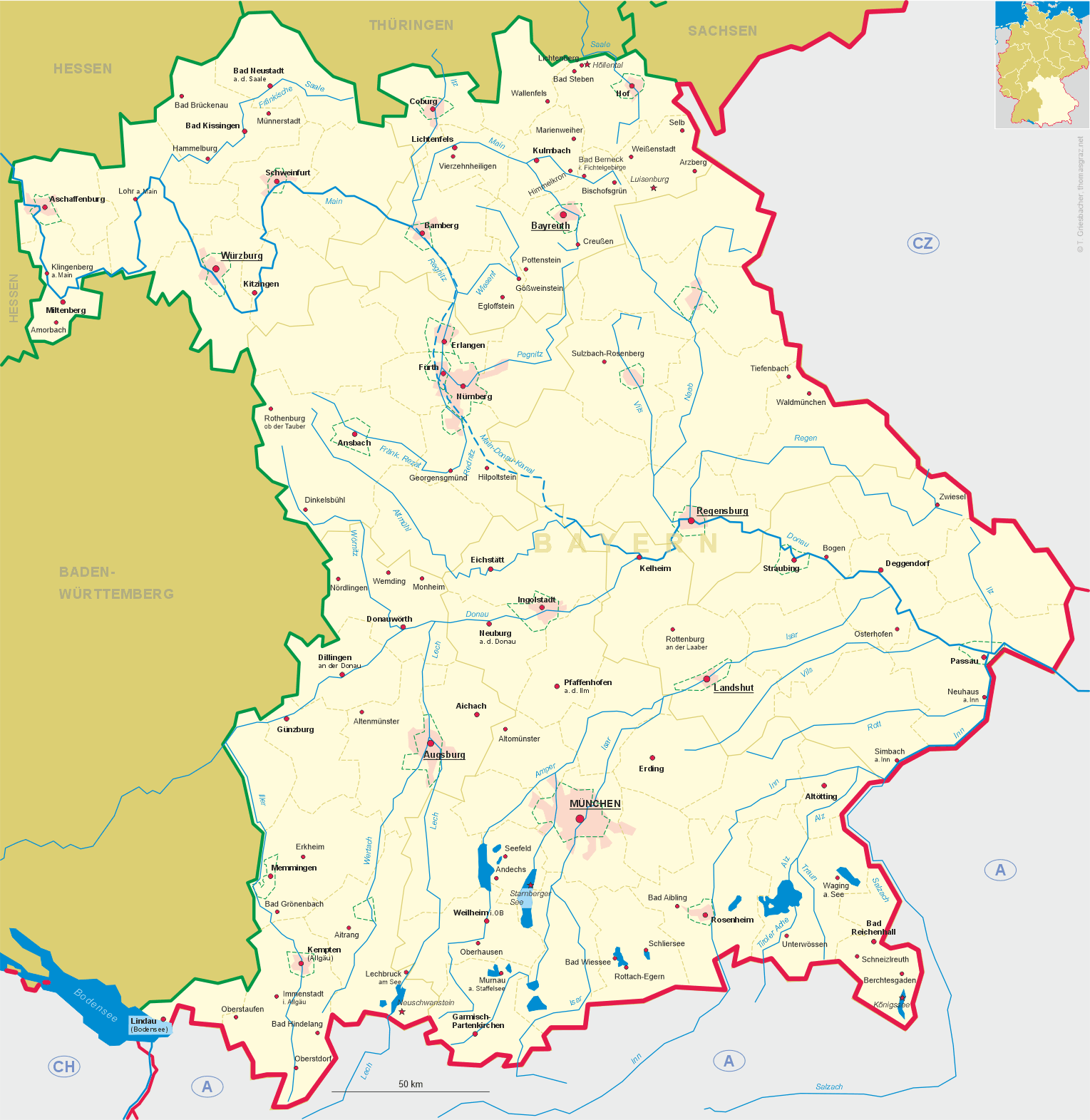 Bad Hindelang
• bg: Бад Хинделанг
• ru: Бад-Хинделанг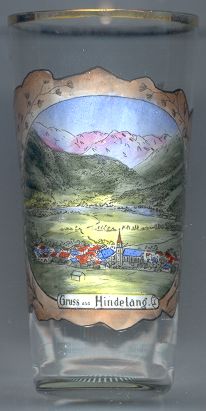 Bad Hindelang is situated at an elevation of 820 m in the Ostrach valley at the southern slopes of the Hirschberg mountain in the Allgäu region of southwestern Bavaria.
The settlement was most likely founded in the late 10th or early 11th century. The name goes back to the Germanic proper name Hundo. The first written mention of Hundilang is found in a document of 1170. In 1473 the place became an parish. Mining for iron started during the 15th century. Hamemr mills produced halberds and spears for the Imperial court. Around 1470 the path across the Joch pass was upgraded to a proper road and during the 18th century this mountain road became an important route for the transfer of salt. During the secularization of 1803 the area, which before that date belonged to the bishops of Augsburg, was incorporated into the Electorate (later Kingdom) of Bavaria. At the same time the border to Austria was formalized and thus the salt trading route lost its importance. During the late 19th century tourism became a new factor for Hindelangs economy. In 1899 the Joch pass road was rebuilt to be suitable for modern traffic. In 1965 Hindelang was officially recognized as a climatic spa. The predicate Bad (spa) was added to the name Hindelang in 2002.

---