If you came to this page directly and do not see a navigation frame on top, please go to the home page.
| | |
| --- | --- |
| DEUTSCHLAND | GERMANY |
| Bundesland: Sachsen-Anhalt | Saxony-Anhalt |
| Landkreis: Mansfeld-Südharz | |
map →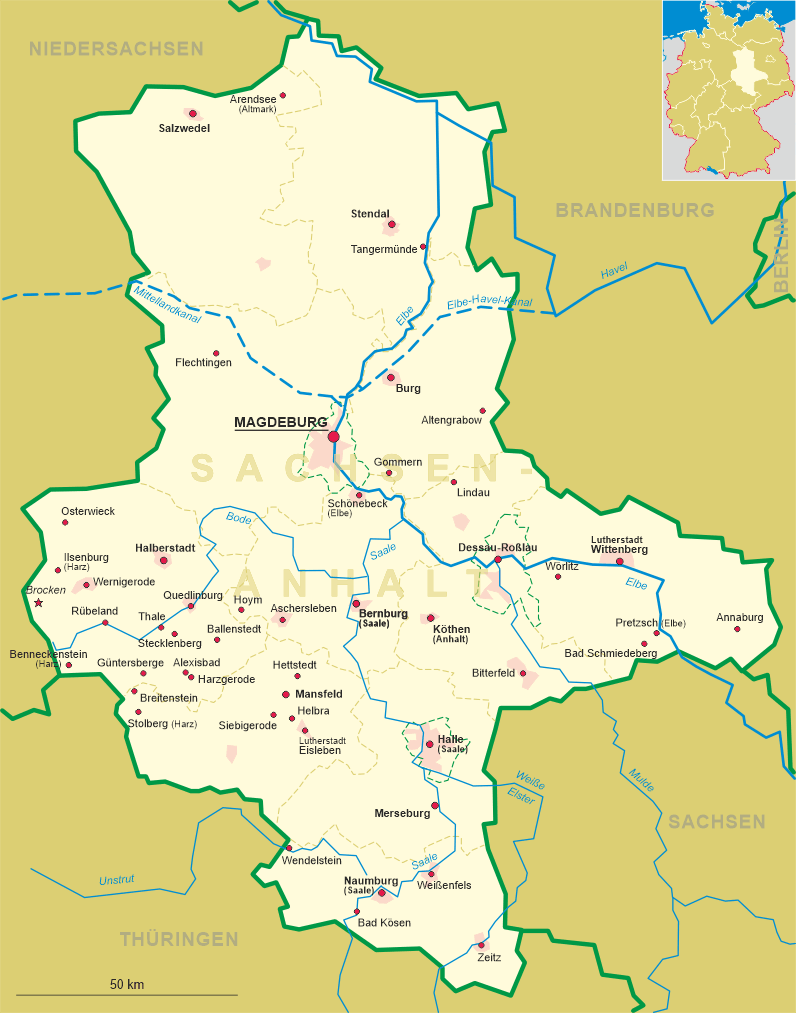 Siebigerode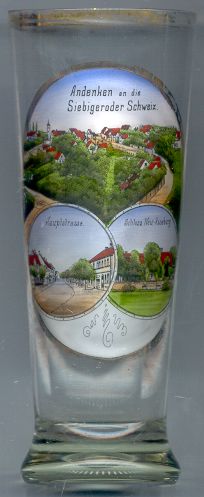 Siebigerode is situated at an elevation of 289 m on an elevated plateau in the Mansfelder Bergland region of Germany's state of Saxony-Anhalt. Since 2005 Siebigerode is part of the municipality of Mansfeld.
The oldest traces of human presence date from the Neolithic period. The earliest written mention of Sibichinroth is found in a document of 1040. In the 11th century the area came in possession of the counts of Mansfeld who in 1229 donated parts of the domains to the monastery of Mansfeld. The Middle Ages proved to be a period of severe hardship and in 1273 the village was completely abandoned. The Thirty Years' War (1618–1648) also hit Siebigerode hard and after the war the place was again deserted. Further lootings occured during the Seven Years' War of 1756–1762 between Prussia and Austria. Copper mining provided a new source of income in the 14th century. During the 18th century the quarries of Siebigerode held the Prussian millstone monopole; up to 10,000 millstones were produced per year. Copper slate mining flourished during the 19th century, but was finally discontinued in the late 20th century.

Neu-Asseburg castle [bottom right] at Möllendorf, about 1 km northwest of Siebigerode, was built in 1596. The Baroque structure was altered several times during the later centuries. At present it is in dire need of renovation.
The bottom left picture on glass no. 1927 shows the

Hauptstraße (Main Street).

---