If you came to this page directly and do not see a navigation frame on top, please go to the home page.
| | |
| --- | --- |
| DEUTSCHLAND | GERMANY |
| Bundesland: Hessen | Hesse |
| Regierungsbezirk: Kassel | |
| Landkreis: Waldeck-Frankenberg | |
map →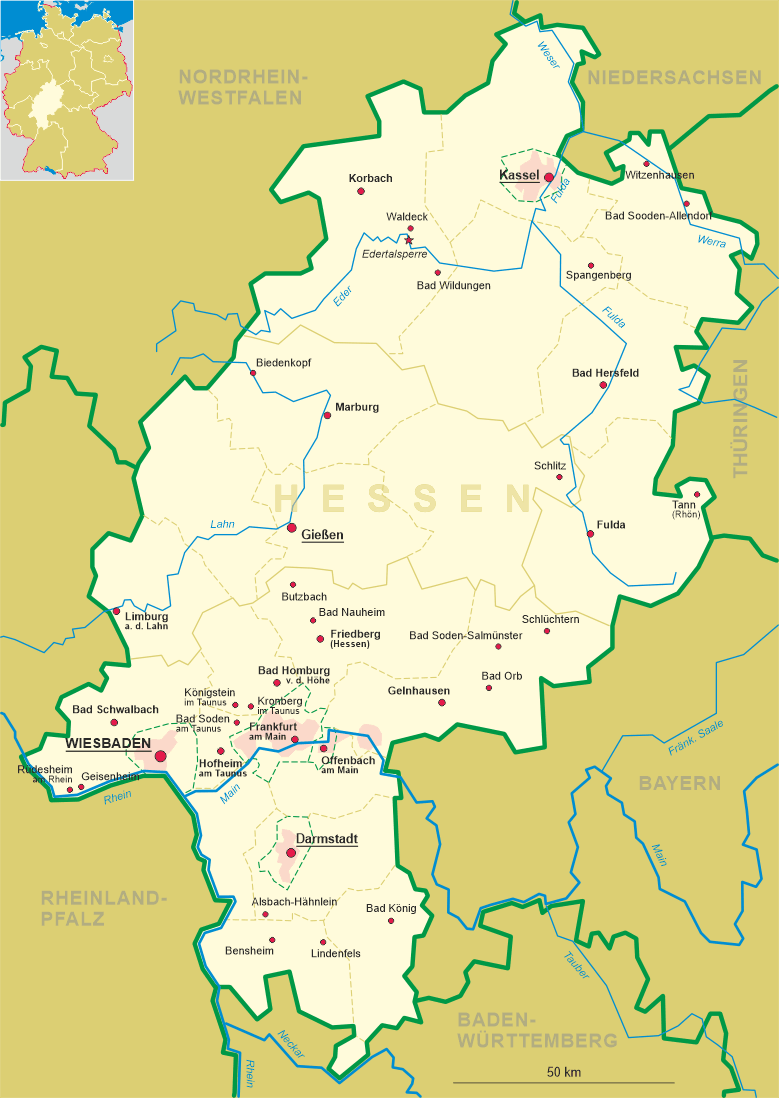 Edertalsperre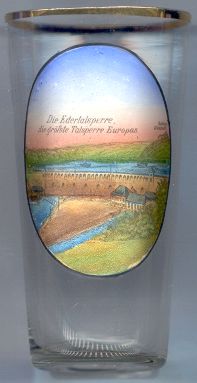 The

Eder river dam (Edertalsperre) was built in 1908–1914. The dam is 47 m high and has a length of 400 m. At the time of its construction, it was the world's largest river dam. The lake (Edersee) is 27 km long and has a capacity of 202 million cubic meters. The original dam was destroyed by a British 'dam buster' bomb in the night of the 16th/17th of May, 1943, but was restored within one year.
Overlooking the lake,

Waldeck castle [background right] is also one of the major tourist attractions of the area.

---