If you came to this page directly and do not see a navigation frame on top, please go to the home page.
| | |
| --- | --- |
| ÖSTERREICH | AUSTRIA |
| Bundesland: Niederösterreich | Lower Austria |
| Bezirk: Neunkirchen | |
map →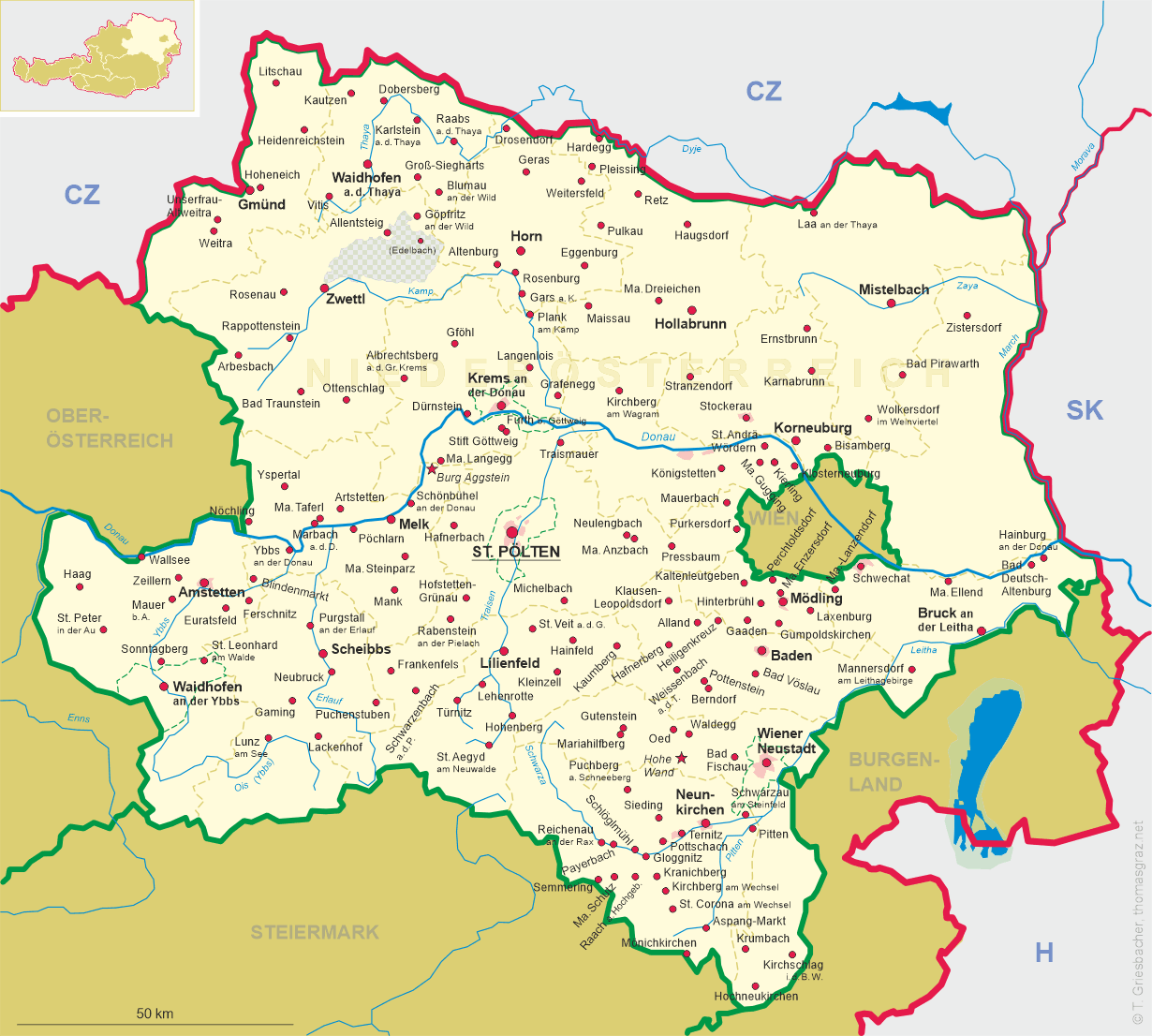 Mönichkirchen
• lt: Mionichkirchenas
• ru: Мёнихкирхен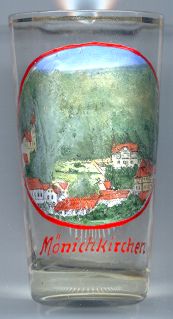 Mönichkirchen is situated at an elevation of 967 m in southern Lower Austria at the Wechsel pass which forms the border to Styria.
A document of the King Ludwig "the German" issued in AD 860. confirms the privileges of the archdiocese of Salzburg. Among many other places, this document mentions an estate "ad ecclesiam Minigonis presbiteri" ('at the church of priest Dominikus'). It is likely that this church was located here and became the origin of the name Mönichkirchen. The modern name appears first in documents of the 12th century.
Mönichkirchen gradually became a tourist resort after the completion in 1881 of the railway line (Aspangbahn) from Vienna via Wiener Neustadt to Aspang and the opening in the same year of a coaching inn at Mönichkirchen. Tourism increased after the railway line was extended in 1907–1910 from Aspang to Friedberg (Wechselbahn). In 1848 Mönichkirchen became part of the administrative division Aspang, in 1921/1922 it became an own municipality. In 1961 Mönichkirchen obtained the status of a market town.
The Austrian poet Anton Wildgans (1881–1932) frequently visited Mönichkirchen and mentioned it (as übelbach) in his epic poem "Kirbisch" (1927).

---