If you came to this page directly and do not see a navigation frame on top, please go to the home page.
| | |
| --- | --- |
| SVERIGE | SWEDEN |
| län:Östergötland | |
map →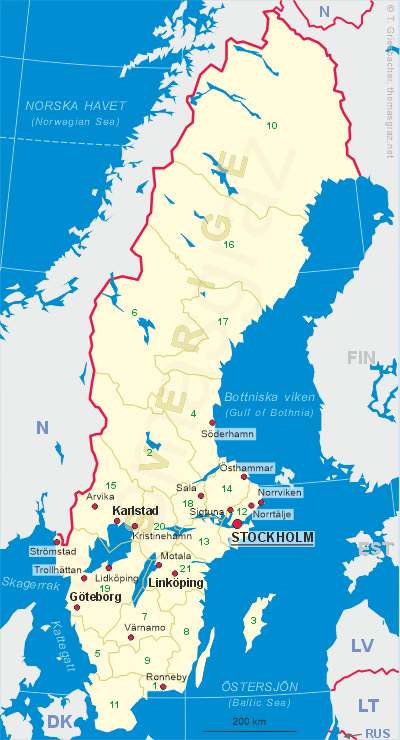 Linköping
• lv: Linčēpinga, Linkopinga
• lt: Linkopingas
• sr: Линчепинг
• ru: Линчёпинг
• bg: Линшьопинг
• be: Лінчопінг
• uk: Лінчёпінг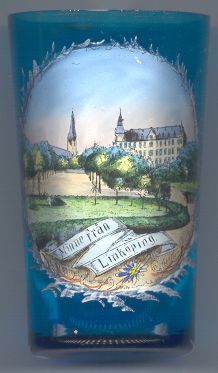 Linköping is situated at an elevation of 43 m in just south of Lake Raxen at the river Stångån in Östergötland County (Östergötlands län) in southern Sweden. Linköping is the residence city (seat of the county council) of Östergötland and has a population of about 96,000.
Linköping is well-known for being one of the earliest dioceses in Sweden, second only to Skara. The monastery vreta Kloster north of Linköping was founded in 1128 and the oldest parts of Linköping cathedral date from the 12th century. During that period, several attempts were made to set up a separate Swedish archdiocese based in Linköping. However, when the plans were successful in 1164, Uppsala was chosen instead. In 1598 Linköping was the site of the decisive settlement of the dispute between the Catholic King Sigismund I of Sweden and Poland and his uncle Duke Charles of Södermanland. This defeat forced Sigismund to confirm the resolutions of the council of Uppsala, thereby recognizing the fact that Sweden was essentially a Protestant state. This ultimately led to the rise to the throne of Charles (Karl IX; de facto at the Riksdag at Linköping in 1600 and formally four years later) and the end of the short-lived Swedish-Polish personal union.
Until the 20th century, Linköping remained a small town. A period of rapid growth began when the Saab aircraft industry was established in 1937. Linköping University was established in the 1960s. Today the city is a center of high-technology and software industry.

Linköping cathedral [background left] was founded in 1230 but the main construction works lasted until 1520. The spire has a height of 107 m and was constructed between 1747 and 1756, the belfry and the west façade were added in 1885. The church is the most impressive Swedish church building from the Middle Ages.

---