If you came to this page directly and do not see a navigation frame on top, please go to the home page.
| | |
| --- | --- |
| DEUTSCHLAND | GERMANY |
| Bundesland: Freistaat Bayern | Bavaria |
| Regierungsbezirk: Schwaben | |
| Landkreis: Günzburg | |
map →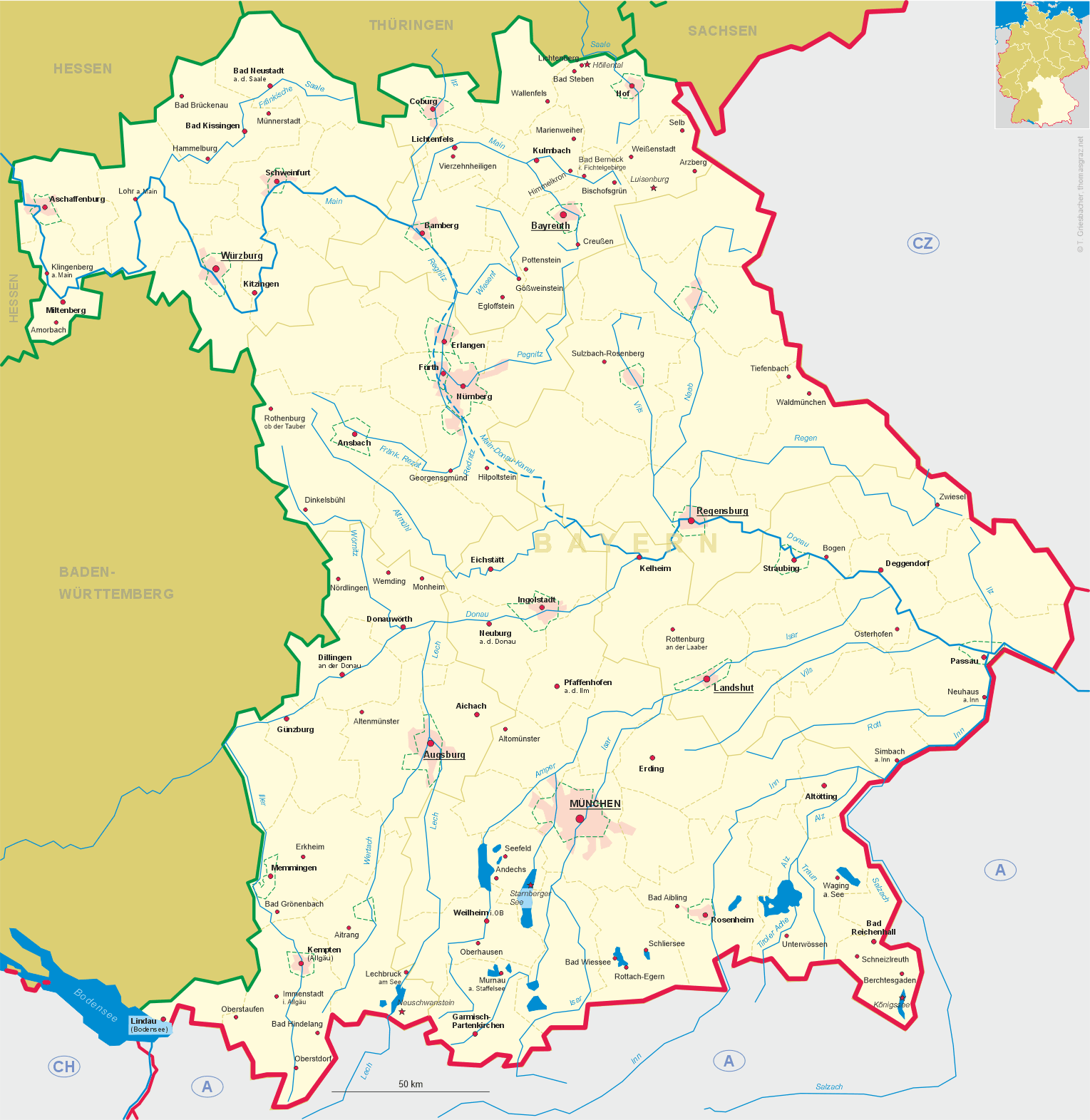 Günzburg
• lt: Giuncburgas
• fr: Guntzbourg
• el: Γκίντσμπουργκ
• mk, sr: Гинцбург
• be, bg, ru, uk: Гюнцбург
Günzburg is situated at an elevation of 451 m where the river Günz enters the Danube river in the Swabia region of southwestern Bavaria. Günzburg has ap opulation of about 19,900 and is the administrative seat of the district of the same name which was formed in 1972 after the fusion of the formerly independent city of Günzburg, and the districts Günzburg and Krumbach.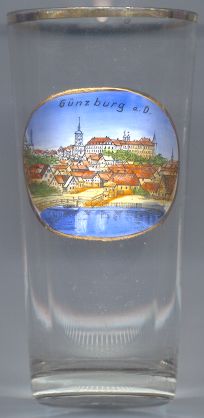 Around 70 AD the Romans founded a fort to protect the borders of their countries. The fort was called Guntia, Gontia or Contia, a name derived from that of a Celtic moon goddess. Later, another fort, a rather large civilian settlement and probabaly also a bridge across the river were added. In the 5th century the Romans abandoned the place which then was inhabited by the Alemanni. In around 700 the nearby castle of Ricinis (today Reisenburg) was mentioned by the Cartographer of Ravenna as one of the five most important castles of Alemannia. The earliest written mention of Gunceburch appears in a document of 1065. In 1301 the town became part of the Habsburg countries and was developed into the centre of the margraviate of Burgau; for a time it was even the capital of all Anterior Austria (see map). The margraviate was incorporated back into the countries of the Tyrolean line of the Habsburgs in 1618. After the Peace of Pressburg (Bratislava) in 1805 Günzburg finally became part of the Kingdom of Bavaria in 1806.
Another, rather curious, fact: Günzburg also is mentioned on the Arc de Triomphe in Paris, commemorating a victory of maréchal Michel Ney on 10 October 1805. Napoleon, who also stayed in Günzburg in that year, 'forgot' to pay his bill. One hundred eighty-four years later, on the occasion of a visit together with Chancellor Helmut Kohl, President François Mitterand symbolically settled this bill in 1989.
The

margraviate's castle [background] is the only castle that was built by the Habsburg in the territory of modern-day Germany. It was built in Renaissance style between 1577 and 1580 by Archduke Ferdinand II of Tyrol. His second morganatic son, Karl of Austria was the last margrave from 1609 until 1618. The main building of the castle burnt down in 1703. After its reconstruction, a Rokoko chapel was added to the west side of the long house in 1754–1755.
The

Unteres Tor (Lower Gate) [background left] is the landmark of Günzburg. The lower parts of the gate tower date back to the 14th century, the octogonal superstructure was added in the 16th century.

---