If you came to this page directly and do not see a navigation frame on top, please go to the home page.
| | |
| --- | --- |
| DEUTSCHLAND | GERMANY |
| Bundesland: Freistaat Thüringen | Thuringia |
| Landkreis: Ilm-Kreis | |
map →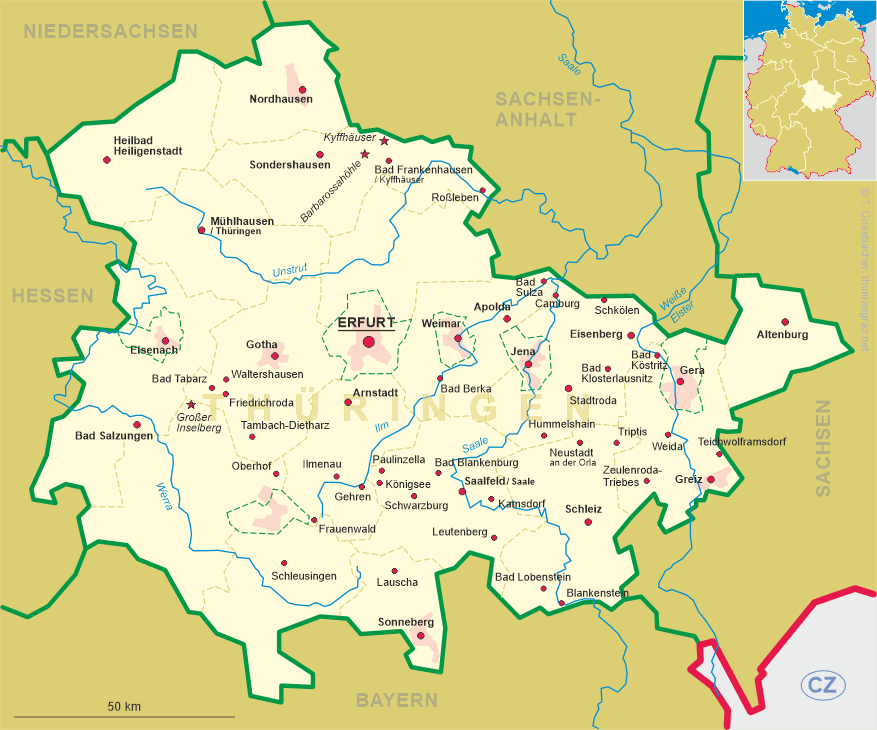 Frauenwald
• ru: Фрауэнвальд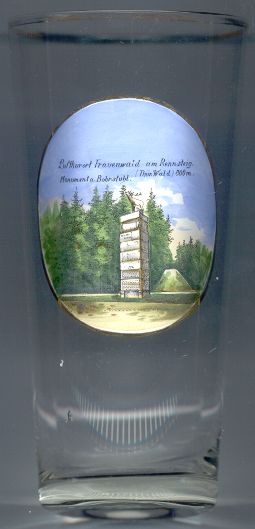 Frauenwald is situated at an elevation of 800 m in the Thüringer Wald mountain region near the Rennsteig, the historic trading route on the ridge of the Türinger Wald. The spa town has a population of about 1,100.
A deed of donation of 1218, when the count of Henneberg donated a chapel to the monastery Veßra, might be the earliest reference to this place. The oldest document mentioning Frauenwald then dates from 1323. The name Frauenwald goes back to the name zu den Frauen auff dem Wald, which refers to the Premonstratensian nunnery that had been founded in this place by the Veßra monastery. During the Reformation, the nunnery was closed. Although early attempts of glassmaking are documented from around 1483 and a glassworks manufacture was founded in 1691, the first modern glassmaking factory of Frauenwald was only founded in 1862. Several other glassmaking factories were opened in the following decades. From around 1900 onward, Frauenwald also became a climatic spa place.
The

Monument am Bohrstuhl [left] is located at the northern end of the village. The monument is capped by the sculpture of a stag, the monument itself bears an inscription with the local history.

---