If you came to this page directly and do not see a navigation frame on top, please go to the home page.
| | |
| --- | --- |
| DEUTSCHLAND | GERMANY |
| Bundesland: Sachsen-Anhalt | Saxony-Anhalt |
| Landkreis: Harz | |
map →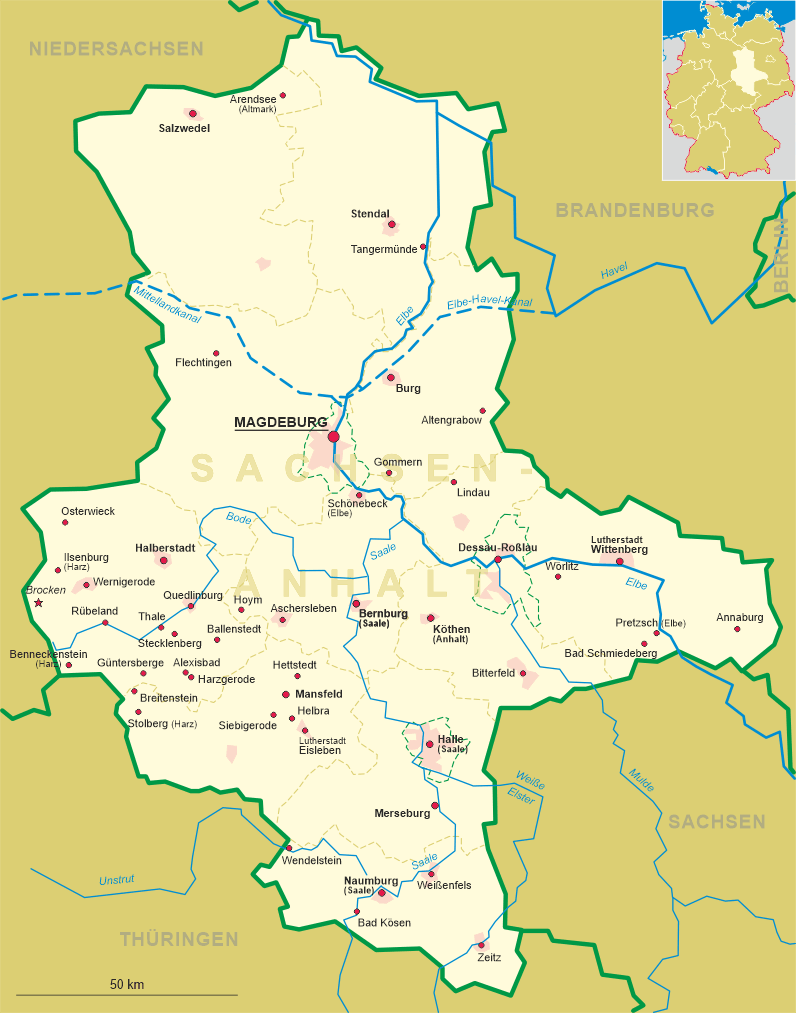 Stecklenberg
• ru: Штекленберг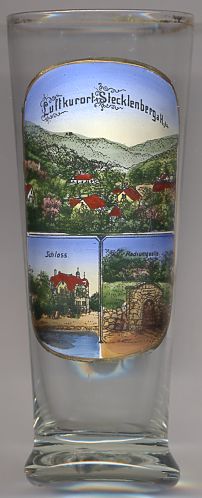 Stecklenberg is situated at an elevation of 265 m in the idyllic valley of the Wurmbach stream at the edge of the Ramberg massif of the Harz mountain region of Saxony-Anhalt.
The village began to develop beneath the two castles Stecklenberg (founded in the 11th century) and Lauenburg (first mentioned in 1164). In 1815 the administrative district Stecklenberg became part of the Prussian province Saxony. In the 19th century Stecklenberg became popular as a climatic spa place. In addition, the mineral spring attracted further tourists.

Schloss Stecklenberg [bottom left picture] was built in 1897. After World War II it was taken over by the state and was used as a recreation home. After throrough renovation works, the manor house was reopened as a hotel in 2004.
The bottom right picture on glass no. 2178 shows the mineral spring, in those days called

Radiumquelle, although the waters actually don't contain any radioactivity at all, but contain calcium chloride.

---