If you came to this page directly and do not see a navigation frame on top, please go to the home page.
| | |
| --- | --- |
| DEUTSCHLAND | GERMANY |
| Bundesland: Nordrhein-Westfalen | North Rhine-Westphalia |
| Regierungsbezirk: Köln | |
| Kreis: Düren | |
map →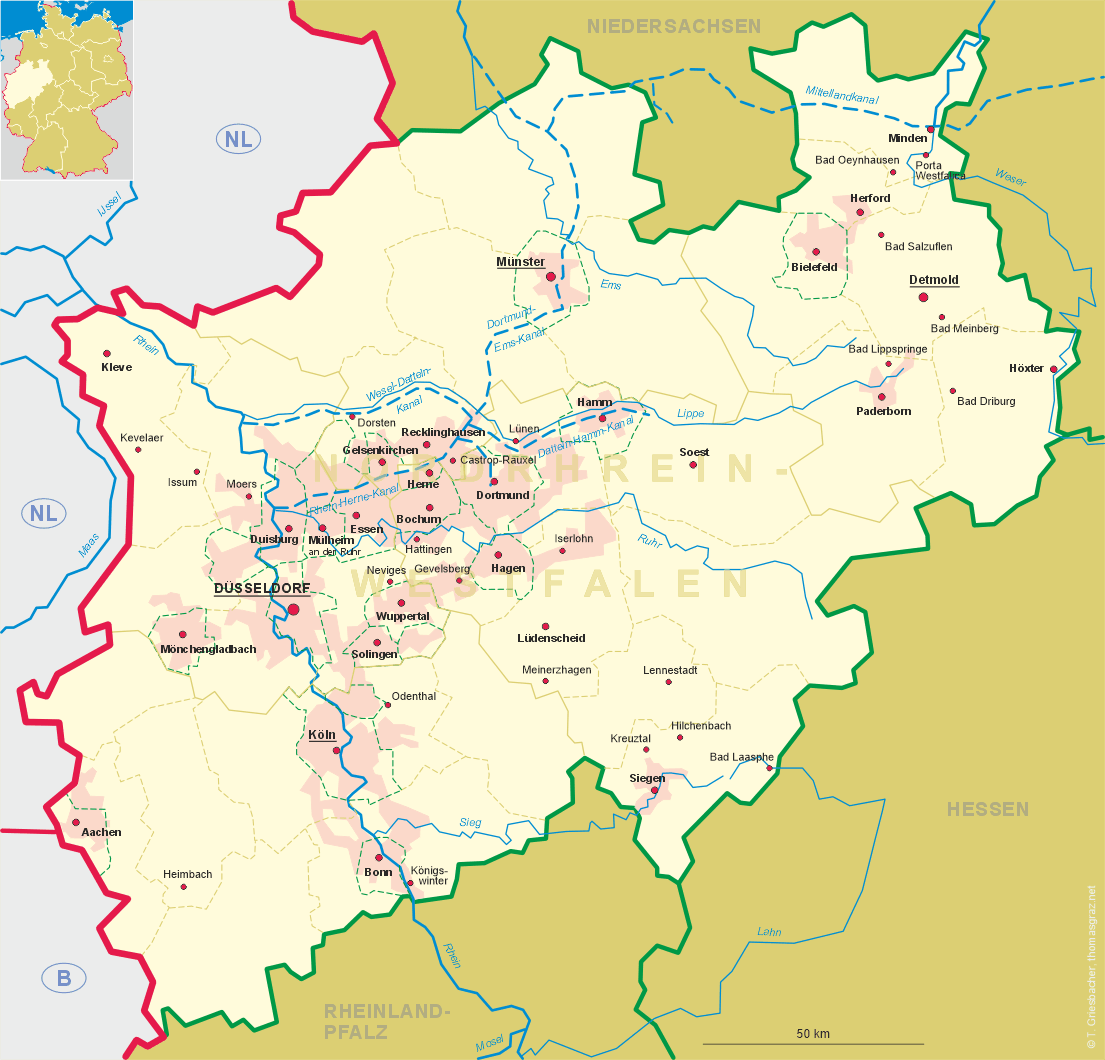 Heimbach
• ru: Хаймбах
Heimbach is situated at an elevation of 227 m at the river Rur in the district Düren of western North Rhine Westfalia. Heimbach has a population of about 4,600. The town is recognized as a climatic spa.
The oldest document mentioning Heimbach dates from AD 673. In 1288 the place became the centre of a district within the county of Jülich and by about 1300 it had obtained the character of a small town. After the conclusion by the Peace of Xanten of the controversies about the right of succession following the death in 1609 of the last duke of Jülich-Kleve-Berg, Heimbach in 1614 came in possession of Count Palatine Wolfgang Wilhelm of Pfalz-Neuburg, now also Duke of Jülich and Berg. After the Congress of Vienna Heimbach became part of Lower Rhine Province of Prussia. In 1903 the town was connected to the railroad system. The construction 1900–1905 of the Urft river dam boosted tourism in the region. Heimbach's status as a town was renewed in 1959. Since 1804 Heimbach is also known as a pilgrimage site. The Mater Dolorosa of Heimach today is exhibited in the parish church St. Clement.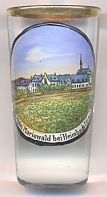 Mariawald Abbey [left], a monastery of the religious order of the "Cistercians of the Strict Observance", commonly known as "Trappists", is located near Heimbach. It was founded in 1480 by Cistercian monks from Bottenbroich. For centuries, the monks took care of the pilgrimages to the Mater Dolorosa. In 1795 the monastery was closed as a result of the French Revolution; the monks were expelled and the image of the Virgin Mary was relocated to Heimbach. From 1860 onwards the abbey was "recolonised" by Trappist monks from Oelenberg Abbey in Alsace. Between 1875 and 1887 the monks were exiled because of the "Kulturkampf" (the "cultural conflict") with the Prussian government. The monks had to leave the monastery for a third time under the Nazi regime during World War II, from 1941 to 1945. Afterwards, the monastery was again resettled and raised to the status of abbey. As of 2004, it is the only Trappist monastery in Germany, with approximately 20 monks living there.

---