If you came to this page directly and do not see a navigation frame on top, please go to the home page.
| | |
| --- | --- |
| DEUTSCHLAND | GERMANY |
| Bundesland: Freistaat Bayern | Bavaria |
| Regierungsbezirk: Oberbayern | |
| Landkreis: Dachau | |
map →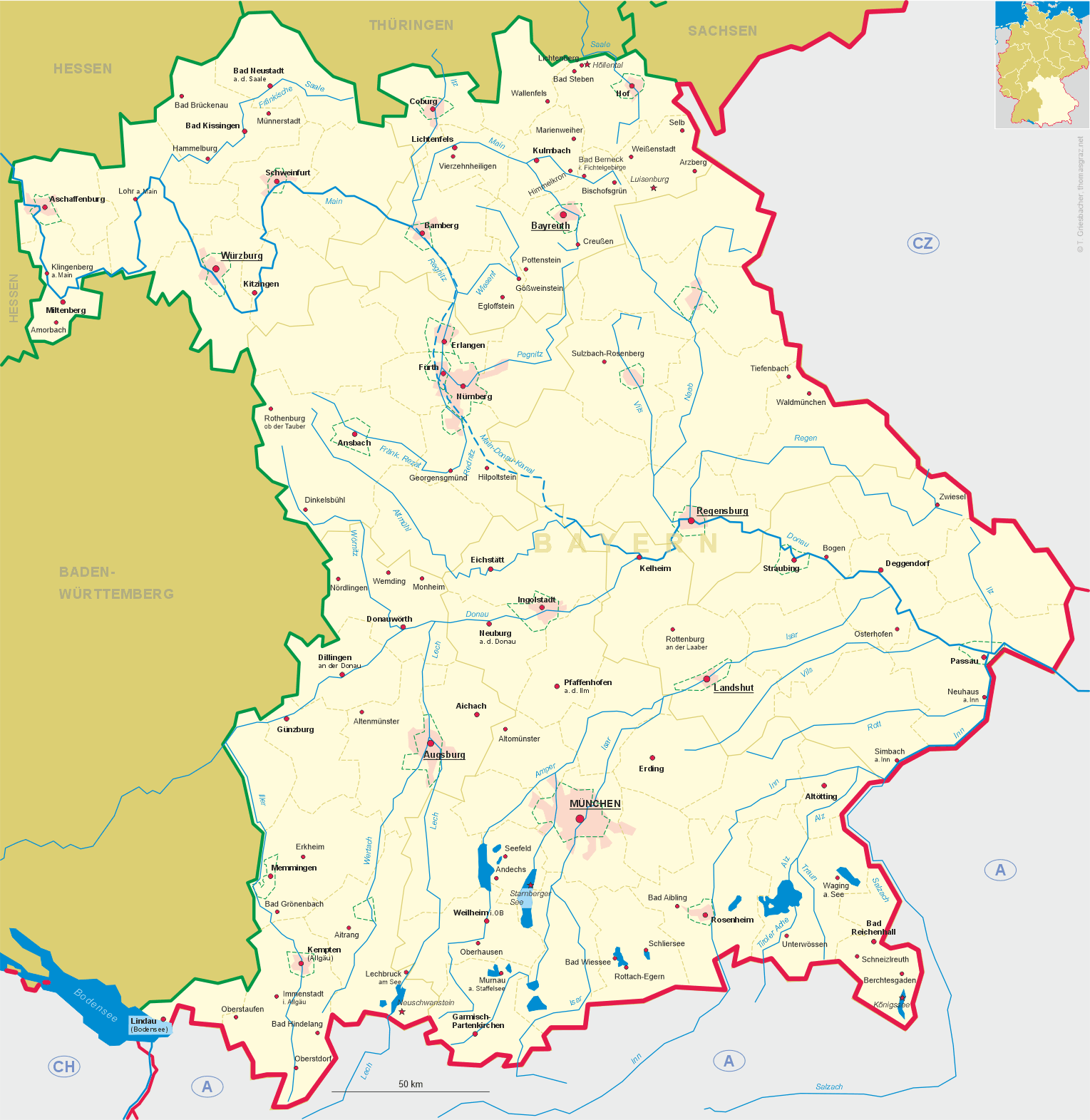 Altomünster
• ru: Альтомюнстер

Altomünster is situated at an elevation of 493 m in the Dachau district of Upper Bavaria, about 30 km east of Augsburg and 35 km northwest of Munich.
Around AD 750, a monk named Alto founded a hermitage and later a monastery at this place, hence the name Altomünster. Before AD 1000 the Guelf dynasty founded a Benedictine monastere here. In 1056 the monks moved to Altdorf (today Weingarten), while the Bendictine nuns of Altdorf came to Altomünster, where they lived for more than 400 years until the monastery was dissolved in 1488 by Pope Innocent VIII. Civil liberities were granted to the citizens of Altomünster in 1310 by the Dukes of Bavaria and in 1391 the privileges as a town were confirmed. In 1496 a new monastery was founded by Duke Georg 'the Rich') for the nuns of Brigettine Order. The monastery was dissolved in 1803. After closure of the monastery the town was reduced to a small rural community. The Bridgettine monastery was reopened in 1842 and today is the only monastery of this order in Germany. During the second half of the 19th century, the town began to prosper again. Between 1972 and 1978 the neighbouring communities of Stumpfenbach, Oberzeitlbach, Hohenzell, Kiemertshofen, Thalhausen, Randelsried, Pipinsried and Wollomoos were incorporated into the municipality of Altomünster.
The Baroque

monastery church of St. Alto [centre] was built in 1763–1773 by Johann Michael Fischer.

---