If you came to this page directly and do not see a navigation frame on top, please go to the home page.
| | |
| --- | --- |
| DEUTSCHLAND | GERMANY |
| Bundesland: Baden-Württemberg | |
| Regierungsbezirk: Tübingen | |
| Landkreis: Sigmaringen | |
map →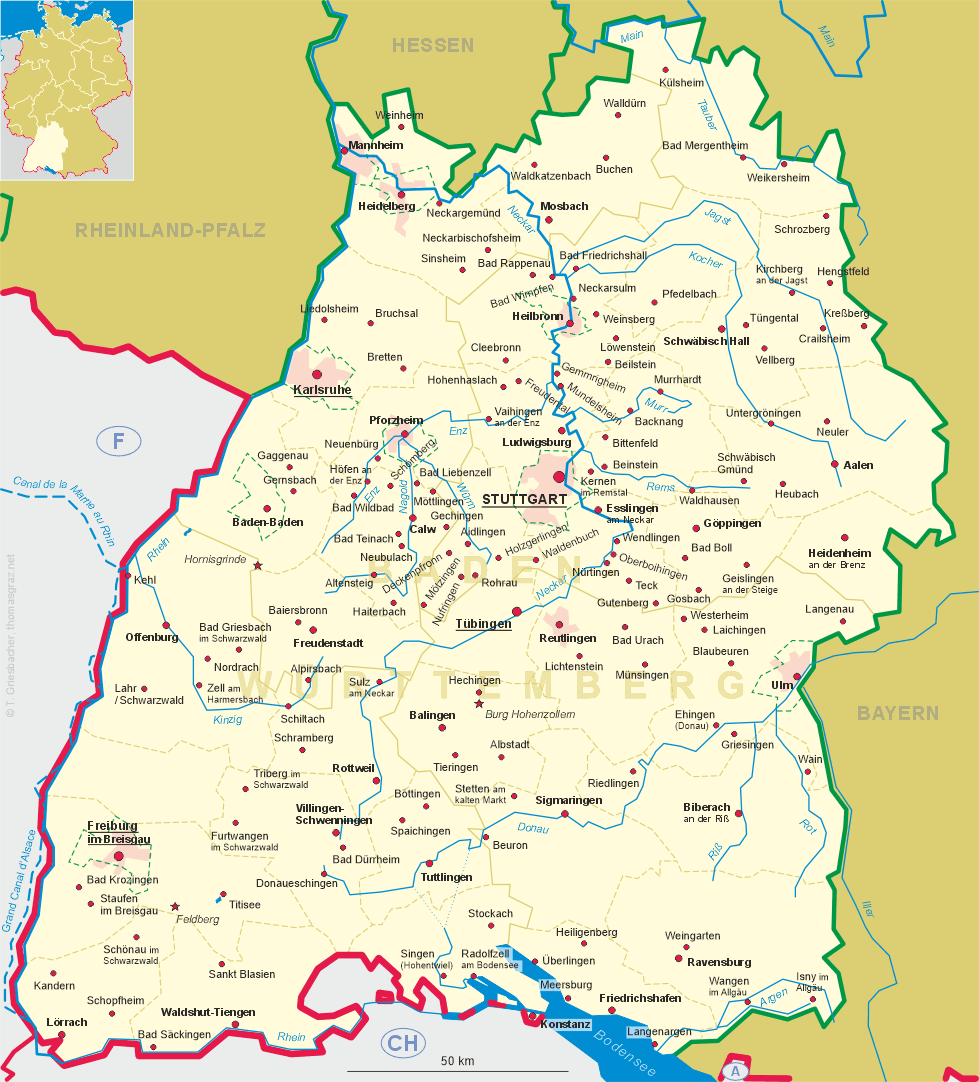 Stetten am kalten Markt
• sr: Штетен ам калтен Маркт
• ru: Штеттен-ам-Кальтен-Маркт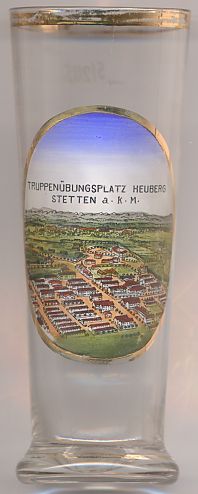 Stetten am kalten Markt is situated at an elevation of 768 m in the elevated plains of the Heuberg region in the north of the Sigmaringen district of Baden-Württemberg.
The earliest reference to Stetten by Kaltenmark is found in the Reichenau chronicle of around 1500, which mentions the place as having been a possession of the monastery of Reichenau as early as AD 799. By Kaltenmark can be explained as meaning a place situated at an elevated, windy and cool location. Over the time, the spelling changned several times and Mark eventually became Markt. Since 1381 Stetten belonged to the Habsburg territories of Anterior Austria (see map). In 1803 Stetten for a short period came in possession of the Cistercian monastery Salem, but in 1806 was awarded to the Grand Duchy of Baden.
The

military training area, which is depicted on glass no. 2245 [left], was founded in 1910. After World War I the victorious powers forbade any military use of the facilities. Between 1920 and 1933 it was used as recreation home for children (Kindererholungsfürsorge Heuberg e.V.). In 1933 the German Nazi regime closed the recreation home and used the facilities for a concentration camp for political prisoners. The camp was closed in 1934 because the German Wehrmacht took over and extended the training area. Shortly before the end of World War II, the training area was the site of the first launch of a German manned rocket. This ended in a desaster, the rocket crashed and its pilot was killed. After the war, the camp was occupied by Fernch troops. In 1956 the German Bundeswehr moved into the camp which in 1960 obtained the status of a garrison. After the re-unification of Germany, the German 3rd regiment of dragoons was dissolved and also the French moved out of Stetten am kalten Markt.
Glasses of this collection showing former training areas of the German Empire:
Altengrabow (D),
Arys (Orszysz, PL),
Hagenau (Haguenau, F),
Hammelburg (D),
Hammerstein (Czarne, PL),
Heuberg (Stetten am kalten Markt, D),
Lockstedter Lager (Hohenlockstedt, D),
Münsingen (D),
Munsterlager (Munster, D),
Sennelager (Paderborn, D).
Thorn (Toruń, PL).
Warthelager (Biedrusko, PL).
[https://de.wikipedia.org/wiki/Truppenübungsplätze_(Deutsches_Reich)]

---