If you came to this page directly and do not see a navigation frame on top, please go to the home page.
| | |
| --- | --- |
| DEUTSCHLAND | GERMANY |
| Bundesland: Freistaat Sachsen | Saxony |
| Landkreis: Erzgebirgskreis | |
map →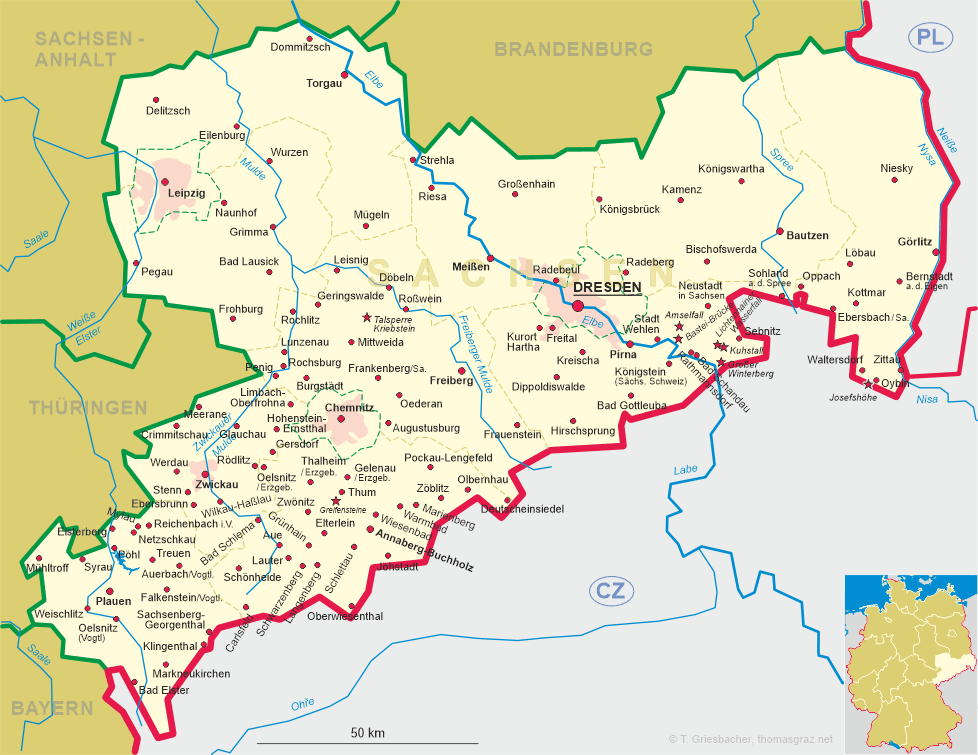 Gelenau / Erzgeb.
• ru: 
Геленау (Рудные горы)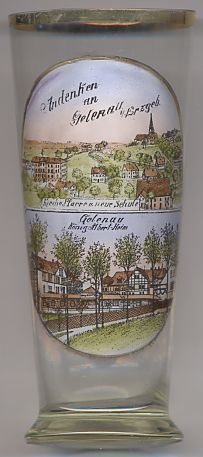 Gelenau is situated at an elevation of 475 m in the Wilisch river valley in the district Erzgebirgskreis of Germany's state of Saxony. Gelenau has a population of about 4,800 (2005).
The earliest reference to Gelene is found in a document dating from 1256. The village Gelynowe was mentioned for the first time in 2199. From its beginnings the village was partitioned between the domains of Waldenburg and Schellenberg. In 1533 Gelenau was purchased by the Schönbergs. In the mid 18th century hosiery knitting replaced farming as the main source of income for many of Gelenau's inhabitants. With the industrialisation of the late 19th century many new textile factories were founded. During this time Gelenau ranked among Germay's largest village communities.
The

Lutheran Church [top picture: right] was built in 1580/1581. Treasures of the church is a sandstone epitaph for the founder of the church, Joachim of Schönberg, and his family, and the sandstone baptismal font and lecturn, all dating from 1581. The church tower was rebuilt in 1871.
The bottom picture shows the

König-Albert-Heim, which had been built on the remains of the outer parts of the former manor. It was founded as a recreation home by the 'Landesverein für Wohlfahrtseinrichtungen zum Besten Sächsischer Staatsbeamten, deren Angehörigen und Hinterbliebenen' (State Union for the Good of Saxon State Civil Servants, Their Relatives and Bereaved), which was founded in 1901 and existed until 1938/39. The home was named for King Albert of Saxony (r.1873–1902). During World War I the complex was used as an army hospital. In the meantime it has been converted to a housing estate.

---