If you came to this page directly and do not see a navigation frame on top, please go to the home page.
| | |
| --- | --- |
| DEUTSCHLAND | GERMANY |
| Bundesland: Baden-Württemberg | |
| Regierungsbezirk: Stuttgart | |
| Landkreis: Böblingen | |
map →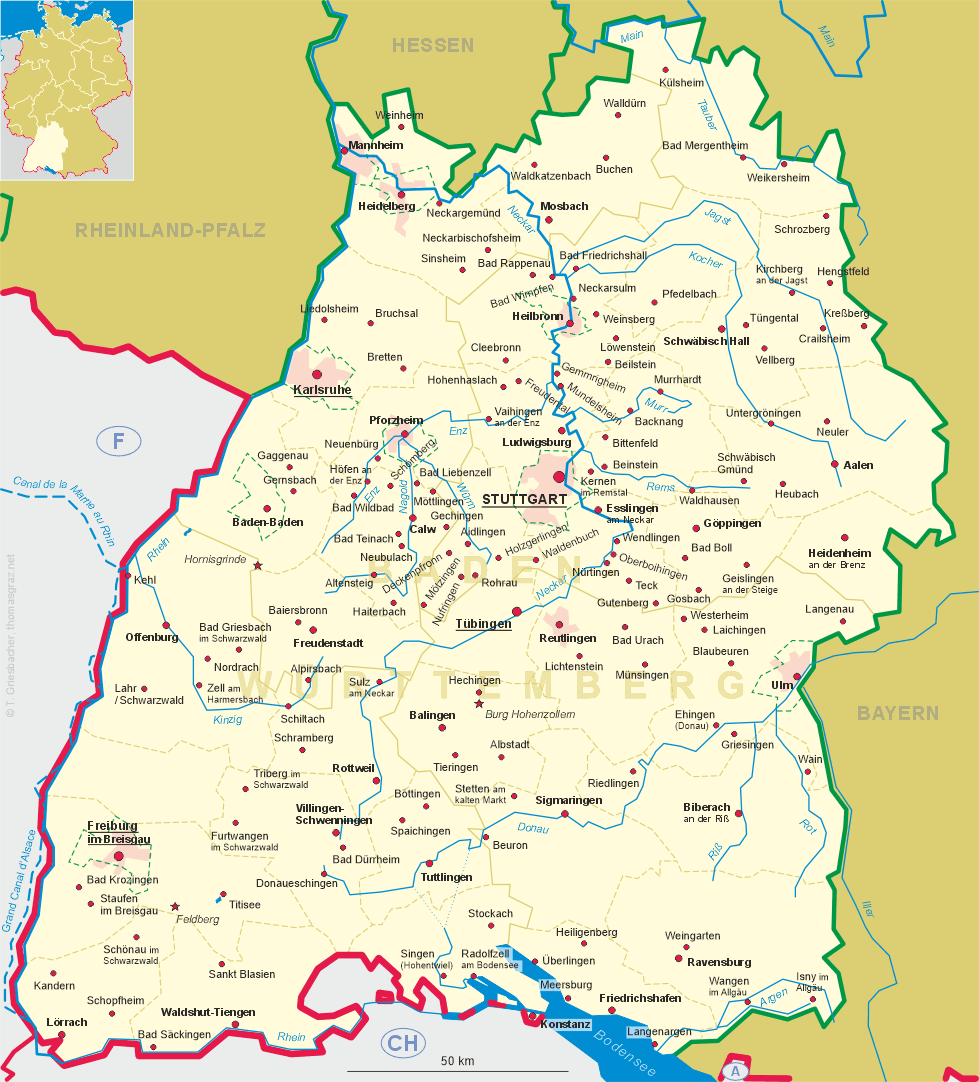 Waldenbuch
• ru: Вальденбух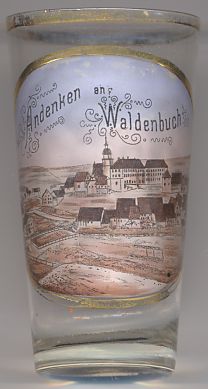 Waldenbuch is situated at an elevation of 362 m in the Aich valley in the Böblingen district of Baden-Württemberg, about 15 km south of Stuttgart. Waldenbuch has about 8,650 inhabitants (2005).
The earliest traces of Celtic settlements in the area date back to the 8th or 7th century BC. In the first century AD, the Romans founded a camp and probably also a stronghold for the protection of the valley. Until the 5th century the Alemanni replaced the Romans. The name Waldenbuch (Waltenbuoch) is thought to have its origin in the Alemannic proper name 'Waltheri' or 'Walto'. The oldest document mentioning Waltenbuch dates from 1296. Although it is not known when exactly Waldenbuch obtained the status of a town, the oldest document refering to this status dates from 1363. At least since 1381 Waldenbuch belonged to the counts of Württemberg, although Austria retained the rights to repurchase the town until the 15th century.

Waldenbuch castle goes back to a stronghold that was already mentioned in 1381. The east wing, which replaced the nave of the old town church, was built in 1562–1566, the west wing followed in 1687–1690, and the south wing was built in 1717–1719.
The

town church St. Veit [left] goes back to the 14th century. The original nave was located to the west of the church tower, which was built in 1450, but the tower was torn down when the east wing of the castle was built in the 16th century. A new nave to the east of the tower was then built in 1605–1607. The Gothic windows of the old church were preserved and were installed in the new nave. The eastern gable of the church is an important example of the Renaissance period. The upper, Baroque, parts of the tower were added in the mid 17th century.

---