If you came to this page directly and do not see a navigation frame on top, please go to the home page.
| | |
| --- | --- |
| ČESKÁ REPUBLIKA | CZECH REPUBLIC |
| Ústecký kraj | Ústí nad Labem region |
| Okres: Litoměřice | |
map →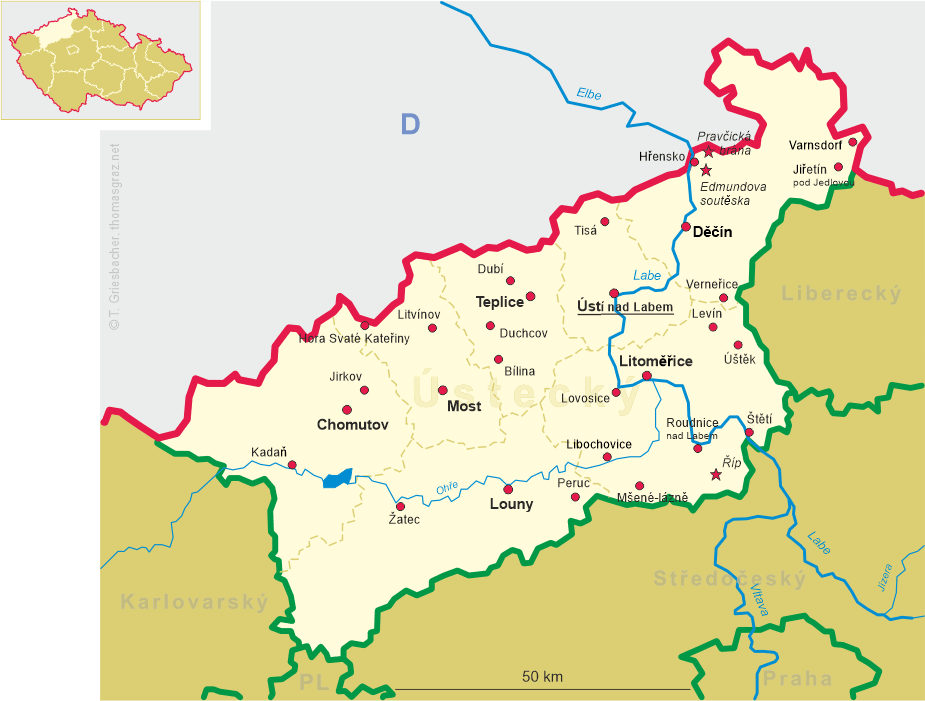 Úštěk
• de: Auscha
• ru: Уштек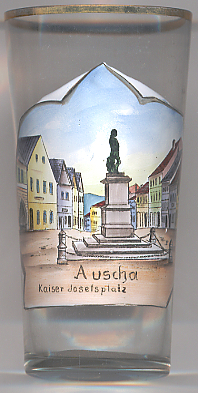 Úštěk (former German name: Auscha) is situated at an elevation of 212 m on a plateau above the confluence of the streams Černý potok (Haberbach) and Úštěcký potok (Munkerbach). The municipality has a population of about 2,700 (2006).
Archeological finds demonstrate that a settlement existed here at least since the 10th century. In the 14th century the village was chartered as a town. The exact date is not known, but a probable date is 1361. In 1387 the original owners, the lords of Michalovice, pawned the town to the lords Berka of Dubá who remained in possession of the town until 1426. In the later centuries the ownership changed several times. After the Battle at the White Mountain (1622; today in Prague), the property was confiscated. One half of the domains was handed over to the Jesuits from Prague, the other half was sold to the Jesuits from Litoměřice in 1630. From 1675 on, the Prague branch of the order owned the complete domains. After a devastating fire in 1765, the town had to be rebuilt and obtained the appearance that it still has today. The Jesuits ruled the town until 1773 when their order was dissolved by Pope Clemens XIV. In 1849 Úštěk became the seat of a district court. On of the dominating economical factors for the town was the growing of hops and its trading. Thanks to the trade in hops the town retained its importance also in the course of the 20th century. Until the end of the World War II Úštěk was inhabited mainly by Germans. After the war the German population was expelled and replaced by Czech and Slovak families. In 1953 the territorial division of the country was reformed and the district courts were abolished. One part of the court district of Úštěk fell to the Česká Lípa administration, the rest to Litoměřice. Better times dawned for Úštěk in the 1950s when it was envisaged as a holiday resort for the lignite mining companies in Northern Bohemia. The construction of the Chmelař pond was started and many holiday facilities were renovated or built anew. [Text adapted in part from http://www.mesto-ustek.cz/English/historie_zi.html]
The picture on glass no. 2408 shows a view of the

Kaiser Josefsplatz (today Mírové náměstí, Peace Square) with the monument for Emperor Josef II.

---