If you came to this page directly and do not see a navigation frame on top, please go to the home page.
| | |
| --- | --- |
| ITALIA | ITALY |
| regione: Veneto | Venetia |
| provincia: Verona |   |
map →
Malcesine
• ru:
Мальчезине • uk:
Мальчезіне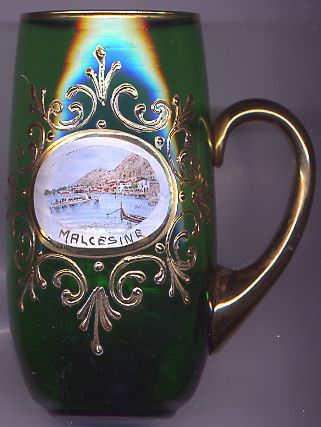 Malcesine is situated at an elevation of 85 m on the eastern shore of Lake Garda, the biggest lake of Italy, about 40 km northwest of Verona.
Malcesine's most prominent landmark is the Castello Scaligeri, which has 14th-Century fortifications and an older medieval tower. Remnants of an Etruscan tomb have been found within the castle walls. The castle was fortified by the della Scala family who ruled the region throughout the 14th Century.
In 1786, Johann Wolfgang von Goethe was arrested on suspicion of being a spy after he was caught drawing sketches of the castle.
Behind Malcesine rises the 1,750 m Montebaldo. Visitors today can reach the summit of Montebaldo by a cable car.
[Text adapted from http://en.wikipedia.org/wiki/Malcesine]

---