If you came to this page directly and do not see a navigation frame on top, please go to the home page.
| | |
| --- | --- |
| FRANCE | FRANCE |
| région: Auvergne-Rhône-Alpes | |
| département: 07, Ardèche | |
map →
Labégude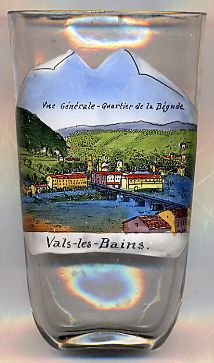 Labégude is situated at an elevation of 238 m on the right bank of he river Ardèche, between Aubenas and Vals-les-Bains. The municipality has a population of about 1,300 (1999).
Created in 1835, Labégude became a small industrial centre, among other reasons because it was located on route 102 which connects Montélimar and Le Puy-en-Velay. In the 20th century, traffic on this route had become a heavy burden for the inhabitants, so that a by-pass road was constructed in 1982. At the same time the old railway station building (Labégude-Vals) was demolished to make way for the new road so that Labégude is not served by trains any more.

---