If you came to this page directly and do not see a navigation frame on top, please go to the home page.
| | |
| --- | --- |
| DEUTSCHLAND | GERMANY |
| Bundesland: Nordrhein-Westfalen | North Rhine-Westphalia |
| Regierungsbezirk: Münster | |
| Kreis: Recklinghausen | |
map →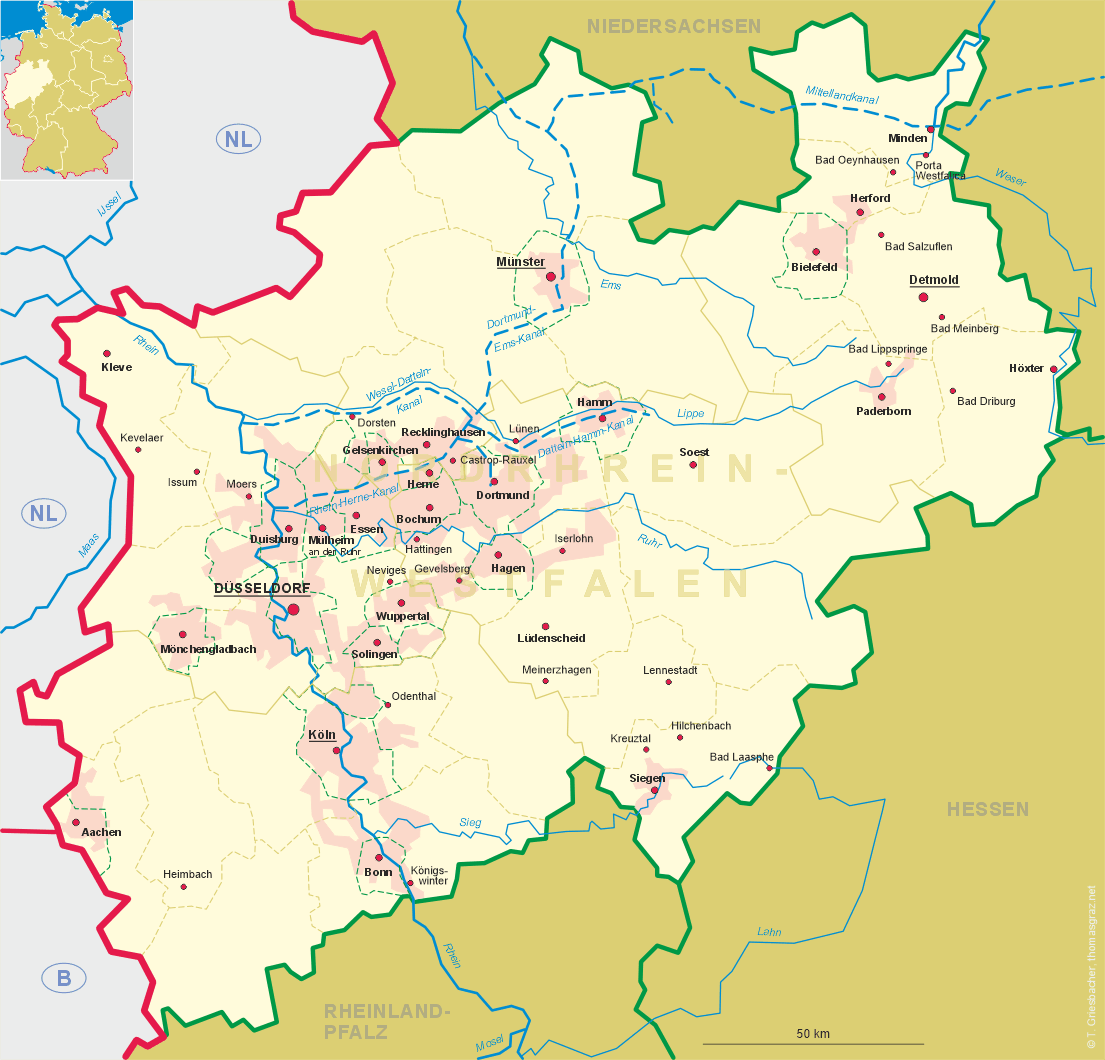 Castrop-Rauxel
• bg, mk, sr: Кастроп-Рауксел
• ru, uk: Кастроп-Рауксель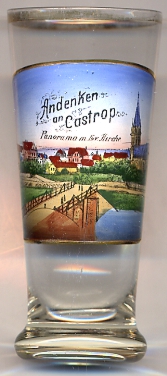 Castrop-Rauxel is situated at an elevation of 98 m in the Emscherland region in the norhern part of the densely populated Ruhr area. The city is part of the Recklinghausen distrint. The municipality has a population of about 75,000 (2011). Neighbouring cities are Dortmund to the east, Bochum (south), Herne (west), and to the north, Recklinghausen, Datteln and Waltrop.
First mentioned in 834 as Villa Castorpe, the city of Castrop was founded in 1902 by merging the municipalities Castrop, Obercastrop and Behringhausen. On April 1, 1926 Castrop-Rauxel was formed when Castrop merged with 10 other municipalities. In 1975, the village of Henrichenburg was annexed and Castrop-Rauxel became part of the Recklinghausen district. In 1984 the last of 7 coal mines at Castrop-Rauxel ("Erin") closed.
The Protestant

Luther Church [background right] is one of the landmarks of the old town centre of Castrop. The church was built in 1881 in brick Gothic revival style. The church received its present name, 'Luther Church', in 1929. Heavily damaged during World War II, it took until 1946 that the structure could be used for church services again. Although the church was renovated in 1951, the provisional glass windows of 1946 remained in use until the 1060s. During this renovation, all decorative ornaments of the interior decoration were painted over and were replaced by a simple, monochrome colouring and the altar retable was replaced by a simple crucifix. The origial, neo-Gothic altar retable was only set up again in 1981 on the occasion of the 100th anniversary of the church. The present interior decorations date from a further renovation in 2001.
[http://de.wikipedia.org/wiki/Castrop-Rauxel, http://en.wikipedia.org/wiki/Castrop-Rauxel, http://de.wikipedia.org/wiki/Lutherkirche_(Castrop-Rauxel)]

---