If you came to this page directly and do not see a navigation frame on top, please go to the home page.
| | |
| --- | --- |
| DEUTSCHLAND | GERMANY |
| Bundesland: Freistaat Sachsen | Saxony |
| Landkreis: Sächsische Schweiz-Osterzgebirge | |
map →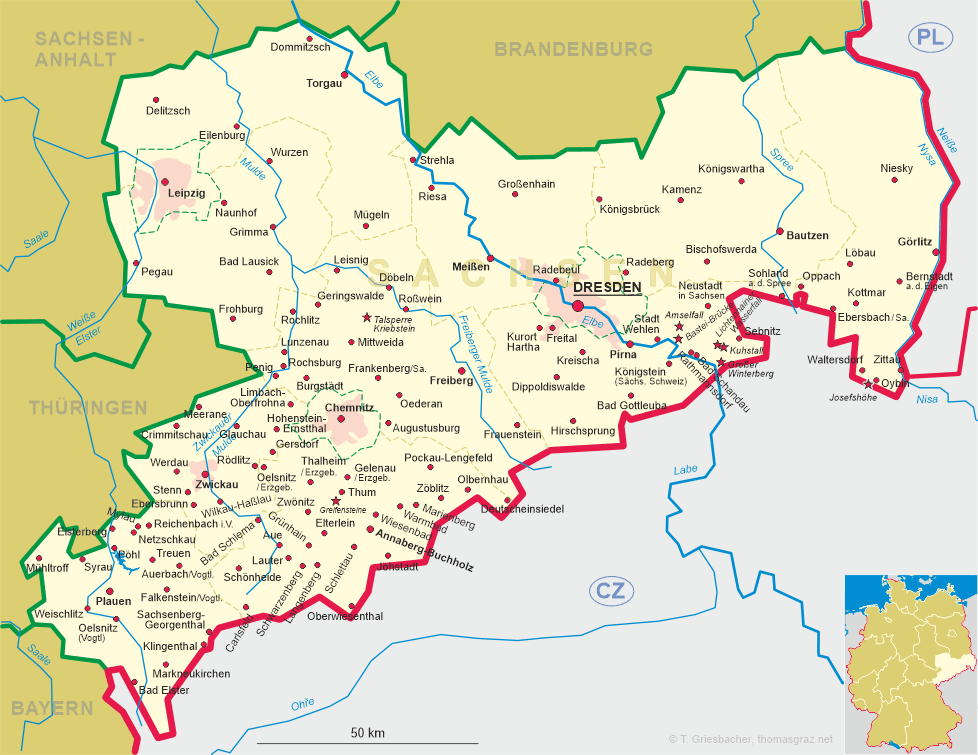 Großer Winterberg
• hsb: Wulki Zymnik
Großer Winterberg is the second-highest mountaint (556 m) in the in the 'Sächsische Schweiz' ('Saxon Switzerland') region of Saxony. The mountain first belonged to the domains of Wildenstein, later to the lords of Wartenberg (in Czech: z Vartenberka, or Vartenberkové) who in 1492 sold the mountain for the sum of 1,200 Rhenish Guilders. They onl retained the southern slopes down to the river Kamnitz (Kamenice). This border has remained unchainged until today and still forms the border between Germany and the Czech Republic.
The

hotel goes back to a first mountain lodge which had been built in 1819 on the south summit and which was visited in the same year by Johann Wolfgang von Goethe. The lodge burnt down already two years later, in 1921, and was rebuilt in 1927. The first wooden lookout tower on the summit was built in 1835. The present hotel, which is depicted on glass no. 2803, was built in 1840–1846 on the north summit. The building still exists and is a listed monument.
Further natural sights from the Saxon Switzerland reegions are depicted on further glasses of this collection: Bastei-Brücke, Lichtenhain Waterfall and Kuhstall. In the neighbouring Bohemian Switzerland (České Švýcarsko) region: Pravčická brána (Prebischtor) and Edmundova soutěska (Edmundsklamm).

[http://de.wikipedia.org/wiki/Großer_Winterberg]

---