If you came to this page directly and do not see a navigation frame on top, please go to the home page.
| | |
| --- | --- |
| ČESKÁ REPUBLIKA | CZECH REPUBLIC |
| Ústecký kraj | Ústí nad Labem region |
| Okres: Chomutov | |
map →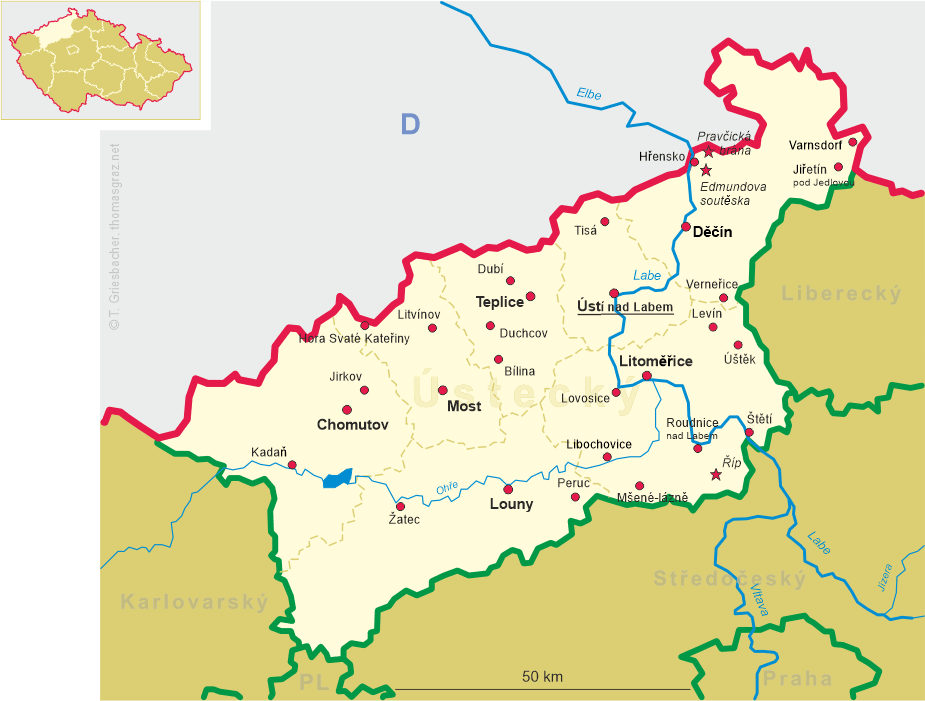 Jirkov
• de: Görkau
• lv: Jirkova
• lt: Jirkovas
• ru: Йирков
• sr: Јирков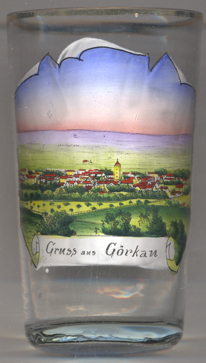 Jirkov (German: Görkau) is situated at an elevation of 305 m in the foothills of the Ore Mountains (Krušné hory, Erzgebirge) just northwest of the district town Chomutov in the Ústí nad Labem region of northern Bohemia. The municipality of Jirkov has a population of about 20.000 (2016).
The place was founded as a colony village in the Bohemian-Saxon border region. The probable time of origin is the end of the 13th century. The first verifiable written mention dates from 1352. Located on the trading route that led from Upper Saxony (march Meißen) via Jirkov to Louny (Laun) and Prague, the village soon gained importance. In 1455 (accoding to other sources 1507) it obtained the privileges of a town. However, these privileges were revoked after the Battle of the White Mountain (1620, today part of Prague) when the Protestant nobility of Bohemia lost against the Catholic league. In the 19th century the town's importance grew gradually by the foundation of several manufactures, especially after it was connected to the railroad sstem in 1872. After World War II, the German-speaking population was expelled and replaced by settlers from the interior of Bohemia.
The

deanery church of St. Giles with the city tower [background centre] stands on the site of an early Gothic defense church dating from around 1300. In 1538 the church was rebuilt in late Gothic style. Part of the church is the city tower, which was constructed in 1540–1545.

[https://de.wikipedia.org/wiki/Jirkov, https://en.wikipedia.org/wiki/Jirkov, https://cs.wikipedia.org/wiki/Jirkov]

---