If you came to this page directly and do not see a navigation frame on top, please go to the home page.
| | |
| --- | --- |
| DEUTSCHLAND | GERMANY |
| Bundesland: Brandenburg | |
| Landkreis: Spree-Neiße | |
map →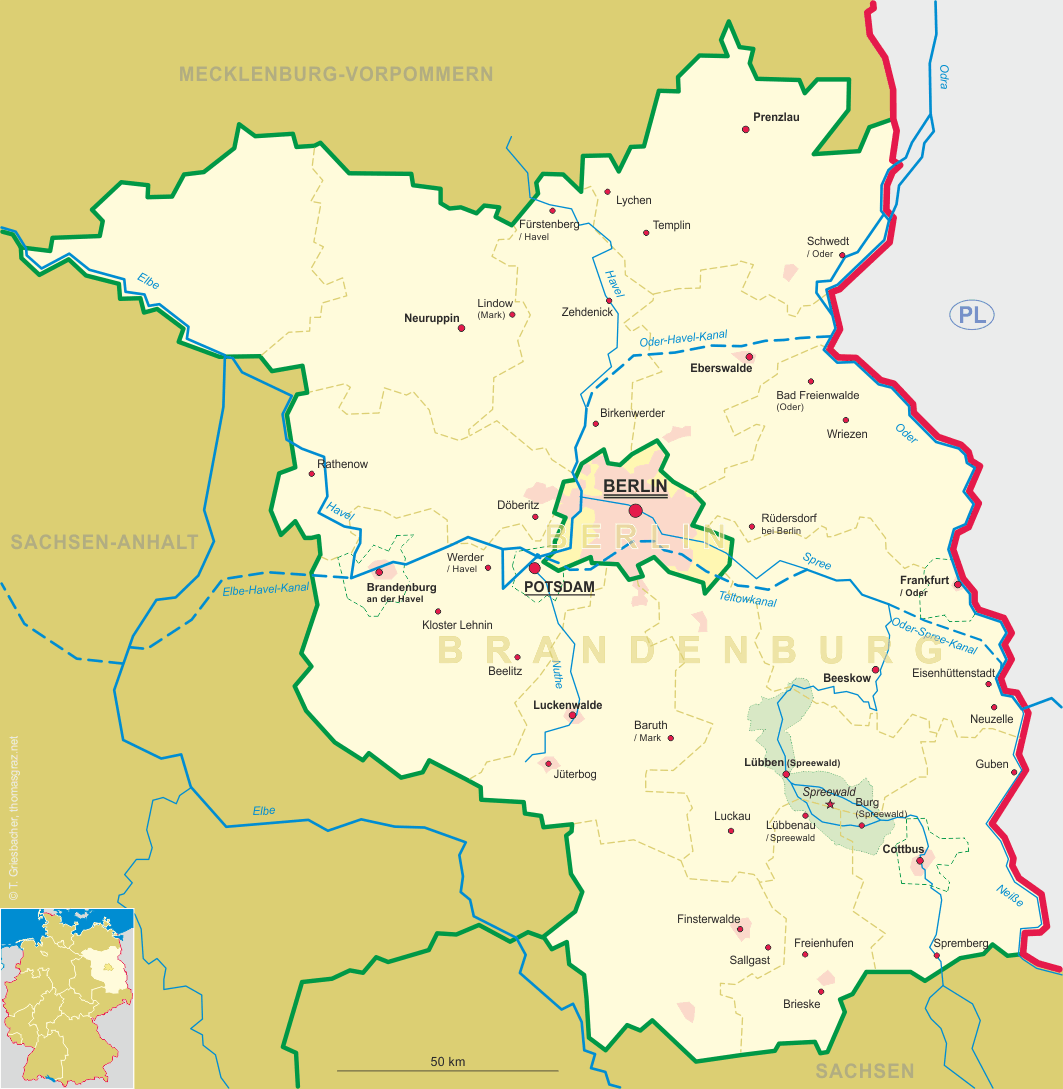 Burg (Spreewald)
• pl: Borkowy
• dsb: Bórkowy (Błota)
• hsb: Bórkowy (Błóta)
• mk, sr: Бург (Шпревалд)
• ru: Бург (Шпревальд)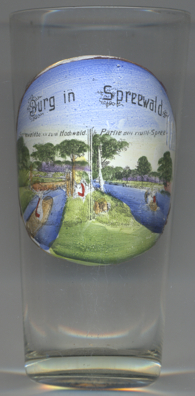 Burg (Spreewald) is situated at an elevation of 57 m in the middle of the Upper Spreewald region, about 20 km northwest of Cottbus in the district Spree-Neiße of Brandenburg. The municipality has a population of about 4,300 (2015).
The area had already been inhabited in the early Stone Age and the Bronze Age. Germanic Semnoni were followed around 600 by the Slavic Sorbs. Around 1000, the Polish king Bolesław I Chrobry built a castle, which might also have been the origin of the place name (German 'Burg' means 'castle'). The earliest written document mentioning Burg dates from 1315. In the 18th century, Prussian King Friedrich Wilhelm I began to let soldiers settle here after their service. Friedrich II continued this in 1766. A narrow-gauge railway, the Spreewaldbahn, operated between 1898 and 1970.
The pictures on glass no. 3226 are labeled

Spreewaldbank zum Hochwald [left] (Bank in this case means a wooden bridge across a stretch of water), and

Partie am Mühl-Spree [right].
Another glass in this collection is a souvenir from
Burg
, Saxony-Anhalt, Germany.
[https://de.wikipedia.org/wiki/Burg_(Spreewald)]

---