If you came to this page directly and do not see a navigation frame on top, please go to the home page.
| | |
| --- | --- |
| ČESKÁ REPUBLIKA | CZECH REPUBLIC |
| Moravskoslezský kraj | North Moravia and Silesia (Ostrava) region |
| Okres: Opava | |
map →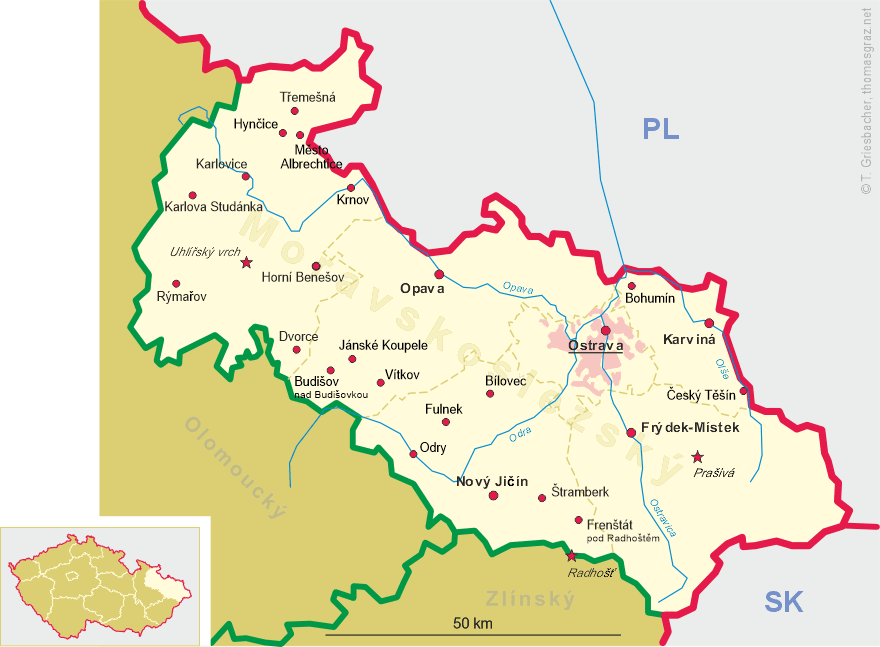 Vítkov
• lv: Vītkova
• lt: Výtkovas
• de: Wigstadtl
• bg, sr: Витков
• be: Віткоў
Vítkov (German: Wigstadtl) is situated at an elevation of 480 m in the Čermná valley north of the Oderské vrchy (Odra highlands) region in the district Opava in the Moravian-Silesian region of eastern Czech Republic. The mjunicipality of Vítkov has a population of about 5,800 (2017).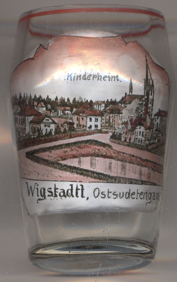 It is assumed that Vítkov was founded together with Vikštejn castle in the mid 13th century. The earliest known document mentioning the place dates from 1301. At that time, Vítkov already had the Leobschütz (Głczyce) rights and was part of the duchy of Troppau (Opava). In the second half of the 14th century it obtained the status of a ducal mining town. Since 1523, Vítkov (in German: Wigstadtl) had the status of a market town. In 1850 it became the seat of a judicial district and at the same time the neighbouring villages of Scheibenhof (Nýtek), Mittelhof (Prostřední Dvůr), Schneckenhof (Veselka) and Niederdorf (Dolní Ves) were incorporatd into the municipality; Oberndorf (Horní Ves) followed in 1920. Wigstadtl was connected to the railroad system in 1892 when the railroad from Zauchtel (Suchdol nad Odrou) via Odrau (Odry) and Wigstadtl to Bautsch (Budišov nad Budišovkou) was opened. Following the Munich Agreement of of 1938, the area was annexed to Germany (district Troppau; "Ostdudetengau" as on the label of the glass). The German-speaking population (in 1910 99.9% of the population) was expelled in 1945. Further neighbouring communities were incorporated into Vítkov in the 20th century (1957 Podhradí / Dolní Vikštejn; 1975 Lhotka, Nové Techanovice and Cermná; 1979 Jelenice and Větřkovice). Větřkovice and Čermná were separated from the municipality again in 1992.
The

parish church Ascension of Our Lady [background right] was built in 1913 –1918 in Gothic revival style in place of an earlier church of the 16th century. The church tower has a height of 62 metres.
The view depicted on glass no. 3328 [left] is labeled Kinderheim (Children's Home).

[https://de.wikipedia.org/wiki/Vítkov; Bahnstrecke Suchdol nad Odrou–Budišov nad Budišovkou; https://de.wikipedia.org/wiki/Münchner_Abkommen]

---